Folger Library launches open-source digital Shakespeare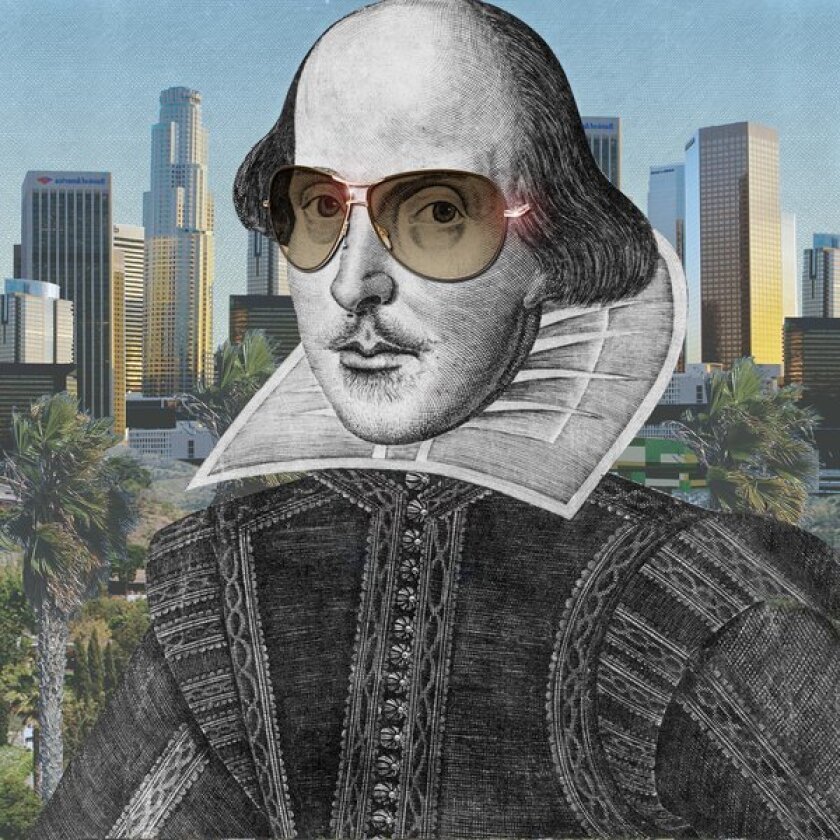 Much ado about something: William Shakespeare has gone digital in a big way.
The Folger Shakespeare Library, home to the world's largest collection of Shakespeare materials, launched the Folger Digital Texts on Thursday. It's a set of authoritative Shakespeare plays available for free -- along with the source code. Noncommercial app builders, scholars and others can use the code to build their own Shakespeare-oriented projects.
That's pretty cool. The plays, of course, are in the public domain and have been available online for a long time. But the code makes things easier. The possibilities are vast: There might soon be a new generation of free Shakespeare-based games, or interactive stories, or literary mash-ups.
But I'll make a plea: no zombies, OK guys?
The plays included in the debut of the Folger Digital Texts are some of Shakespeare's greatest hits: "Hamlet," "Romeo and Juliet," "King Lear," "Macbeth," "Othello," "The Merchant of Venice," "The Taming of the Shrew," "The Tempest," "Twelfth Night," "Much Ado About Nothing" and "A Midsummer Night's Dream."
The others, along with Shakespeare's poetry, will be added in 2013.
A news release from the Folger Library explains, "Users can read the plays online, download PDFs for offline reading, search for keywords within a single play or the whole corpus, and navigate by act, scene, line, or the new Folger throughline numbers. Every word, space, and piece of punctuation has its own place online.... The full source code of the texts may be downloaded by researchers and developers at no cost for noncommercial use — a major time-saver for scholarly research, app development, and other projects. By sharing the coded text, the Folger hopes to significantly advance digital humanities research into the works of Shakespeare and other writers of his time."
The digital texts share pagination with the Folger Shakespeare Library print editions, which are widely used in American classrooms. So if you really want to make a "Romeo and Juliet and Zombies" for your ninth-grade English class, well, I guess I'm OK with that.
ALSO:
Decision on Los Angeles' first poet laureate nears
Alan Moore graphic novel banned from South Carolina library
Oprah picks a new book for her book club. I mean Book Club 2.0.
---
Get the latest news, events and more from the Los Angeles Times Book Club, and help us get L.A. reading and talking.
You may occasionally receive promotional content from the Los Angeles Times.