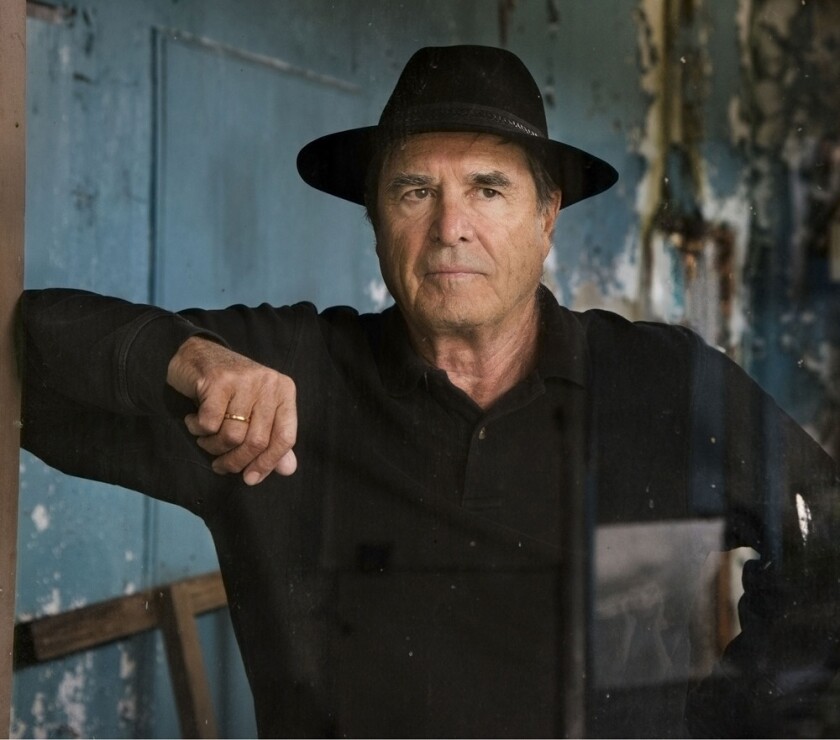 What do a Gutenberg Bible, Charles Bukowski and Paul Theroux have in common?
The Huntington Library.
In the past, the Huntington Library was known for its rarified atmosphere and rare books. Created from the estate of railroad magnate Henry Huntington, who was a rare-book collector, the Huntington Library has within its holdings a Gutenberg Bible printed on vellum in 1455 -- one of only 11 that have survived -- plus a first folio edition of William Shakespeare's plays, the Ellesmere manuscript of Chaucer's Canterbury Tales, John James Audubon's "Birds of America" and Henry David Thoreau's signed manuscript of "Walden."

But the Huntington started loosening up in 2010 with the acquisition of Charles Bukowski's literary archive. Bukowski, the San Pedro-based poet and novelist who wrote of drinking, the races, crummy apartments, sex and other salacious subjects, was dubbed the "laureate of American lowlife" by Pico Iyer.
And when you think about it, Bukowski and Chaucer, while separated by centuries, are actually not that far apart in terms of content.
In acquiring the Paul Theroux archive, the Huntington is developing another literary continuum: travel and adventure writing. It already holds manuscripts by adventurers Sir Richard Burton and T. E. Lawrence (a.k.a. Lawrence of Arabia), and the papers of Jack London, famous for "Call of the Wild" and "White Fang," derived from London's journeys in the Alaskan Klondike.
"The Huntington is a major destination for research on travel and its history," Sara "Sue" Hodson, curator of literary manuscripts at the Huntington, said in a release. "The Theroux archive greatly enhances the Huntington's remarkable strengths in this area."
Theroux's travelogues include "Dark Star Safari," "The Old Patagonian Express" and "The Happy Isles of Oceania." In his most recent book, 2015's "Deep South: Four Seasons on Back Roads," Theroux wrote of his travels through the American South. He is also known for his novels, most famously "The Mosquito Coast," which was adapted into a film starring Harrison Ford.
The archive of the 74-year-old Massachusetts native includes notebooks, autograph drafts, and corrected typescript drafts for most of Theroux's 51 books, along with diaries, short stories, plays, lectures, essays, and correspondence from other noted writers.
The correspondence includes exchanges with Graham Greene, S.J. Perelman, Nadine Gordimer, Margaret Drabble, Iris Murdoch, Stephen Spender, Gore Vidal, Laurens van der Post, Jan Morris, William Styron, Bruce Chatwin and, of course, V.S. Naipaul.
Theroux's relationship with Naipaul is one of the most famous literary feuds of the 20th century. Theroux, a younger friend of the Nobel laureate, soured on the relationship either after a snub on the street or when Naipaul sold books at auction that Theroux had autographed to him. Theroux retaliated with "Sir Vidia's Shadow," a poison-pen memoir about their friendship. Almost two decades passed before they reconciled.
Theroux's papers -- whatever they may reveal -- join the archives of other major 20th and 21st century writers such as Octavia Butler and Christopher Isherwood.
Book news and more; I'm @paperhaus on Twitter
---