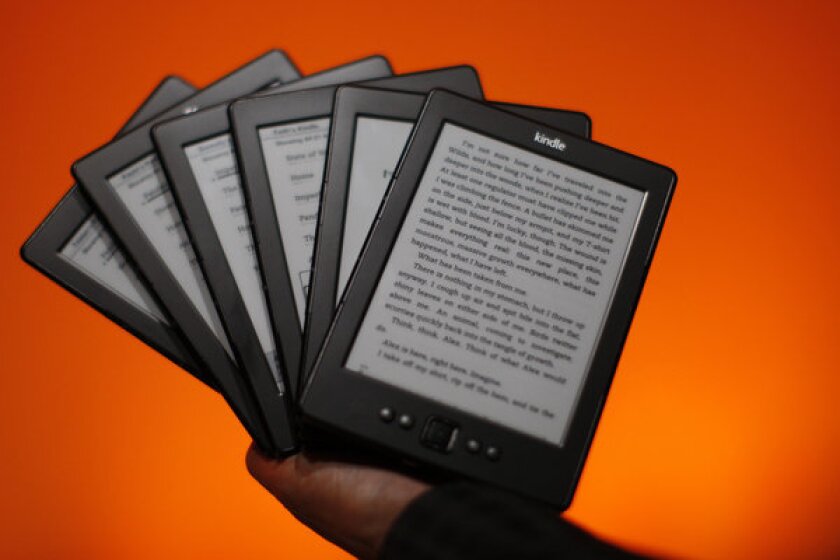 In a Slate story that's making the rounds, Andrew Piper contends that reading digitally is distinctly different from reading the printed word. The headline declares, in fact, "Out of touch: e-reading isn't reading."
The online response is exasperated, derisive, or annoyed, such as this Tweet from Iris Blasi: "Irony = An article declaring 'e-reading isn't reading' in a web-only magazine." Indeed, writing that e-reading isn't reading in an online headline is sure to attract attention -- mostly negative, but attention nonetheless.
There's just one thing people are missing: Piper's piece is from "Book Was There: Reading in Electronic Times," published by Chicago University Press. The book is 208 print pages.
"Amid the seemingly endless debates today about the future of reading, there remains one salient, yet often overlooked fact: Reading isn't only a matter of our brains; it's something that we do with our bodies," he begins auspiciously. Where will he go from here?
"Reading is an integral part of our lived experience, our sense of being in the world, even if at times this can mean feeling intensely apart from it," Piper wrote. "How we hold our reading materials, how we look at them, navigate them, take notes on them, share them, play with them, even where we read them — these are the categories that have mattered most to us as readers throughout the long and varied history of reading. They will no doubt continue to do so into the future."
The catch is that, from here, there is much less future than there is the history of reading. In the next three (Internet) pages, Piper looks to Augustine, Aristotle, second century scholar Epictetus, the world's first atlas, the invention of Braille, Faust and Don Quixote. In these pages at least, Piper, a professor at Toronto's McGill University, is much more interested in the notions of reading than the science of reading.
And he's not against e-reading. "Book Was There" is available as an e-book.
ALSO:
Oliver Sacks discusses "Hallucinations," Chekhov and more
Digital Malcolm X: Manning Marable's enhanced e-book biography
Michael Jackson biography "Untouchable" by Randall Sullivan touches a nerve
---