Philip Roth has quit writing fiction. He means it. Really.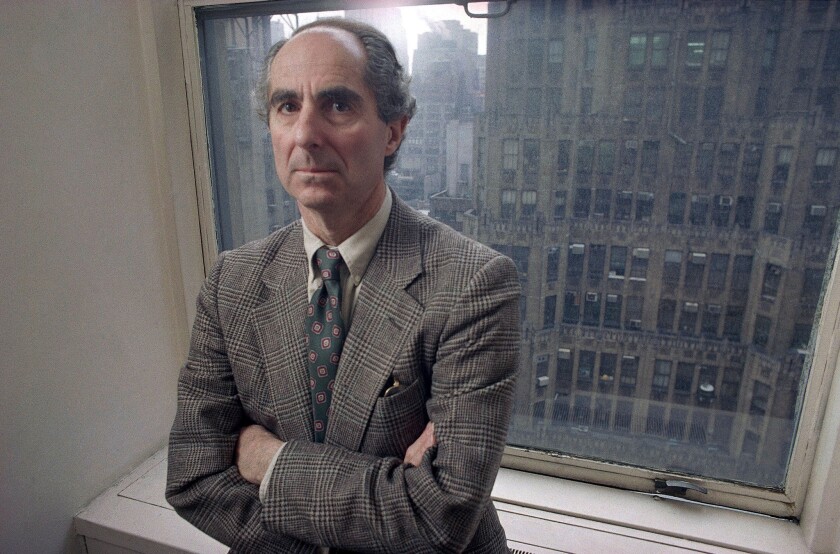 <i>This post has been corrected. See the note below for details.</i>
Philip Roth, one of America's most lauded novelists, has quit writing fiction. The 80-year-old has said it before, and he said it again in an interview published this week on Stanford's website.
"I haven't written a word of fiction since 2009. I have no desire to write fiction. I did what I did and it's done," Roth said.
Roth is a two-time winner of the National Book Award, for "Goodbye Columbus" in 1960 and "Sabbath's Theater" in 1995. That 35-year range hints at the quantity -- and quality -- of his writing.
When it comes to fiction, Roth has published 27 novels and novellas and dozens of short stories. His many, many awards include a Pulitzer Prize in 1999 for "American Pastoral," the 2001 PEN/Faulkner Award and France's Medici Prize for "The Human Stain," the Kafka Prize, a National Book Critics Circle Award for "The Counterlife" in 1987 and the National Medal of the Arts, presented in 1998.
In 2008, Roth told The Times that he was fully dedicated to his work, writing seven days a week. "It's neither more nor less difficult than it's always been," Roth said.
But his most recent works of fiction -- 2009's "The Humbling" and 2010's "Nemesis" -- seemed slight. The acclaim and honors Roth had previously raked in for his writing were not forthcoming.
"To tell you the truth, I'm done. 'Nemesis' will be my last book," he declared in 2012. The remarks were given to a French journalist, published in the magazine Les InRocks that fall.
Many American publications picked up the news, so many that interviewer Cynthia Haven had to ask Roth about it again. "We can't bring ourselves to believe you've completely stopped writing," she said. "Do you really think your talent will let you quit?"
"Well, you better believe me," Roth replied, "because I haven't written a word of fiction since 2009. I have no desire to write fiction. I did what I did and it's done. There's more to life than writing and publishing fiction. There is another way entirely, amazed as I am to discover it at this late date."
What does Roth do instead of write? "I swim, I follow baseball, look at the scenery, watch a few movies, listen to music, eat well and see friends. In the country I am keen on nature," he says. He added, "Barely time left for a continuing preoccupation with aging, writing, sex and death. By the end of the day I am too fatigued."
So he's really, really done with writing. For sure this time. Really.
[For the Record, 10 a.m. PST Feb. 6: An earlier version of this post omitted the first name of interviewer Cynthia Haven.]
ALSO:
William Burroughs at 100 gets bio, 'Call Me Burroughs'
Young dealers embrace antiquarian books in the digital age
Charlie Chaplin's first novel published, six decades after he wrote it
---
Get the latest news, events and more from the Los Angeles Times Book Club, and help us get L.A. reading and talking.
You may occasionally receive promotional content from the Los Angeles Times.