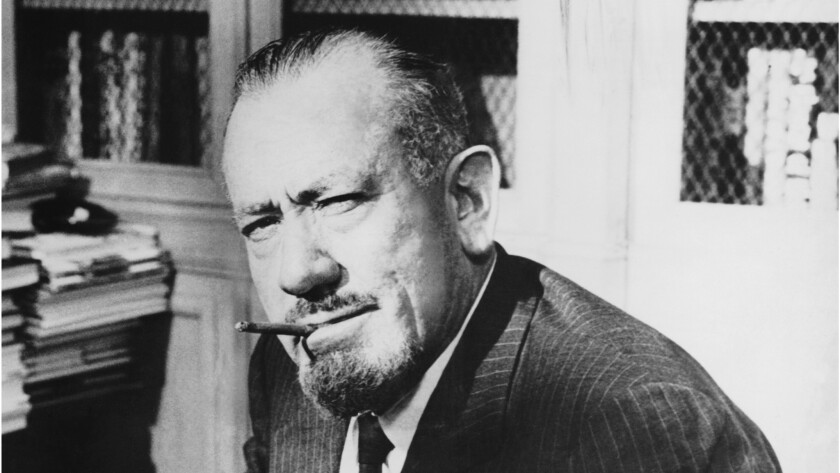 A long-running legal battle over the estate of John Steinbeck took a dramatic turn on Tuesday, with a Los Angeles federal jury awarding more than $13 million to the novelist's stepdaughter in her suit against her stepbrother and his wife, the Associated Press reports.
The jury found that Steinbeck's son Thomas, who died in 2016, and his wife Gail interfered with deals that his stepdaughter, Waverly Scott Kaffaga, had attempted to make with filmmakers to adapt his novels into films. Kaffaga's mother, Elaine Anderson, was married to Steinbeck from 1950 until his death in 1968.
Kaffaga said that Gail Steinbeck threatened movie producers with litigation if they went ahead with projects to adapt John Steinbeck's novels "East of Eden" and "The Grapes of Wrath" to film. The proposed adaptations had drawn interest from Hollywood powerhouses like Steven Spielberg and Jennifer Lawrence, Kaffaga said.
Kaffaga, who is in her 80s, is the executor of her mother's estate. She died in 2003.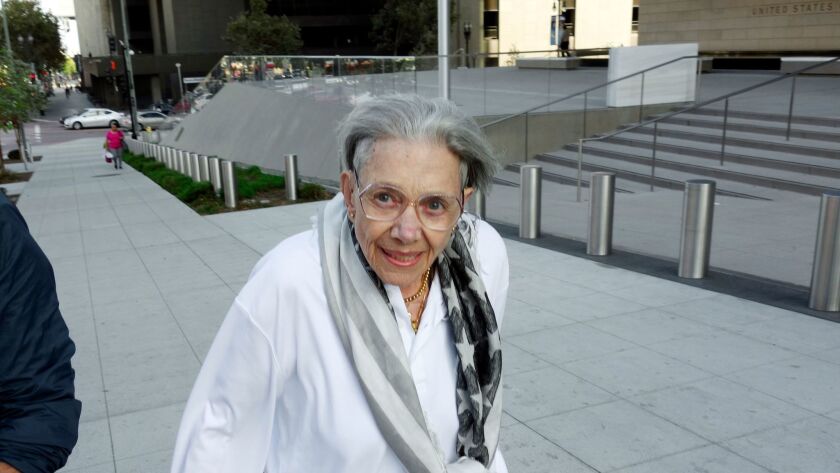 "We are pleased with the jury's verdict that recognizes the estate's full control of the rights to John Steinbeck's works," Kaffaga said in a statement. "The outcome upholds the estate's mission of sharing his legacy with the world."
The dispute over Steinbeck's estate has been going on for several years, pitting Elaine Anderson Steinbeck and her daughter against Thomas Steinbeck, the novelist's son and his wife, Gail.
In the current case, Kaffaga's lawyer, Susan Kohlmann, questioned Gail Steinbeck about emails she had written saying that a proposed film adaptation of "East of Eden" would result in "litigation city."
Kaffaga also claimed that Thomas Steinbeck pursued secret deals on his own with Hollywood studios, at one point agreeing to serve as executive producer on a "Grapes of Wrath" adaptation for a $650,000 fee.
---