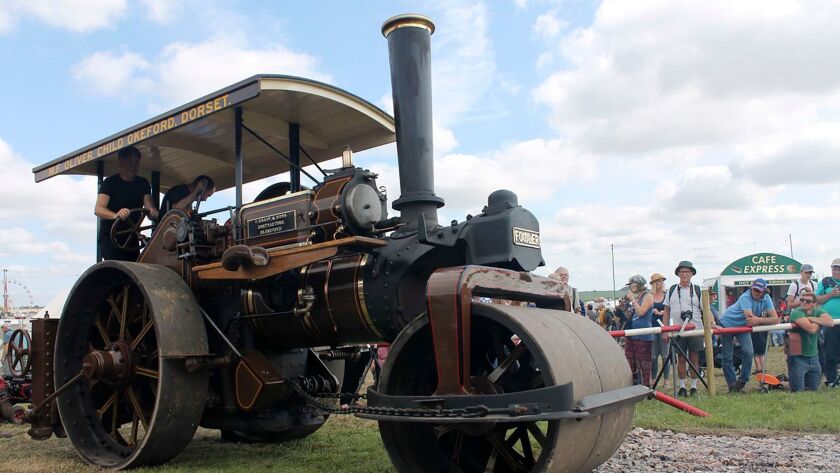 Fans of the late British fantasy author Terry Pratchett who hoped to someday read his unfinished novels are out of luck ― the hard drive containing his works in progress were destroyed by a steamroller last Friday, the Guardian reports.
Pratchett was best known for his 41-book "Discworld" series, which began with his 1983 novel "The Colour of Magic." The series ended with "The Shepherd's Crown," which was posthumously published in 2015.
The destruction of Pratchett's hard drive wasn't the result of some bizarre accident. The novelist told his friend Neil Gaiman, with whom he wrote the 1990 book "Good Omens," that he wanted his unfinished work "to be put in the middle of a road and for a steamroller to steamroll over them all."
Pratchett was diagnosed with a rare form of Alzheimer's disease in 2007. For a time he continued to write, and he also was a public advocate for research into the fatal illness until his death in 2015 at age 66.
Pratchett's wish for his hard drive to be steamrolled came true last week at the Great Dorset Steam Fair. The hard drive went up against a steamroller named "Lord Jericho" and, predictably, lost.
The destruction was engineered by the executor of Pratchett's estate, Rob Wilkins, who posted before-and-after pictures of the hard drive on Twitter:
Months after Pratchett's death, Wilkins told the BBC that the novelist "wanted me to have a device connected to his heartbeat so when his heart stopped it would wipe the contents of his hard drive."
"Terry was always well into the next novel while the current one was being edited. But I'm sorry to say they will remain unpublished," Wilkins said. "There's 10 titles I know of and fragments from many other bits and pieces."
The remains of Pratchett's hard drive will be on display at Britain's Salisbury Museum, which will host a four-month exhibit about the author starting next month.
On Twitter, Pratchett's fans reacted to the destruction of his hard drive with a mix of resignation and sadness:
---