The famous and famously vain men of Carly Simon's 'Boys in the Trees'
"Boys in the Trees," Carly Simon's new memoir, is largely about her passionate, tumultuous marriage to James Taylor. But before Simon wed Taylor in 1972, she had a string of relationships with some of the decade's most famous actors and musicians. She was conflicted about the dalliances, writing in her diary at the time that she hated to think of herself as promiscuous and feared she was "giving [her]self away too cheaply."
And yet it was the '60s and '70s, a time of sexual liberation. "Did sex really have to be as formal as an evening at the opera? Couldn't some encounters be as casual as a midnight swim?" she asks in her book.
"It was such a different time then," Simon said in an interview at her home in Martha's Vineyard over the weekend. Simon recalled not feeling "attractive enough" to have sex. Any time she slept with a man, she said, she felt she was merely a notch in their belt.
What she really wanted, she writes, was "that Golden Books image I would chase forever -- the apple-pie-cooling-on-the-windowsill, married little wife with her devoted husband and perfect children swinging from the swing that was tied to the old oak in the backyard."
Eventually, she did settle down with Taylor. And when they got married, "there were a couple of bodies strewn in the wake," she said with a smile. Here are some of the suitors she left behind:
SEAN CONNERY
Simon encountered the then-one-and-only James Bond while traveling back to New York from London via boat. While boarding, she and her sister, Lucy, spotted the actor, and soon decided to try to track him down. So the brassy Simon wrote him a note and had it sent to Connery in the presidential suite that she remembers going like this:
Dear Mr. Connery:
My name is Carly Simon and my sister's name is Lucy. We are not your ordinary "fans." We are traveling from London, where we were singing at the Rehearsal Room. We are both educated college girls, and our father was Richard Simon, who founded Simon & Schuster, the firm that published The Ginger Man by J.P. Donleavy. We understand that you are going to New York to do a Broadway production of the play based on that book. Would you come over to our very cozy little room and have a cup of tea or a preprandial cocktail?
Fifteen minutes later, the phone rang. It was Connery, who was midmassage. He said he'd be down in 20 minutes.
Over the remaining days on the trip, Simon writes, Connery squired her and her sister about the boat. One night, after she'd caught him "gazing" at the sisters' "long legs," he proposed the three dance together and "make the most of this night."
"'Ah, girls, you're so beautiful,' he kept saying. 'You're so funny ... come here, you adorable college girls.'"
The sisters declined the suggestion of a "Simon Sisters Sandwich," which Connery apparently took just fine. "He was extremely polite and not remotely aggressive," Simon wrote.
MARVIN GAYE
Before her solo career took off, Simon worked as a secretary to a producer on a television variety show. When Marvin Gaye appeared on the program, Simon was sent to his room to see if he needed anything. She arrived to find him bare-chested and asked if she could get him anything.
"He replied that he wanted to see something, and would I mind sticking out my tongue?" Simon recalled. "Marvin lunged at my face, swept my tongue into his mouth, and began sucking on it. I extracted it without inflicting damage."
MICK JAGGER
The instant Simon met the Rolling Stones frontman, she "found him sexy." She felt powerful around him, and wanted to attract his eyes.
"Naturally I flirted with Mick," she wrote. "I mean, who wouldn't? If a woman didn't flirt with Mick, it could only mean she had a cold sore or she'd been brushed off by him already."
The attraction came to a climax during the recording of "You're So Vain," with Jagger singing background vocals. In the recording booth, Simon said, "electricity" vibrated between the pair.
"I wanted to touch his neck and he was looking at my lips," she wrote. "The electricity was raw and hardly disguising its power. Having sex would have actually cooled things off."
While Simon never says outright whether she and Jagger consummated their relationship, their sexual tension was so apparent to Jagger's wife, Bianca, that she tried to break up Simon and James Taylor. The night before Simon and Taylor were set to wed, Jagger's wife called Taylor and told him that he shouldn't marry Simon because she and Jagger were having an affair.
"James said, 'I'm sure that's not true. Carly has told me about it and it's not what you think. I trust my wife-to-be. I trust Carly."
Still, Simon's flirtation with Jagger continued for years. He would occasionally send flowers to her hotel room while she was touring, signing the notes under pseudonyms.
"He knew I was married, so why didn't I just call him and tell him to stop?" Simon wrote. "Any decent female in a Jane Austen novel would have done that. I suppose that both Mick and I were hanging onto something, and I wasn't sure enough of myself to disengage from him completely."
TERRENCE MALICK
Director Terrence Malick has always been somewhat of an enigma, never turning up for the premieres of his films or doing interviews to promote him. So here's something you probably didn't know about him: He had a short affair with Simon. The two met through a mutual friend, while Malick was in the midst of writing a story about Che Guevara for the New Yorker.
"I listened attentively as he talked with the kind of fervid enthusiasm for Che that I secretly hoped he might have an iota of for me, too," said Simon. "Still, Terry and I weren't the easiest fit."
BOB RAFELSON
Another of Simon's brief dalliances was with "Five Easy Pieces" director Bob Rafelson. She and the filmmaker were "off-and-on lovers" for a few weeks, but Rafelson was married. "He eventually told his brilliant, beautiful wife, Toby, about me during a 'karma cleaning' session," Simon wrote.
JACK NICHOLSON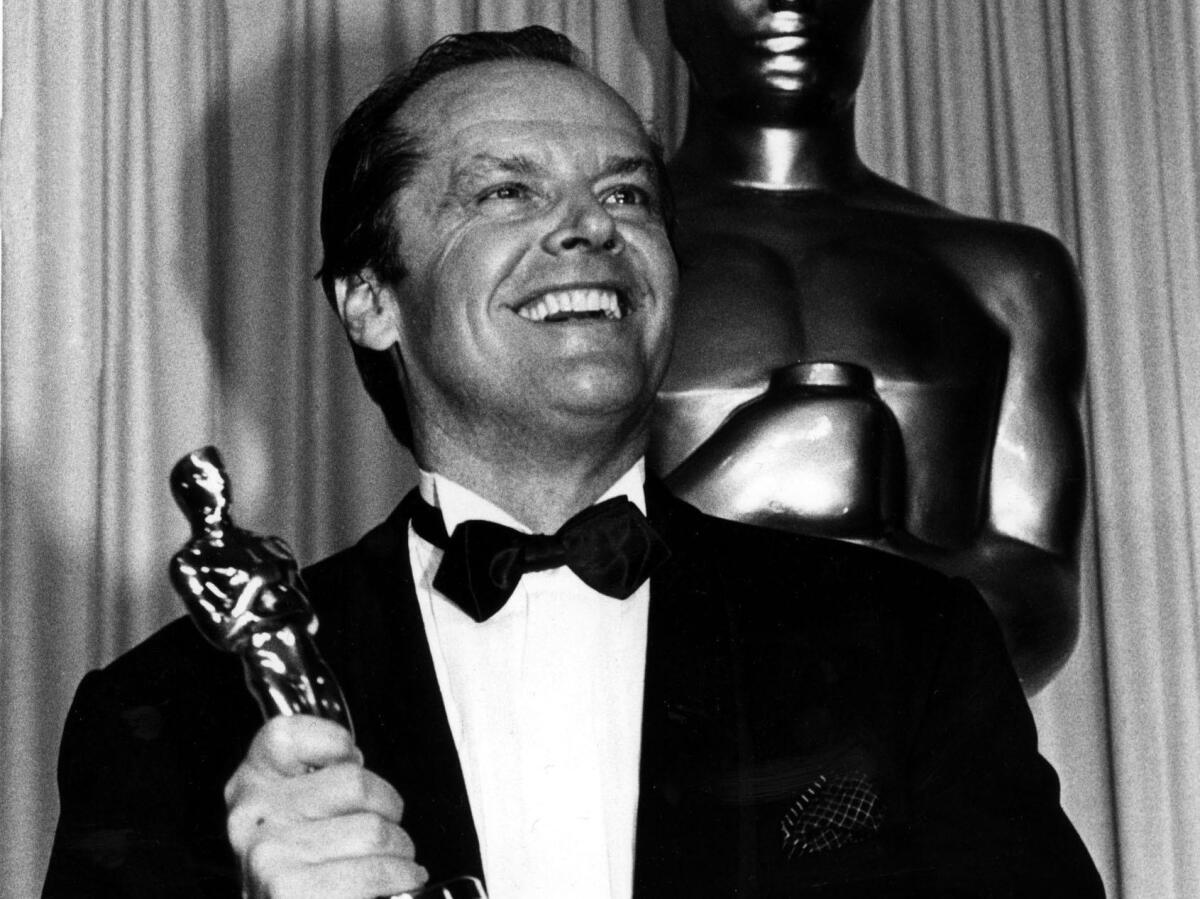 The morning after Jack Nicholson first slept at Simon's apartment, she was surprised to wake up and find him in bed making a series of business calls.
"Jack's phone voice--and his entire persona--was supremely assured," she recalled. "At the same time, I couldn't help but think he was trying to impress me with the caliber of the people he was calling. He tossed out nicknames left and right. Candice Bergen was 'Bugs,' Art Garfunkel was 'Artie the Garf,' and it took me a few seconds to realize that 'Mike the Nick' was Mike Nichols."
Soon, he divulged that he was seeing another woman besides Simon who he was developing serious feelings for. Simon's response: "I really like seeing you, and I'm glad you told me before I invited you to my wedding in which you were my groom."
Nicholson called Simon a "funny one," and that was that. While the singer's ego was bruised, she'd only met Nicholson a handful of times and didn't have a deep attraction to him. "[T]he end of my brief fling with Jack," she wrote, "was akin to a promising summer rental that gets canceled at the last minute."
KRIS KRISTOFFERSON
Simon and Kristofferson spent a "slam-dunk deranged month or so" together after meeting through L.A.'s music scene. She was astonished by his songwriting skills, particularly "I've Got to Have You."
"How did he think of that utterly fragile combination of words?" she thought. "Kris, the man of soft lips and marble eyes sunken in snow? The simplest textures, the songs of a night bird? Every time I sing it, I think of him and what a wonder he is. I think he is magic, the bad boy who only shaves when he doesn't have to go to church."
Her opinion of the musician changed, however, during a plane ride they shared together. Simon was afraid of flying, and put her head in her lap as the aircraft took off. Kristofferson wrapped the New York Times around his head "like a tent" to avoid having "anything to do with the possibly sick or frightened woman he had on his hands."
CAT STEVENS
One of Simon's first big gigs was opening for Cat Stevens at the Troubadour in West Hollywood. Shortly after that show, back in New York, Simon invited the singer over to her apartment for a date. He was late, and she started to get upset. So she pulled out her guitar and "determinedly" penned "Anticipation," which would go on to become one of her biggest hits.
Stevens eventually arrived, and Simon got over her anger. The two became lovers.
"It feels too private to speak of our two bodies together, and too tender and spiritual to actually refer to it as sex," she wrote of their encounters. "I loved to watch him as he slept, as he looked at the sky, or a piece of art. He rarely asked questions. When he did, it was in a wonderfully scratchy bass voice that sounded like an old man of the woods telling a tale of those who had passed by his tree hundreds of years ago."
WARREN BEATTY
Yes, Simon confirms, Warren Beatty is one of the men "You're So Vain" is about. (It's also about two other men, whom she still won't identify.)
But while he may have been arrogant, Simon fell hard for the "Bonnie and Clyde" star. From the moment they met backstage at the Troubadour, Beatty made his interest in Simon clear. He walked up to her, got close to her face, and looked down her shirt.
"He...looked down at my breasts, braless and curved bravely in an insinuating shape under my chamois shirt," she wrote. "He said: 'Can I see you?'"
She found him "irresistible" – "a glorious specimen of man." They started sleeping together; he always called her the next day. Even though he was a womanizer, she said, he always remembered small details about her family or childhood that she'd share with him. He called her thighs "poems."
"We made love like in a movie," she wrote. "However, there were real sensations, for Warren was such a professional, the pressure points he knew about stirred a tremor in me, which meant that I left my head for a while, and all of a sudden we weren't in the movie anymore."
Simon was so taken with Beatty that she divulged stories about him to her therapist. One session, while talking about a wonderful evening she'd spent with Beatty, her shrink looked stunned.
"You are not the first patient of the day," the therapist revealed, "who spent the night with Warren Beatty last night."
ALSO:
There's no pretending in Chrissie Hynde's spare, deft memoir 'Reckless'
Elvis Costello's aim is truth in memoir 'Unfaithful Music & Disappearing Ink'
Patti Smith's 'M Train' reckons with life, while 'Collected Lyrics' shows her living energy as words
Get the latest news, events and more from the Los Angeles Times Book Club, and help us get L.A. reading and talking.
You may occasionally receive promotional content from the Los Angeles Times.