Carolyn See, award-winning Southern California writer, dies at 82
Carolyn See, an author, teacher and colorful woman of letters whose scrappy humor and survivor's wisdom spiced her novels about the disaster-prone fantasyland that was her California, has died. She was 82.
She died Wednesday in Santa Monica of cancer, said her daughter Lisa See.
Awarded the L.A. Times Book Prize's Kirsch Award for lifetime achievement in 1993, See was long established as a leading literary figure of Southern California. She wrote more than a dozen books and received a Guggenheim Fellowship; taught creative writing at UCLA; was a regular book critic at the L.A. Times and the Washington Post; served on the board of PEN Center USA West; and was the mother of the best-selling novelist Lisa See.
Born Carolyn Penelope Laws in Pasadena Jan. 13, 1934, Carolyn See wrote of the Southland with a native's intimacy. Her fourth novel, "Golden Days" (1986), brought her the greatest attention. A dark comedy set in Topanga Canyon, where See lived for many years, the story builds around misfits, free spirits and the starry-eyed graduates of self-help workshops. The novel sealed her identity as a writer.
"Carolyn was the defining voice for a certain kind of California experience in the mid-'70s and 1980s," author and critic Jonathan Kirsch told the Times in 2008. "Others looked at California as a cliché, a broken dream, a joke. Carolyn looked at the same California and saw redemption."
In "Golden Days," the narrator, Edith, rails against the powerful men in Washington who seem bent on war and the ruin of her utopia. Then, a lone "crazy" drops a nuclear bomb somewhere in Central America. Edith and her friends see nuclear fallout as the start of a better world to come. They watch for new growth on the hillsides and they survive while others in See's story do not.
"In its weird way, this may be the most life-affirming novel I've ever read," wrote Carol Sternhell in the New York Times.
See's most recent novel was 2007's "There Will Never Be Another You." She moved fluidly between fiction, criticism and nonfiction.
Her 1995 memoir, "Dreaming, Hard Luck and Good Times in America," was among of her most popular books. Her parents' drinking binges, her mother's nasty snipes and her own wild streak are detailed with humor and understanding.
"Carolyn could be brutally honest, never more so than about family," author Judith Freeman, a longtime friend, said in 2008.
Her third novel, "Rhine Maidens," (1981) established See as a distinctive voice from the West Coast. The story builds on the strained relationship between a mother and daughter that seems inspired by See's own experience with her mother.
"See's depiction ... is so vivid the reader sees, smells, feels, weeps, even laughs along with the characters," according to a 1981 review in the Washington Post. It is a novel "in the best tradition of comedy, where laughter is close to tears."
In all of her fiction, See dotted the scenery with unofficial Los Angeles landmarks. "Rhine Maidens" unfolds against the May Company department store on Wilshire Boulevard's Miracle Mile, the Georgian retirement home in Santa Monica, the Charthouse restaurant in Malibu.
"People referred to her as the Grande Dame of Southern California literature … and she took some pride in that," Lisa See said Thursday. "When she started, there were very few women writers on the West Coast."
In her life, she said, "everything was related to writing and friendship."
See's parents, George and Kate Laws, were both alcoholics who had survived their own miserable childhoods; they reminded her of "starlings getting sucked into the jet plane of life."
Her father was a reporter for the Daily News who later wrote pornographic pulp fiction. He slathered his daughter with kindness while her mother often locked her out of the house. "She hated me worse than snakes," See wrote.
In August 1945, when See was 11, her father left home. Three weeks later, the United States dropped a nuclear bomb on Hiroshima. For the rest of her life she linked the two disasters. "A bomb dropped in two separate ways in my life and I began to have nightmares about the bomb from then on," See said in a 1986 interview with the New York Times. The tangled memories surfaced in "Golden Days."
Her mother remarried, and See went to live with her father and his new wife until she graduated from John Marshall High School. She then left home and worked her way through Cal State University Los Angeles. She graduated in 1957. Five years later she earned a doctorate in English at UCLA.
In her memoir, she describes her two marriages with a lingering fondness for the good times. She married Richard See, an anthropologist, in 1954. They spent a year living in Paris where their daughter, Lisa, was born; they divorced in 1959.
Lisa See is also a successful writer, author of the novel "Snow Flower and the Secret Fan" and the "Shanghai Girls" series.
The year after See divorced her first husband, she married Tom Sturak, a teacher and editor. In their nine-year marriage, See wrote, alcohol, Beatles music and parties on the deck of their Topanga house were the glue that kept them together. They had one daughter, Clara, before they divorced.
See had no regrets. "There's something to be said for free fall, the wild life," she wrote in her memoir. "It's given us our stories."
Her most lasting romantic relationship was with John Espey, a professor of English at UCLA. He was 21 years older than See and had been her dissertation advisor. They never married but remained a couple from the mid-1970s until Espey died in 2000.
"What kept John and me together ... was John's relentless goodness and the fact that we both loved to drink," See wrote in her memoir.
See, Espey and her daughter Lisa co-wrote two popular novels under the pseudonym Monica Highland: "Lotus Land" (1983) and "110 Shanghai Road" (1986). They also wrote "Greetings From Southern California," a nonfiction book about vintage postcards, in 1988.
For many years See taught creative writing classes at Loyola Marymount University and at UCLA. Before she retired in 2004 she created a $100,000 endowment at UCLA, for the study of Southern California literature.
Her guidebook for beginning writers, "Making A Literary Life" ( 2002), came out of her teaching experience. The humor and a few of her tips resonate with her offbeat fiction.
"This book is for the timid, forlorn, and clueless," See wrote in the introduction. To learn about story structure, she advised reading detective novels, those "guy-written, plot-driven novels that don't pretend to be masterpieces."
As a leading figure in the Southern California literary scene, she never forgot the hard work of getting started.
"Carolyn's role as a mentor was huge," Freeman said of See. "She was incredibly supportive in every important way. Carolyn was pivotal to the writers' community in Los Angeles."
Former Times book editor and critic David L. Ulin also found her to be a powerful example. "Carolyn taught me how to be a writer in California," he wrote in 2014, when See retired from reviewing for the Washington Post. "For her, that meant a three-dimensional literary life: writing, teaching and reviewing, all of them inextricable from the whole….[she] always regarded reading as an act of engagement."
But for all her seriousness, insight and craft, See's work never lost its sense of humor. "Support Your Local Author," the license-plate frame on her car once read. "Buy My Book."
She is survived by her two daughters
Rourke is a former Times staff writer. Times staff writer Carolyn Kellogg contributed to this report.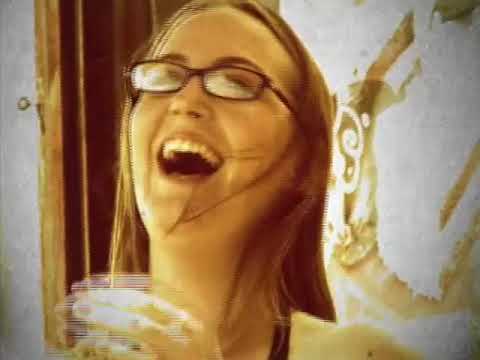 Carolyn See reads an excerpt of her novel "Golden Days" for the L.A. Times Book Prizes in 2008.
Get the latest news, events and more from the Los Angeles Times Book Club, and help us get L.A. reading and talking.
You may occasionally receive promotional content from the Los Angeles Times.