12 Images
Current events books for the holidays
The super-rich, a trial called into question, President Obama and more: current affairs books for holiday giving.
()
A Wilderness of Error
The Trials of Jeffrey MacDonald
Errol Morris
Penguin Press, $29.95
The award-winning documentary filmmaker digs into the notorious case of a man convicted for brutally murdering his wife and young daughters in this mesmerizing book, turning the facts inside out in his quest to prove Dr. Jeffrey MacDonald's innocence.
(The Penguin Press)
Far From the Tree
Parents, Children, and the Search for Identity
Andrew Solomon
Scribner, $37.50
This National Book Award-winning author interviewed more than 300 families for an ambitious exploration of how parents deal with raising children who are different in some way, whether disabled, schizophrenic or transgender.
(Scribner)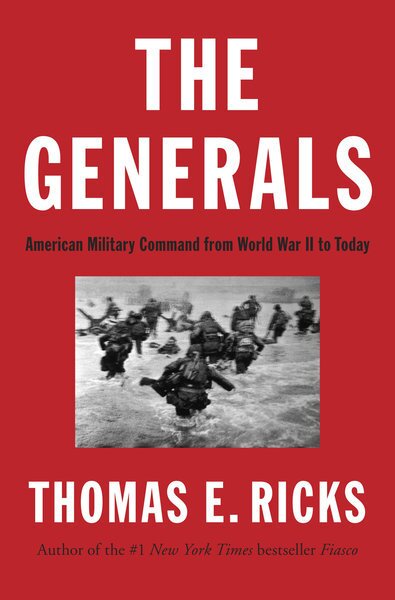 The Generals
American Military Command from World War II to Today
Thomas E. Ricks
Penguin Press, $32.95
This intensive study analyzes the performance of Army leaders from
Pearl Harbor
to Iraq and Afghanistan — and finds many recent generals lacking.
(Penguin Press)
The Oath
The Obama White House and the Supreme Court
Jeffrey Toobin
Doubleday, $28.95
The New Yorker staff writer explores the relationship between the Obama administration and the current Supreme Court as well as recent cases and their momentous implications for the near future.
(Doubleday)
On Politics
Alan Ryan
Liveright, $75 boxed
A monumental two-volume history of Western political thought that suggests how great thinkers such as Plato, Hobbes and Marx reflected their times and what they offer us now.
(Simon Lee / Liveright)
Our Kind of People
A Continent's Challenge, A Country's Hope
Uzidinma Iweala
Harper, $24.99
This stunning inquiry into the HIV/AIDS crisis in sub-Saharan Africa makes the epidemic personal through a series of character portraits, primarily from the author's native Nigeria, where 3 million people live with the disease.
(Harper)
The Outpost
An Untold Story of American Valor
Jake Tapper
Little, Brown, $29.99
A gripping, detailed history of the doomed Combat Outpost Keating in
Afghanistan
, site of a deadly Taliban attack, written by
ABC's
senior White House correspondent.
(Little, Brown and Company)
Plutocrats
The Rise of the New Global Super-Rich and the Fall of Everyone Else
Chrystia Freeland
Penguin Press, $27.95
Forget the 1%: this new book offers a glimpse at the lives of an even more elite group while also painting a sobering picture of the widening gap between the working class and filthy rich.
(The Penguin Press)
The Signal and the Noise
Why Most Predictions Fail — But Some Don't
Nate Silver
Penguin Press, $27.95
A cult figure thanks to his presidential election forecasts, Silver explains how we can all interpret data to make better predictions.
(Penguin Press)
This Machine Kills Secrets
How WikiLeakers, Cypherpunks, and Hacktivists Aim to Free the World's Information
Andy Greenberg
Dutton, $27.95
WikiLeaks
cofounder Julian Assange is one of several stars in this lively reported history of politically motivated computer hackers who have chosen to reveal classified materials and leak state secrets.
(Dutton Adult)