The man responsible for America's greatest cars: 'Fins: Harley Earl, the Rise of General Motors, and the Glory Days of Detroit'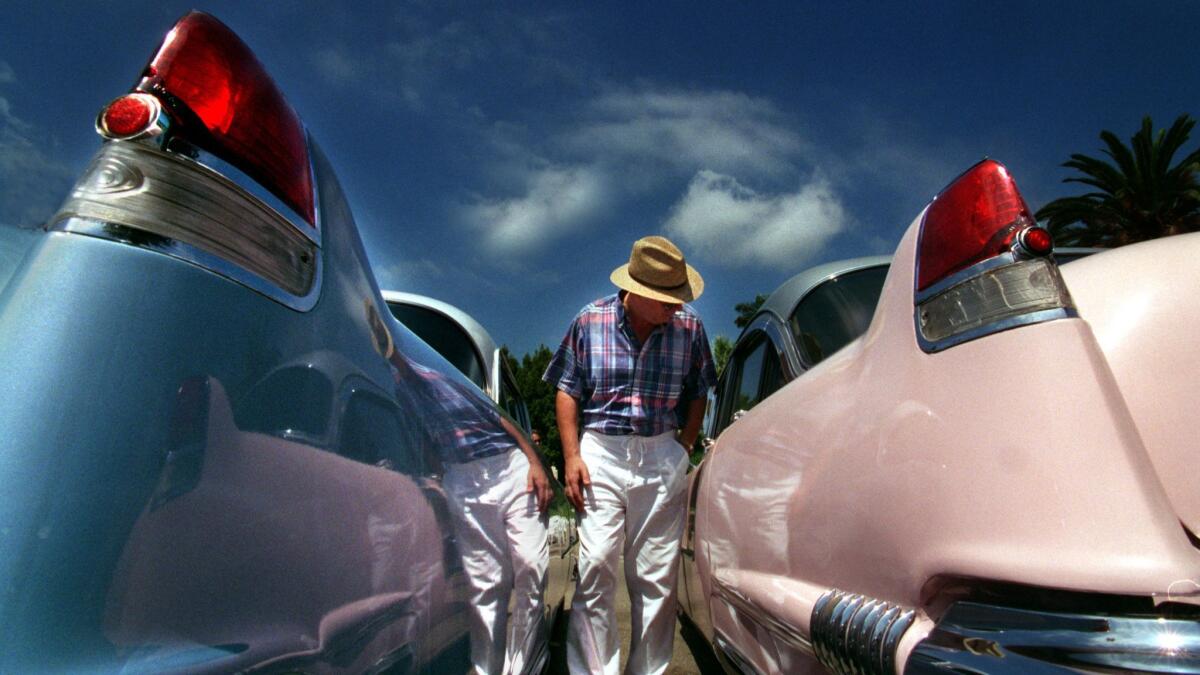 The center of this sweeping story of the country's 100-year love affair with the automobile and the companies that grew fat satisfying it, is Harley Earl, the California-born designer who oversaw, through 29 years of work with GM, the production of more than 50 million motorcars.
Mercurial, inscrutable, physically intimidating and a clotheshorse dandy (detractors would deride him as "Hollywood Harley"), Earl was an early auto enthusiast, making custom parts in his father's Hollywood auto dealership as early as 1908 and racing a 1911 Mercer in Santa Monica as a teenager.
Earl caught Detroit's eye after designing custom cars for Hollywood elites such as Mary Pickford, Douglas Fairbanks, Tom Mix and Roscoe "Fatty" Arbuckle. Hired to consult, he moved east in time to assist GM in the design of its 1927 LaSalle. (By his own admission, he "stole" several elements from the Hispano-Suiza.)
Within a short time, Earl had won the confidence of GM executives Alfred Sloan and Charles Kettering. He became the company's first head of design and would rule dictatorially over the size, shape and look of all GM vehicles for the next three decades.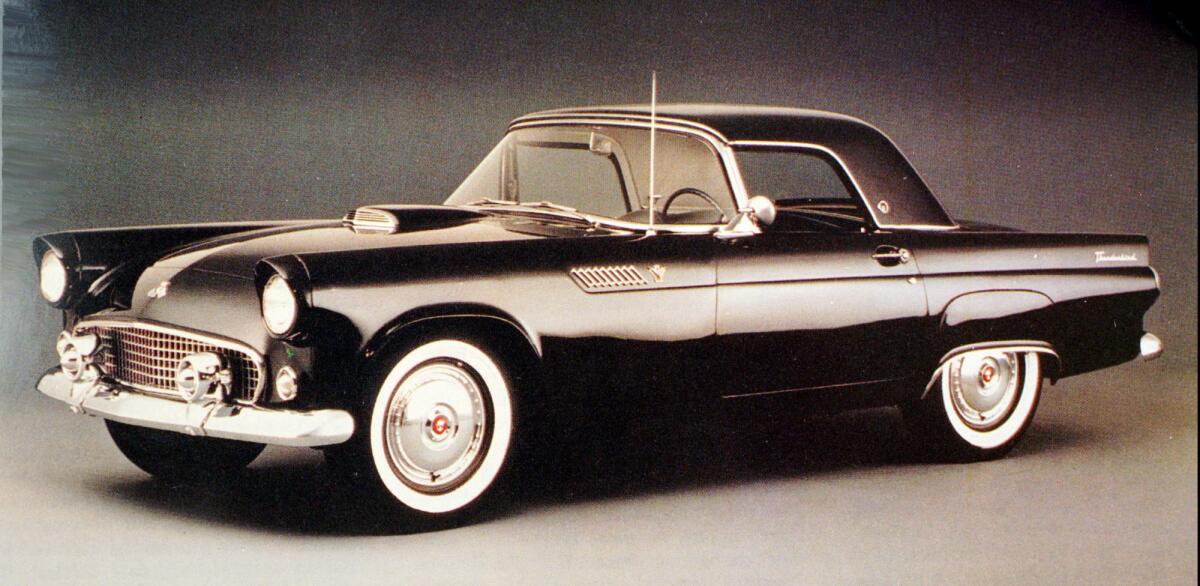 Earl, having cut his car chops as a custom builder and amateur racer, believed automobiles should look fast, even when they were standing still on a showroom floor — long and low, with strong shoulders, slender haunches and lots of chrome.
Former Times reporter Bill Knoedelseder, best known for entertainment exposés "Stiffed: A True Story of MCA, the Music Business, and the Mafia" and "I'm Dying Up Here: Heartbreak and High Times in Stand-Up Comedy's Golden Era," covers a lot of ground via the charismatic Earl.
He hadn't studied art or engineering, couldn't draw and had a vexingly limited design vocabulary.
"I want that line to have a dooflunky, to come across, have a little hook in it, and then do a little rashoom or a zong," he told an assistant.
His perplexed underlings would watch, terrified, as their boss studied a full-size clay rendition and then point with the toe of his shoe and say, "Lower that fender line a sixteenth of an inch and let's see what happens."
What happened, typically, was success. Earl's designs became best-sellers, and GM went on to destroy its competition and dominate U.S. automotive sales until the 1960s — a feat for which Earl was happy to take credit.
"My primary purpose for 28 years has been to lengthen and lower the American automobile," he told the Saturday Evening Post, because "oblongs are more attractive than squares, just as … a greyhound is more graceful than an English bulldog. Happily, the car-buying public and I consistently agree on this."
When commercial auto production was postponed and the car companies began building military vehicles, Earl became impressed with aircraft design, particularly the look of the Lockheed P-38 Lightning fighter plane. In the postwar car boom, he began insisting his cars look airborne and feature the "fins" of the book's title. The 1948 Cadillac, with its "rudder-type styling" and "fishtailed fenders," disappointed Cadillac dealers but became a sales leader. By the '50s, Earl's beloved fins had come to define American automotive excess.
New-to-me revelations include the extent of Henry Ford's anti-Semitism (depthless); Detroit's production of wartime materiel (staggering in its speed and volume); the manner in which the Cadillac became identified with upwardly mobile African Americans (after GM became the first car company to break the unofficial ban on marketing to the black bourgeoisie); and trivia such as early names for the Ford Thunderbird (Runabout, Beaver, El Tigre and Hep Cat).
"Fins" is a lively study, as big and broad as one of GM's Buick Roadmasters but as sleek and speedy as one of its Chevrolet Corvettes. It's essential reading for anyone interested in America's auto obsession.
Fleming, who drives a Ford, writes about cars and motorcycles. He is also the author of the urban hiking books "Secret Walks" and "Secret Stairs." His monthly LA Walks column appears in the Times' Saturday section.
"Fins: Harley Earl, the Rise of General Motors, and the Glory Days of Detroit"
William Knoedelseder
HarperBusiness: 320 pp., $29.99
Sign up for our Book Club newsletter
Get the latest news, events and more from the Los Angeles Times Book Club, and help us get L.A. reading and talking.
You may occasionally receive promotional content from the Los Angeles Times.