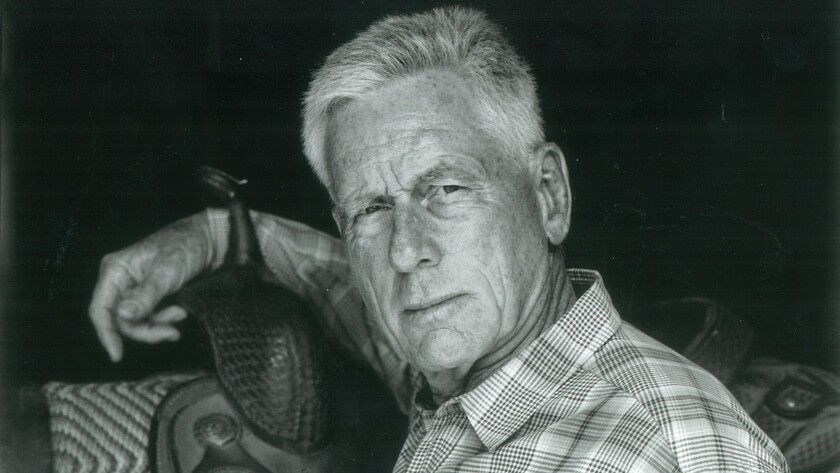 If you were to read through Thomas McGuane's 13 books of fiction, beginning with the 1969 novel "The Sporting Club" and moving chronologically to the 2015 story collection "Crow Fair," you'd notice a seismic shift in style. McGuane has whittled down the zany, shaggy detours of his earlier works — see the "batriums" of 1971's "The Bushwhacked Piano" or the father-son jaunt to the blimp factory to inhale helium in 1973's "Ninety-Two in the Shade" — in favor of the more enigmatic and contemplative, such as the vertiginous, life-flashing-before-your-eyes perspective shift in the final five pages of 2003's "The Cadence of Grass."
"Cloudbursts," the author's wonderful, essential new collection, largely showcases his later, recondite style, which he has perfected in his short stories, producing some three dozen since 2003. Two of his last four books have been story collections, "Gallatin Canyon" (2006) and "Crow Fair," included in their entirety in "Cloudbursts," along with stories from his first collection, "To Skin a Cat" (1986), as well as eight new stories, nearly all set in Montana. These 45 career-spanning stories contain more artistry, humor, eyebrow-raising plot turns, and surprising diction than seems possible in one book.
Traces of that early wildness are still present in "Cloudbursts," most notably in "Like a Leaf," first published in 1983. Bordering on the surreal, the story is reminiscent of Barry Hannah or Richard Brautigan (both friends of McGuane's). From the opening, something is off. A recent widower is under his house eavesdropping on his neighbor and the woman with whom he's having an affair, though he himself is preoccupied: "What am I doing here? I'm distributing bottle caps of arsenic for the rats that come up from the river and dispute the cats over trifles. I represent civilization in a small but real way," he narrates. He drifts further toward the abyss and pulls the woman along with him, culminating in a shocking trip to a nearby prison and a moment of violence by a river. It's one of the book's best stories, an extraordinary depiction of loneliness and psychological disturbance, including lines such as, "When I say that I am okay, I mean that I am happy in the company of most people" and, "I feel I am listening to the sound of a big cornfield in springtime."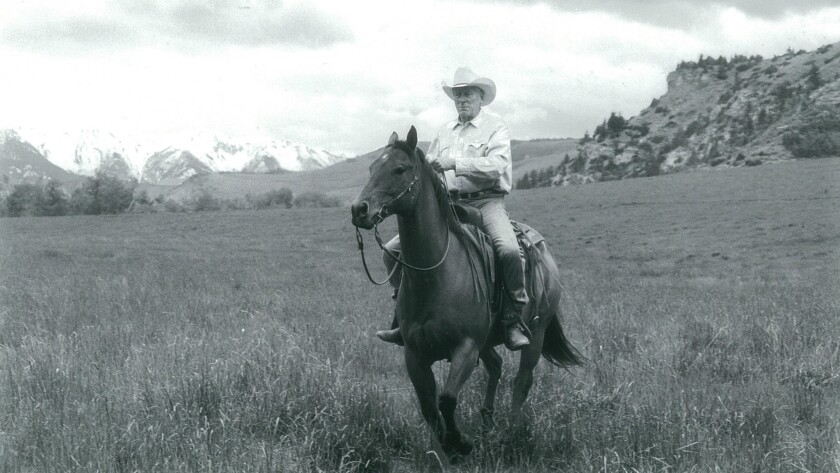 This isn't to say that McGuane's later stories don't contain a wild streak, it's just that the later work has recklessness that contracts, rather than sprays around like a fire hose. "Gallatin Canyon" centers on a road trip a man takes with a woman named Louise whom he wants to marry, only to realize she doesn't want to marry him. As they're driving back together, now awkward in each other's company, a recklessly driven car abruptly appears behind them, culminating in an unpredictable yet somehow inevitable ending. In "Vicious Circle," a sudden snakebite leads to a profound, hallucinatory incident with a nurse for John Briggs, who is "a loner, and tired of being one, but seemed unable to do anything about it." Rather than doglegging, these startling twists come back around on their stories, deepening their mystery.
But really, at the most elemental level, the true pleasure of these stories is that page after page can be read for both plot and language. Compelling and sometimes astonishing events are rendered through prose that's compelling and often astonishing. The stakes always feel high (characters can die and do die), and there's no such thing as a not-funny McGuane story. The result is a continuous succession of storytelling delights.
In "On a Dirt Road," a pizza place becomes the reason a former senator discovers his wife's infidelity: "I was still at some remove from recognizing that I was terrified of the truth, and when I thought of the way Ann used emery boards as bookmarks, I felt myself choking with emotion." In "Crow Fair," two adult brothers deal with their elderly mother and a secret she divulges as her mind slips away: "When she is a little lucid, I sometimes feel she is disgusted at the sight of us. I mean, that's the look on her face." "Weight Watchers," in which a construction tradesman takes in his father after his mother kicks him out for being overweight, has a perfect last paragraph.
In his more recent stories, McGuane has dialed the mysteriousness all the way up. In "Tango," a naive 20-year-old premed student paints houses in Livingston, Mont., to support himself: "I now understand that I was a weirdly underdeveloped human being for my age, ripe for just the sort of encounter that I would have with Tessa Larionov." The narrator lives in the apartment next to Tessa, who initially and mistakenly accuses him of making obscene phone calls to her before they begin a strange yet meaningful relationship, at least for the narrator. The center of the story is a tango lesson they take, after which McGuane quickly collapses the narrative to eight years later, when the two have an unforgettable concluding moment together.
The book's last story, "Riddle," hits a beautiful, resonant final note. The narrator, a maker of architectural models, is leaving a Livingston bar when he sees an old cowboy limping down Main Street. Suddenly, a boy appears and yells, "Jack, hey Jack," and the two walk off together. "I wonder if I can put my finger on it, after all this time, but the excitement or joy or whatever it was of these two when they saw each other has never left me." The narrator, still in a daze and heading home, has two other strange encounters that night: one with a couple whose car has flipped by the side of the road and one with a doctor driving groceries back to her house. "Riddle" is only a few thousand words, but by juxtaposing these three events — by making their connection clear without stating why — the story, like the entire collection, encompasses the baffling, inexplicable marvel of life: "We don't remember everything, but I'd love to know who's in charge of what we forget."
Habash is the author of the novel "Stephen Florida."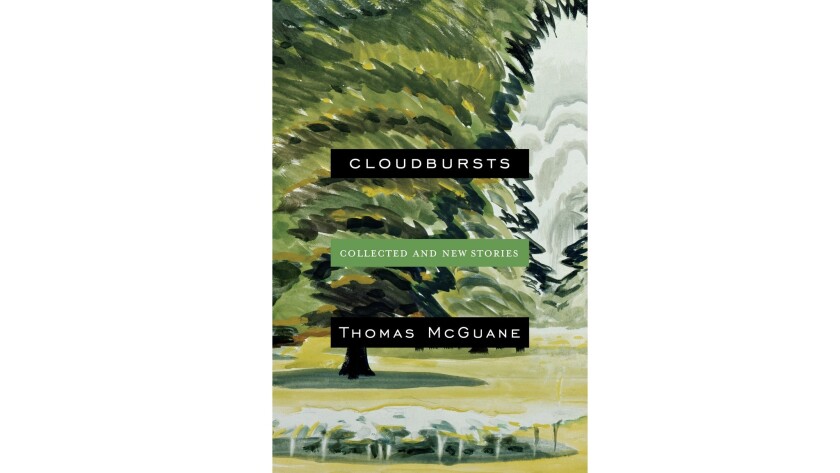 "Cloudbursts: Collected and New Stories"
Thomas McGuane
Knopf: 576 pp., $35
---