Author Alice Walker under fire for endorsing book by 'anti-Semitic conspiracy theorist'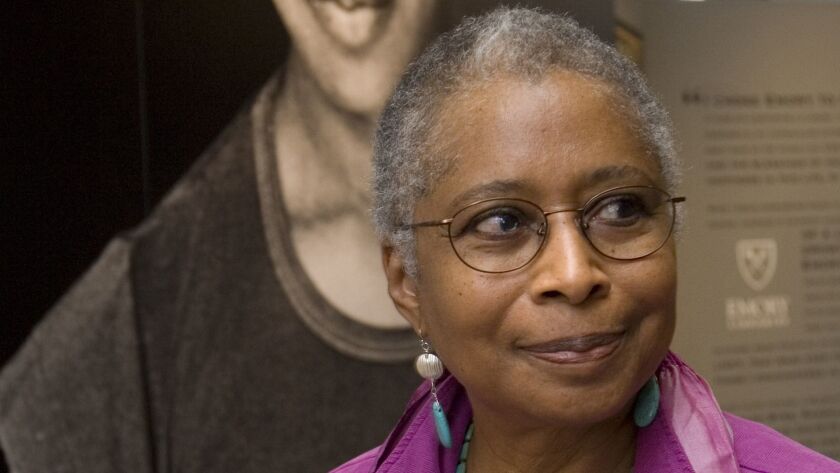 "The Color Purple" author Alice Walker last week endorsed a book by a British conspiracy theorist frequently accused of anti-Semitism, and literary observers are speaking out on social media.
Walker, the Pulitzer Prize-winning novelist, poet and activist, was interviewed for the New York Times Book Review's "By the Book" feature, in which authors are asked questions about their reading habits.
Her response to the question "What books are on your nightstand?" included "And the Truth Shall Set You Free" by David Icke, a former soccer player and sportscaster known for his conspiracy theories involving reptilian aliens. Icke has previously endorsed "The Protocols of the Elders of Zion," an anti-Semitic propaganda book that contends that Jewish people are intent on world domination.
On Twitter, some users accused Walker herself of anti-Semitism, pointing to a 2017 poem by the author called "It Is Our (Frightful) Duty."
The poem refers to the Talmud, the book of Jewish law, as containing "poison," and contains the lines "Are Goyim (us) meant to be slaves of Jews, and not only / That, but to enjoy it? / Are three year old (and a day) girls eligible for marriage and intercourse? / Are young boys fair game for rape?"
Social media users, including fans of Walker's work, reacted to her endorsement of Icke, and her poem, with confusion and disappointment. Writer Roxane Gay tweeted that "Alice Walker has been anti-Semitic for years."
A spokesperson for the Anti-Defamation League told the Huffington Post that the organization was "deeply disappointed" in the New York Times Book Review for printing Walker's endorsement of Icke, whom they called a "notorious British anti-Semitic conspiracy theorist."
The newspaper showed no signs of backing down from its decision, however, with a New York Times spokesperson saying that the piece "is not a list of recommendations from our editors," and that Walker's answers "do not imply an endorsement by Times editors."
Icke himself noticed Walker's kind words for his book, tweeting a link to a story about the controversy with a graphic that called Walker an "acclaimed author and outstanding human being."
---
Get the latest news, events and more from the Los Angeles Times Book Club, and help us get L.A. reading and talking.
You may occasionally receive promotional content from the Los Angeles Times.