Books: Theodore Sturgeon's overlooked centenary plus reviews and book news
Books Editor
Hello I'm books editor Carolyn Kellogg with our Books newsletter this week.
THE BIG STORY
This year is Theodore Sturgeon's centenary, and if you're wondering "who?," you're not alone. Once widely read (and still beloved in some science fiction communities, as a few on Twitter pointed out to me) Sturgeon no longer has the name recognition of contemporaries Ray Bradbury and Isaac Asimov. Like Harlan Ellison, he wrote for the original "Star Trek" — we have him to thank for Spock saying "live long and prosper" — but it's his fiction, particularly his short stories, that should put him in the pantheon, writes Scott Bradfield, who was once Sturgeon's neighbor in Silver Lake.
MORE IN BOOKS
A heretofore obscure literary genre, Bigfoot erotica, got a boost thanks to a contentious political campaign in Virginia.
After being longlisted for the Man Booker Prize, Jon McGregor returns to his fictional crime scene in "The Reservoir Tapes." Nathan Deuel has our review.
A forthcoming book about the Ferrari will set you back $30,000 (you don't want to be caught cheaping out with the $6,000 edition, do you?)
In case you missed it, last week Melissa Chadburn and I told the story of Anna March, a literary scenester who had used different names in different cities and had a hidden past.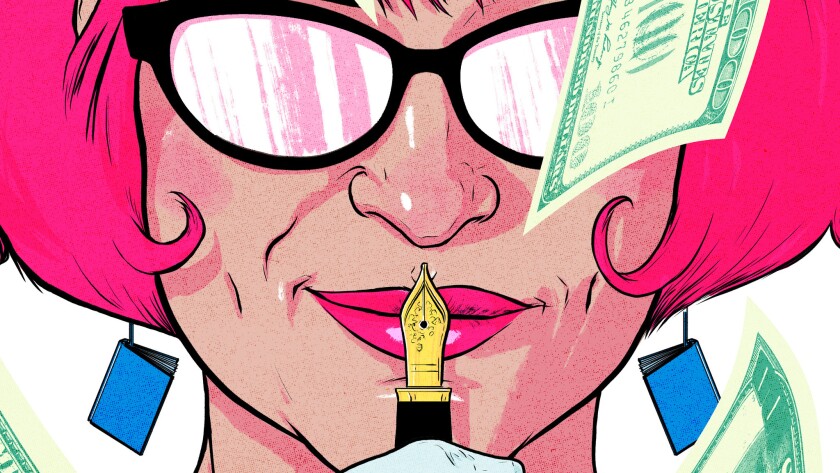 BESTSELLERS
Dropping down to No. 6 on the fiction bestseller list this week is "The President Is Missing" by Bill Clinton and James Patterson. The No. 1 bestseller in fiction is Daniel Silva's "The Other Woman."
Now in its eighth week on the list, "Calypso" by David Sedaris remains the No. 1 bestseller in nonfiction. Entering the list for the first time is Michiko Kakutani's "The Death of Truth: Notes on Falsehood in the Age of Trump," landing at No. 7.
You can find all the books on our bestseller lists here.
MORE GREAT READS
People who lived in New York in the 1960s and '70s might remember the nuns asking for donations around Times Square. Well, some of them weren't exactly nuns, explains writer Sarah Weinman in the sensational tale of "A preacher, a scam and a massacre in Brooklyn" on Crimereads.
Anyone who has had a brush with online hate can find it baffling — and this story from Gizmodo helps to explains how it works. "When a stranger decides to destroy your life," shows how two disconnected lives intersect, with awful results. Keep reading; in the end, a kind of resolution is achieved, thanks to a surplus of empathy. (Sadly, the online damage is done.)
A couple of weeks ago, I had brunch in Silver Lake; it was about 3 hours before, and one block away from, the gunman taking hostages in Trader Joe's. Now Robin Abcarian tells the incredibly powerful tale of the customer inside, MaryLinda Moss, whose care and deep empathy helped bring that awful incident to a peaceful end.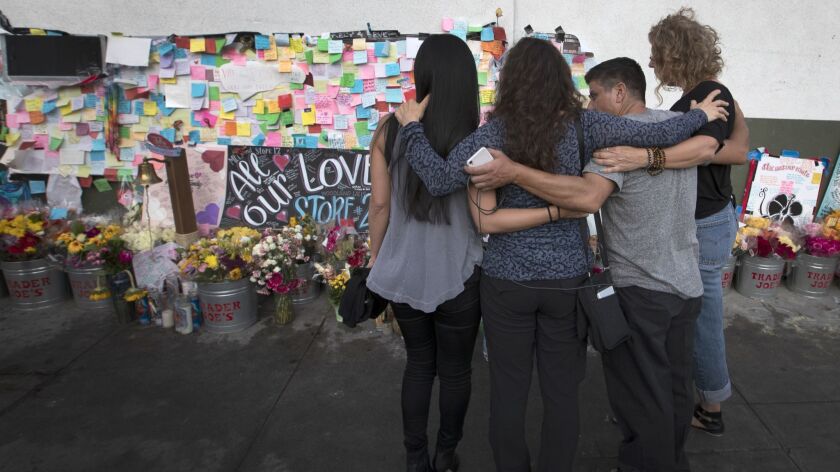 Thanks for reading. Next week there won't be a newsletter; it will return Aug 18.
---
Get the latest news, events and more from the Los Angeles Times Book Club, and help us get L.A. reading and talking.
You may occasionally receive promotional content from the Los Angeles Times.