'Langdon,' a TV series based on Dan Brown's 'The Lost Symbol,' is headed to NBC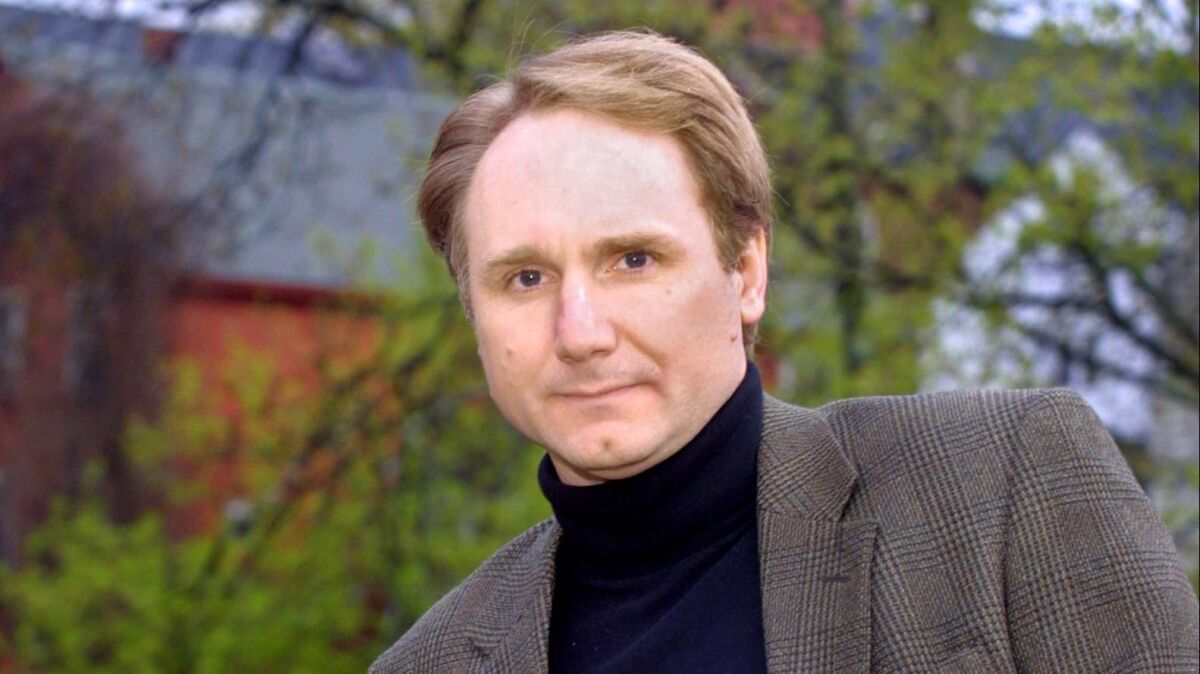 "The Da Vinci Code" author Dan Brown's novels have been fodder for three hit movies, and now a book by the thriller writer is headed to the small screen.
NBC is adapting "The Lost Symbol," Brown's third novel featuring his recurring hero Robert Langdon, into a television series, Deadline reports.
The planned series, titled "Langdon," will be produced by CBS Television Studios, Universal Television, Imagine Television Studios and Daniel Cerone.
Cerone, an executive producer of television shows such as "Dexter," "The Mentalist" and "The Blacklist," will write the series, which features Langdon, a Harvard University professor of "symbology" who in Brown's books has a tendency to find himself embroiled in conspiracies and cover-ups involving the Vatican, the Illuminati and the Freemasons.
In the series, Langdon will be portrayed as a younger man than the character portrayed by Tom Hanks in the three films based on Brown's books.
"The Lost Symbol," first published in 2009, follows Langdon investigating a mysterious item discovered in the U.S. Capitol, as well as the kidnapping of his mentor, a philanthropist and Mason.
Reviewing the book for The Times, Nick Owchar wrote, "Brown's narrative moves rapidly, except for those clunky moments when people sound like encyclopedias ... 'The Lost Symbol' is ... thrilling, entertaining and then it's over."
It is the third book in Brown's series of Robert Langdon novels, following "Angels & Demons" and "The Da Vinci Code." Two Langdon books followed "The Lost Symbol": "Inferno" and "Origin."
"Origin," released in 2017, was one of the most highly anticipated books of that year, but was met with mixed reviews. That was also the case with "Inferno," Brown's 2013 novel. In The Times, David L. Ulin panned that book, writing, "Here we see the great sin of Brown's fiction: not that his stories are unbelievable, nor that he breaks the narrative momentum (such as it is) by inserting mini-lectures meant to share with us the depth of his erudition, but that Langdon has no pulse, no personality, nothing to make us care."
"The Da Vinci Code," "Angels & Demons" and "Inferno" were all adapted into films directed by Ron Howard and starring Hanks as Langdon. A movie adaptation of "The Lost Symbol" had been in the works shortly after the novel's publication, but was scrapped in 2013.
No cast or air date has been announced for "Langdon."
---
Get the latest news, events and more from the Los Angeles Times Book Club, and help us get L.A. reading and talking.
You may occasionally receive promotional content from the Los Angeles Times.