Ayn Rand's 'The Fountainhead' coming to screens, says director Zack Snyder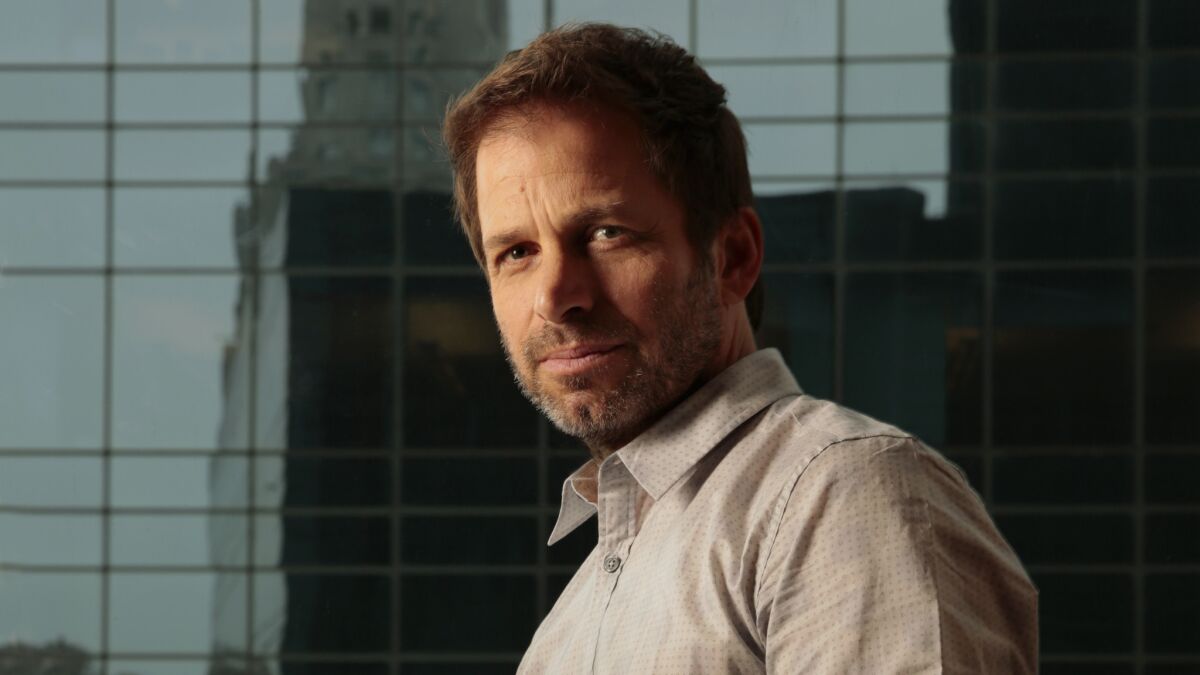 Ayn Rand's bestselling, controversial novel "The Fountainhead" will come to screens — again — at the hands of director Zack Snyder.
Snyder, the film director best known for his superhero movies, said that his next film will be an adaptation of Ayn Rand's 1943 novel, "The Fountainhead," Polygon reports.
Snyder responded to a question from a fan on the website Vero, indicating that Rand's novel would be his newest movie. In 2016, he told the Hollywood Reporter that he was interested in adapting Rand's book to the big screen.
"The Fountainhead," celebrated by libertarian and conservative admirers of Rand's objectivist philosophy, tells the story of Howard Roark, a modernist architect whose career is threatened by a socialist journalist.
To fans, the book is known for celebrating individual genius; to detractors, for its derision of non-geniuses and dismissal of notions of community.
The planned film wouldn't be the first time "The Fountainhead" has made it to screens. A movie version of the novel starring Gary Cooper and Patricia Neal, directed by King Vidor, was released in 1949 to poor reviews.
The novel has drawn the attention of other filmmakers over the years, including Oliver Stone, who reportedly wanted to cast Brad Pitt in a film version of the book. That adaptation never materialized.
Rand's other famous novel, "Atlas Shrugged," was adapted into a series of three films released between 2011 and 2014; all were panned by critics. Roger Ebert wrote that the first film was "the most anticlimactic non-event since Geraldo Rivera broke into Al Capone's vault," adding that part of the reason he bothered to write the review was that "there are however people who take Ayn Rand even more seriously than comic-book fans take 'Watchmen.'"
The parallel was apt — Snyder was the filmmaker who finally brought "Watchmen" to screen, in an adaptation that strove to be frame-by-frame faithful to the original graphic novel.
More recently, Snyder has been making films from the DC Comics universe. Snyder's latest film, "Justice League," emphasized the importance of teamwork over superheroes going it alone.
The news that his next project would be based on Rand's novel divided opinions on Twitter, with some expressing excitement, and others, dread:
---
Get the latest news, events and more from the Los Angeles Times Book Club, and help us get L.A. reading and talking.
You may occasionally receive promotional content from the Los Angeles Times.