Why does George R.R. Martin love killing off characters? Blame J.R.R. Tolkien
If you're upset that your favorite "Game of Thrones" character came to an untimely demise, you can blame "Lord of the Rings" author J.R.R.Tolkien.
That's what inspired George R.R. Martin, author of the "A Song of Ice and Fire" novels that form the basis for the hit HBO show. Martin cited Tolkien's decision to kill off the wizard Gandalf as an influence on his own penchant for escorting his characters to early graves.
Martin made the comments on the PBS show "The Great American Read," discussing his admiration for the late British novelist, especially the novel "The Fellowship of the Ring."
"And then Gandalf dies," Martin says admiringly. "I can't explain the impact that had on me at 13. You can't kill Gandalf. I mean, Conan didn't die in the 'Conan' books. Tolkien just broke that rule, and I'll love him forever for it. Because the minute you kill Gandalf, the suspense of everything that follows is a thousand times greater. Because now anybody could die. And, of course, that's had a profound effect on my own willingness to kill characters at the drop of a hat."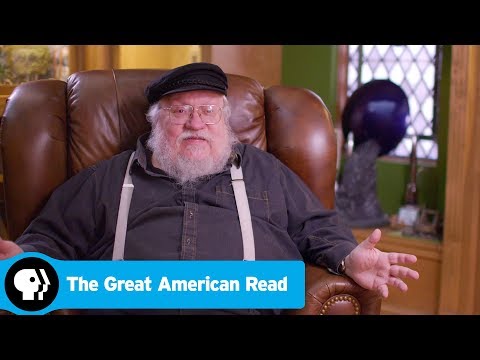 Gandalf's death, however, wasn't a permanent one; he was resurrected after 20 days as a corpse. And Martin is much more kill-happy than his hero Tolkien. Last year, the Washington Post published a spoiler-heavy list of 1,243 characters who had died on the "Game of Thrones" show thus far.
It's safe to say that more deaths are coming. Martin has planned two more books in the popular fantasy series — the sixth installment, "The Winds of Winter," has been awaited by fans for a long time. As of yet, there's no announced release date for the book.
Sign up for our Book Club newsletter
Get the latest news, events and more from the Los Angeles Times Book Club, and help us get L.A. reading and talking.
You may occasionally receive promotional content from the Los Angeles Times.