J.D. Salinger's unseen work to be published; reaction from literary community is mixed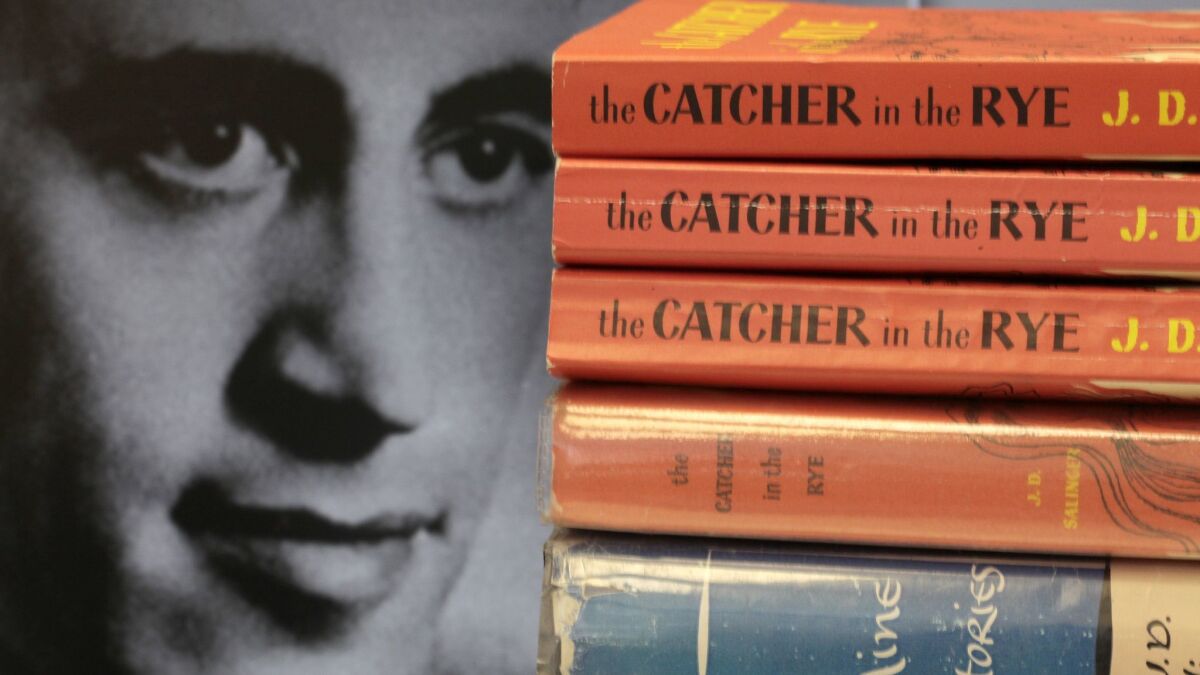 The news that J.D. Salinger's family is preparing to publish the late author's previously unseen works has left some literary observers excited and some unsettled.
On Friday, the Guardian reported that Matt Salinger, the son of the legendary author of "The Catcher in the Rye," is working to prepare his father's unreleased work for publication at an unspecified future date. The younger Salinger is the co-executor of his father's literary estate, along with J.D. Salinger's widow, Colleen O'Neill.
"This was somebody who was writing for 50 years without publishing, so that's a lot of material. So there's not a reluctance or a protectiveness: When it's ready, we're going to share it," Matt Salinger told the news outlet. "[W]e're going as fast as we freaking can. … I feel the pressure to get this done, more than he did."
Salinger became an instant literary star in 1951 with the publication of his novel "The Catcher in the Rye," which was controversial at the time for its profanity and sexual content. He only published three other books in his lifetime, all of which are now considered classics: "Nine Stories," "Franny and Zooey" and "Raise High the Roof Beam,Carpenters and Seymour: An Introduction." He died in 2010, 47 years after the publication of his last book.
Matt Salinger seemed to tamp down expectations of his father's unpublished work, telling the Guardian that it "will definitely disappoint people that he wouldn't care about, but for real readers …I think it will be tremendously well received by those people and they will be affected in the way every reader hopes to be affected when they open a book. Not changed, necessarily, but something rubs off that can lead to change."
The news excited some literary observers. In the Telegraph, Madeline Grant expressed delight at the news, writing, "I certainly hope audiences won't have to wait too long. Although last month marked Salinger's centenary, his work continues to resonate with modern audiences. 'The Catcher in the Rye,' Salinger's 'anthem for doomed youth' remains ever present on adolescent reading lists more than 60 years after its publication, and anticipates numerous 21st century concerns."
But on Twitter, some expressed unease at the prospect of the famously elusive writer's new work being published after his death:
Matt Salinger didn't offer a timeline for the publication of his father's work but told the Guardian he hoped it would be ready in less than 10 years.
---
Get the latest news, events and more from the Los Angeles Times Book Club, and help us get L.A. reading and talking.
You may occasionally receive promotional content from the Los Angeles Times.