Jill Abramson says Howard Kurtz trying to 'Foxify my book' by focusing on passage critical of New York Times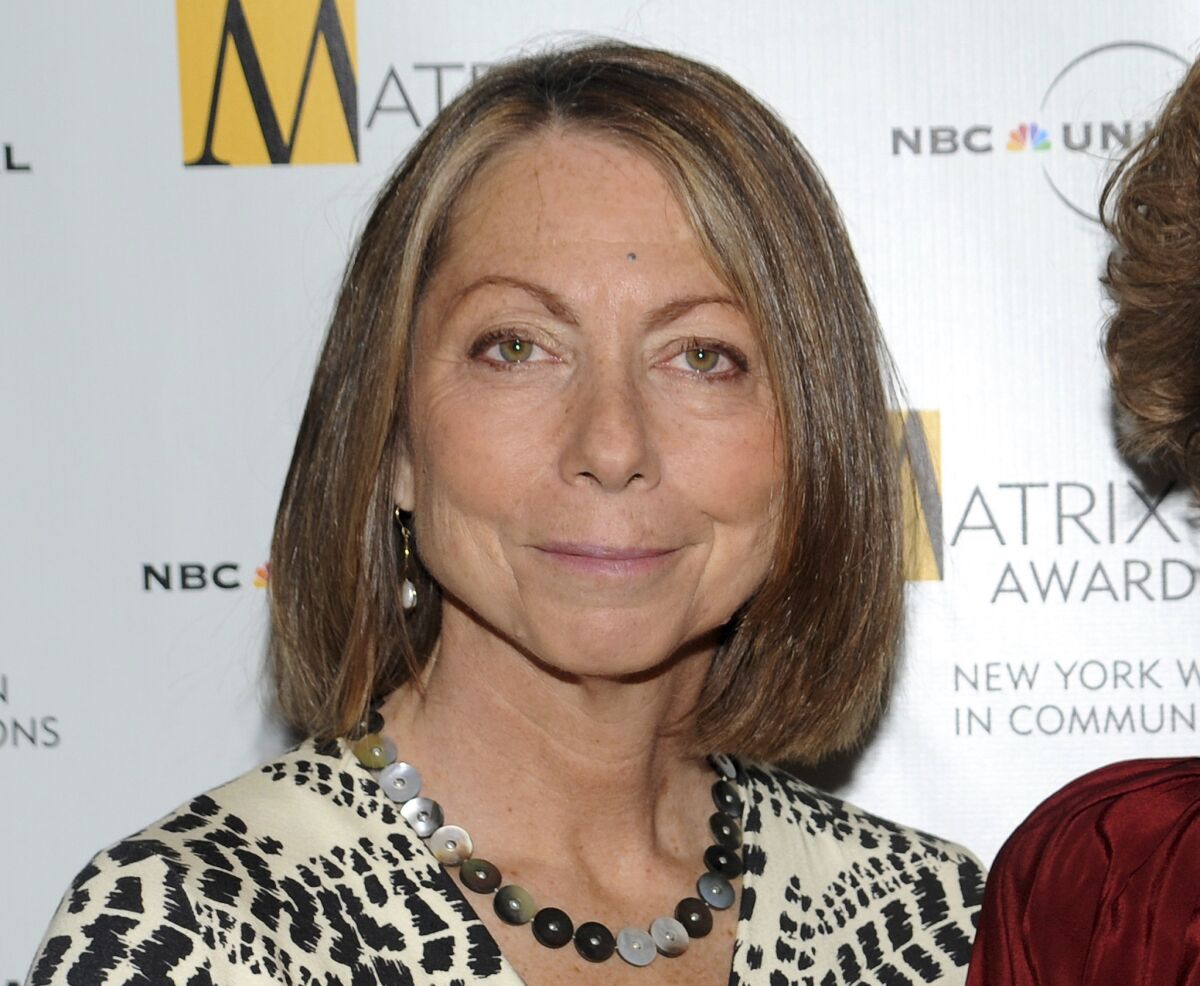 Jill Abramson, the former executive editor of the New York Times, says that a Fox News report claiming that she views her former employer as biased against President Trump took words from her forthcoming book out of context.
The Fox News article, written by Howard Kurtz and headlined "Former NY Times editor rips Trump coverage as biased," quoted a passage from Abramson's book "Merchants of Truth: The Business of News and the Fight for Facts," in which she writes, "Though [current New York Times Executive Editor Dean] Baquet said publicly he didn't want the Times to be the opposition party, his news pages were unmistakably anti-Trump. Some headlines contained raw opinion, as did some of the stories that were labeled as news analysis."
In an email interview with the Associated Press, Abramson said that Kurtz didn't quote positive things she wrote in her book about her former newspaper.
"His article is an attempt to Foxify my book, which is full of praise for The Times and The Washington Post and their coverage of Trump," Abramson said.
Kurtz defended his article to the AP, saying, "Her sometimes harsh criticism of her former paper's Trump coverage leaps off the page and is clearly the most newsworthy element in the book because of her standing as a former executive editor."
Kurtz's article was referred to in a Washington Times article Wednesday headlined "Ex-New York Times editor Jill Abramson rips paper's 'unmistakably anti-Trump' bias." On Twitter, Trump quoted that headline, and added, "Ms. Abramson is 100% correct. Horrible and totally dishonest reporting on almost everything they write. Hence the term Fake News, Enemy of the People, and Opposition Party!"
Abramson responded to Trump, tweeting, "Anyone who reads my book, Merchants of Truth, will find I revere @nytimes and praise its tough coverage of you."
Abramson also defended herself to the Guardian, saying, "Donald Trump is echoing a piece on Fox News (surprise) that distorts and takes what I wrote totally out of context. Both the NYT and [Washington Post] have had superb coverage of the corruption enveloping the Trump administration, the best investigative reporting I've seen. My book is full of praise for both papers."
The Daily Beast obtained an advance copy of Abramson's book, which reporter Maxwell Tani says "is largely positive" in its assessment of the New York Times.
"Despite assuming that her replacement Dean Baquet was the source of many complaints about her, she also credits him with strengthening the paper's coverage of the Trump administration, and sympathizes with some of the difficult situations he has faced," Tani wrote.
But she does criticize the newspaper in her book for its coverage of Hillary Clinton's 2016 presidential campaign, saying the New York Times "made bad judgment calls and blew its Clinton coverage out of proportion."
Abramson was named the newspaper's executive editor in 2011 and was fired in 2014. She is a lecturer at Harvard University and a columnist for the Guardian newspaper.
Her previous books include "Strange Justice: The Selling of Clarence Thomas," co-written with Jane Mayer, which was a finalist for the 1994 National Book Award.
"Merchants of Truth" is due for publication on Feb. 5 by Simon & Schuster.
---
Get the latest news, events and more from the Los Angeles Times Book Club, and help us get L.A. reading and talking.
You may occasionally receive promotional content from the Los Angeles Times.