Leonard Cohen's love letters to his muse, Marianne Ihlen, sell for $876,000 at auction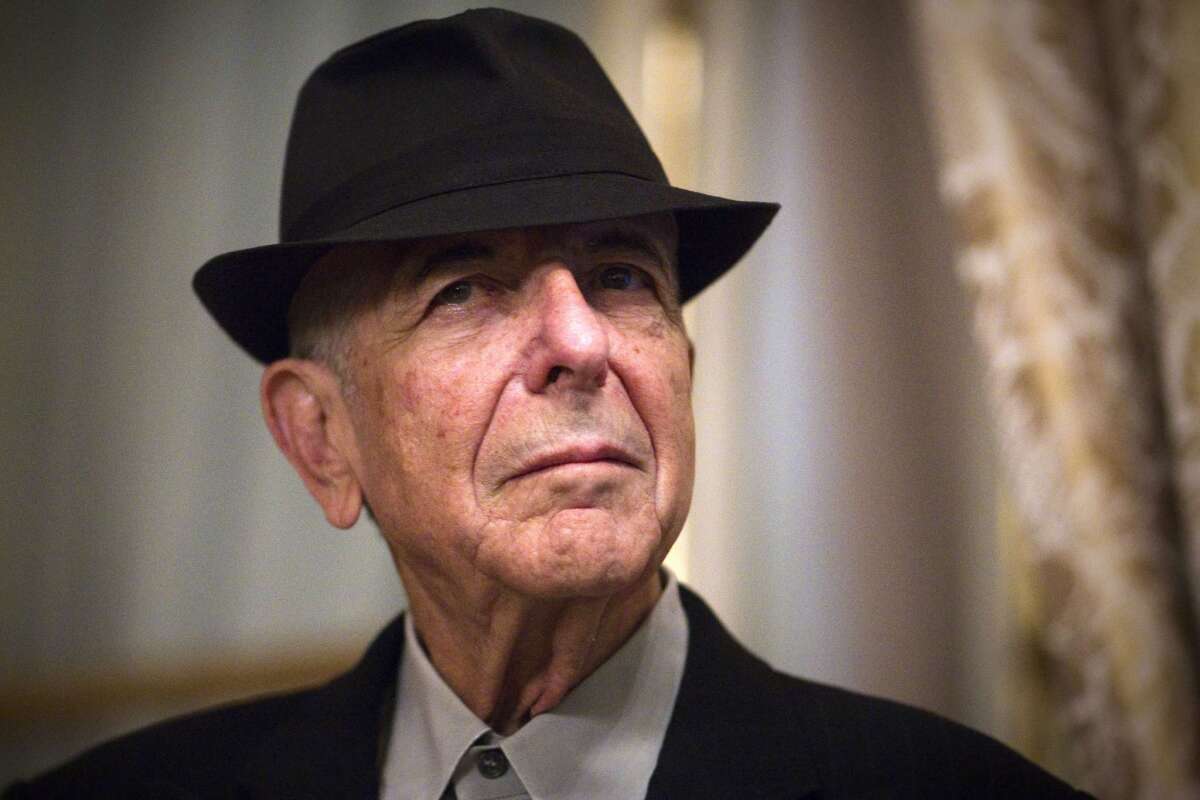 Dozens of love letters written by singer-songwriter, poet and novelist Leonard Cohen sold at auction last Thursday for a total of $876,000.
The letters were written by the Canadian literary legend to Marianne Ihlen, Cohen's girlfriend in the 1960s, and the inspiration for one of his best-known songs, "So Long, Marianne."
The lots, auctioned by Christie's, fetched more money than expected, according to Reuters. One buyer paid $56,250 for a typed 1960 letter that was originally projected to sell for $10,000 at most; in the letter, Cohen wrote, "My book was refused ... I feel free again, the way I felt before a line of mine was ever published ... I have no titles, no role. I'm alone with myself and the vast dictionaries of language."
Another letter, handwritten in 1961 and sold for $20,000, updates Ihlen on "The Favourite Game," Cohen's first novel, which he was in the midst of writing. Cohen wrote, "I will have to do a long rewriting job on the novel, and even then I'm not sure this American house will take it, although they say they have never come across a manuscript just like it."
Two years later, after his debut novel was published, Cohen wrote to Ihlen discussing the book's reception. Literary critics, Cohen wrote, have " all screamed about the wild undisciplined dirty book, so it's selling quite well ... But what made me happy were the reactions of Irving and Dudek and the other writers around: they got what I meant, and they know the book will be around for a long time."
Cohen, a prolific poet, would publish only one other novel, "Beautiful Losers," which was published to controversy and critical acclaim in 1966. In a 1964 letter to Ihlen, which sold for $10,625, Cohen referenced the book, writing: "Five people have read it at Viking, and its just a matter of the young editors trying to get it past the older editors, and a final policy decision by the president based on legal considerations — it seems that there's a good chance that the book is blasphemous."
Fetching the highest price at the auction was an Italian-made bell, dating from the 15th or 16th century, that Cohen kept on his desk for several years. The bell, which sold for $81,250, is said to be the inspiration for some of Cohen's most famous lyrics, from the song "Anthem":
Ring the bells that still can ring
Forget your perfect offering
There is a crack, a crack in everything
That's how the light gets in
The letters and bell were put on sale by Ihlen's family, Reuters reports. Ihlen died of leukemia in July 2016; Cohen died a few months later after a fall in his home.
Heather Weintraub, a books and manuscripts specialist for Christie's, said the auction house was "absolutely delighted" by the success of the auction.
"These letters are exactly the sort of thing we love to handle: they are unpublished and fresh-to-market, with compelling content and impeccable provenance," she said. "We are thrilled that this material has spoken to so many of Cohen's admirers around the world."
---
Get the latest news, events and more from the Los Angeles Times Book Club, and help us get L.A. reading and talking.
You may occasionally receive promotional content from the Los Angeles Times.