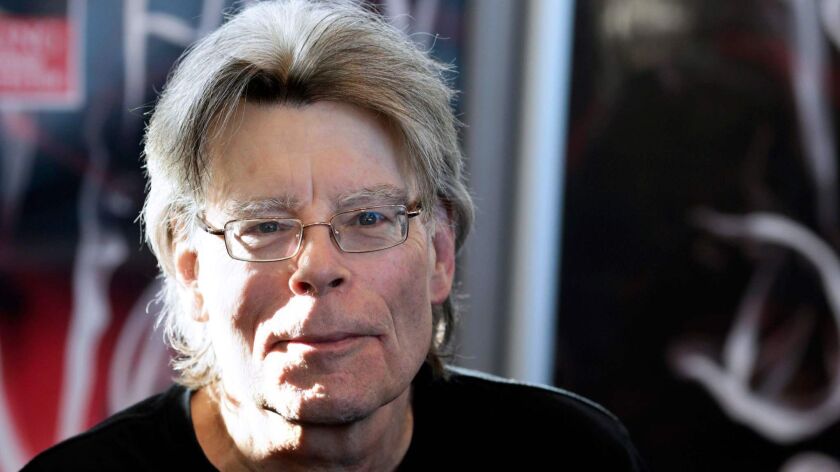 Yet another Stephen King novel is headed to the screen. Hulu is adapting King's fantasy novel "The Eyes of the Dragon" with studio Fox 21.
The pilot episode, Deadline reports, will be written by Seth Grahame-Smith, author of the novels "Pride and Prejudice and Zombies" and "Abraham Lincoln, Vampire Hunter," and producer of films including "It" and "Child's Play." Grahame-Smith will be the showrunner for the planned series.
"The Eyes of the Dragon" was originally published in 1984 by a small press created by King and was widely released in 1987. The novel, a fantasy, tells the story of a young prince, who was framed for the murder of his father, and his brother, who is in the thrall of an evil magician named Flagg. Grahame-Smith told Deadline he was excited to be working on the adaptation."The goal for this series is to feel unlike any Stephen King adaptation before, with this rich underlying source material, and the only true fantasy book he wrote that has kings and swords and princesses," he said. "We will honor the spirit of the book and the legacy."
This is the second attempt to turn "The Eyes of the Dragon" into a television show. In 2012, the network Syfy announced it was interested in adapting the novel, but the project never got off the ground.
Hulu is no stranger to adaptations of King's work. The streaming service airs the show "Castle Rock," based on King's work, and in 2016, it broadcast "11.22.63," a miniseries starring James Franco based on King's novel "11/22/63." "The Eyes of the Dragon" is the latest in a long string of King's novels to get TV or film adaptations. Last month, the cable network AMC announced it was developing "Sleeping Beauties," a novel King wrote with his son Owen King, as a television series.
Earlier in April, Apple announced that Julianne Moore would star in a limited-series adaptation of King's 2006 novel, "Lisey's Story," with King writing all the episodes and J.J. Abrams producing.
Other upcoming miniseries based on King's books include "The Outsider" on HBO, which Jason Bateman is producing, and "The Stand" on CBS All Access. Three films based on King's work are set for release this year: "It Chapter Two," starring Bill Skarsgard, Jessica Chastain and Bill Hader; "Doctor Sleep," featuring Ewan McGregor and Rebecca Ferguson; and "In the Tall Grass," based on a novella written by King and his elder son, Joe Hill. Last month, New Line announced that producer James Wan and writer Gary Dauberman were set to collaborate on a film adaptation of King's 1975 novel, "Salem's Lot."
---