Readers' Choice 2012: Shopping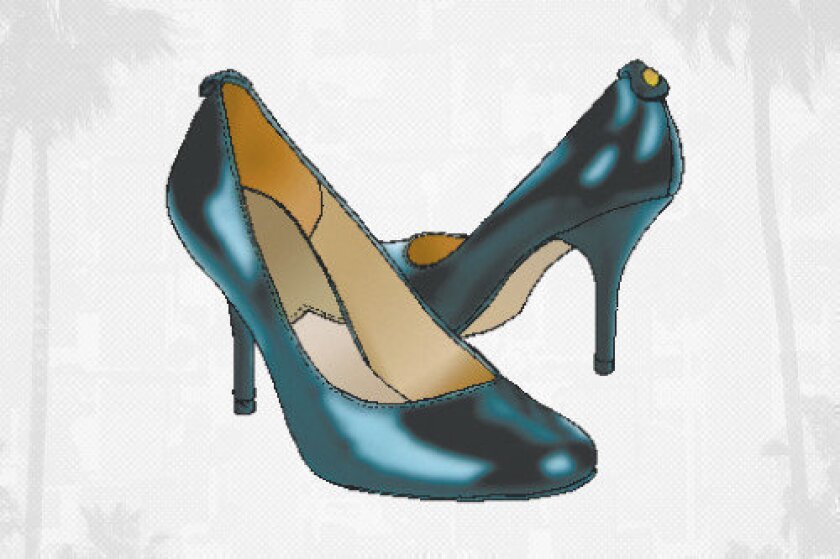 Auto Dealership
Keyes Cars (tie)
Multiple area locations
www.keyescars.com
Keyes Cars has been a fixture in the San Fernando Valley for more than 50 years, with 13 franchises selling pretty much every kind of car you can imagine. The Keyes group of dealerships has one of the largest selections of vehicles in L.A.
Longo Toyota (tie)
3534 Peck Road
El Monte, 91731
(800) 701-9067
www.longotoyota.com
Longo Toyota is a local Toyota powerhouse,
offering 2012 and 2013 model-year cars, trucks and SUVs at competitive prices. The sales staff is top-notch and genuinely knowledgeable about the vehicles they sell. They get you into the car you want, not the car they want you to want.
Rusnak Volvo (tie)
2025 E. Colorado Blvd.
Pasadena, 91107
(866) 453-5840
www.volvo.rusnakonline.com
Rusnak recognizes that people are devoted to their Volvos with uncommon enthusiasm, which is why they offer such fabulous customer service. Whether you're there to buy a new Volvo or just get yours fixed, the experience is quick, convenient and pleasant.
Bikes
Helen's Cycles
1071 Gayley Ave.
Los Angeles, 90024
(310) 208-8988
www.helenscycles.com
Helen's Cycles' flagship storefront in Santa Monica boasts a bike and accessories inventory that is virtually unlimited. Whether you're in the market for an upscale road bike or just getting your current one tuned up, the upbeat, trained professionals here will take care of you.
L.A. Central/Hollywood: I Martin
Orange County: Jax
Pasadena/San Gabriel Valley: Jones Bikes
Cameras
Samy's Camera
Multiple area locations
www.samys.com
In a metropolis built on the art of motion-picture camera magic, Samy's Camera remains one of the most cutting-edge resources in the business. Take a beginners' class in Final Cut Pro, immerse yourself in a filmmaking boot camp, or participate in manufacturer-led training with your new digital camera.
Clothing, Men's
Men's Wearhouse
Multiple area locations
www.menswearhouse.com
In just 40 years, Men's Warehouse has grown from a single Texas store (with a cigar box for a cash register — no lie) into the largest men's clothier in the United States.
Clothing, Women's
Twig & Willow
3740 E. 4th St.
Long Beach, 90814
(562) 433-8944
www.twigandwillow.com
Twig & Willow is a store filled with everything you never knew you wanted. Its collection of fashion-forward clothing also features affordable accessories from local artisans and handcrafted housewares.
Inland Empire: Kohl's
Orange County: Denim Bar
SF Valley/Foothills/Ventura: Lili Bridals
Westside: Babette
Collectibles/Comics
Long Beach Antique Market
Long Beach Veterans Stadium
4901 E. Conant St.
Long Beach, 90808
(323) 655-5703
www.longbeachantiquemarket.com
Long Beach Veterans Stadium on the third Sunday of every month is transformed into the Long Beach Antique Market, where you'll find more than 800 sellers offering, well, just about everything. The event was named as one of the top 10 flea markets in the U.S. by Good Housekeeping.
L.A. Central/Hollywood: Chicken Boy
SF Valley/Foothills/Ventura: Orphaned CDs
Computers/Electronics
Apple
Multiple area locations
www.apple.com
The brick-and-mortar Apple stores are some of the most aesthetically pleasing retail spaces in the world. So beautiful, in fact, that virtual carbon copies are popping up all over the place. We love the stores for their clever layouts and no-pressure sales environments, but we're especially fond of the resident Mac Geniuses.
Fry's Electronics
Multiple area locations
www.frys.com
Founded in Sunnyvale back 1985, Fry's was conceived as a one-stop shopping source for professionals working in the tech industry. The company continues to cater to this market, but also addresses the needs of common consumers (those of us who don't speak binary code).
Farmers Market
Hollywood Farmers' Market
6605 Hollywood Blvd., Suite 220
Los Angeles, 90028
(323) 463-3171
www.farmernet.com
The Hollywood Farmers' Market is a local favorite for good reason. Each Sunday, more than 90 farmers, 30 local artisans and 30 baked goods and prepared-food vendors gather to offer their wares to a delighted public. It's a direct-to-consumer business model that resonates with just about everybody.
Inland Empire: Claremont Farmers & Artisans Market
Pasadena/San Gabriel Valley: South Pas. Farmers Mkt.
SF Valley/Foothills/Ventura: Studio City Farmers Market
South Bay/Southeast: Torrance Farmers Market
Westside: Santa Monica Farmers Market
Grocery Store
Trader Joe's
Multiple area locations
www.traderjoes.com
If "two-buck chuck" rings a bell, you're no doubt familiar with the unique products and extraordinary values offered at Trader Joe's. Founded in Southern California, what was once a small chain of specialty cheese-and-wine shops has evolved into a national brand, with a dedicated following and a culture all its own. While low prices will send you skipping out the door, the upbeat and knowledgeable staff — not to mention the store's casual beachcomber vibe — will make you feel welcome.
Inland Empire: Stater Bros
Pasadena/San Gabriel Valley: Whole Foods
Jewelry
Twig & Willow
3740 East 4th St.
Long Beach, 90814
(562) 433-8944
www.twigandwillow.com
"Affordable" and "handcrafted" are two words you don't often hear used together in Los Angeles, but at Twig & Willow they're practically inseparable. The store has been embraced by shoppers all over the Southland for its "comfy-chic" approach to fashion. Jewelry here runs the gamut, from gorgeously restrained chandelier earrings to bracelets delicately beaded with stone. Just try to leave here without buying something.
L.A. Central/Hollywood: MUSH Inc.
Inland Empire: Jared
Orange County: Kokopelli gallery
Westside: Tiffany & Co.
Mall/Shopping Destination/Dept. Store
Fashion Island
401 Newport Center Drive
Newport Beach, 92660
(949) 721-2000
www.shopfashionisland.com
With a spectacular coastal location overlooking the Pacific Ocean, Fashion Island is Orange County's favorite shopping destination. Its blend of eateries and retailers is second to none, with a vast array of fine and al fresco dining options set among luxury, designer and fashion specialty boutiques (including Neiman Marcus, Nordstrom, Bloomingdale's and Macy's). But the view — oh, the view! It's kind of like a vacation and shopping all rolled into one.
Inland Empire: Victoria Gardens
L.A. Central/Hollywood: The Grove
Pasadena/San Gabriel Valley: Westfield Arcadia Shopping Mall
SF Valley/Foothills/Ventura: Westfield Topanga Plaza Shopping Center
Westside: Westfield Century City Shopping Mall
Pet Store
Centinela Feed & Pet Supplies
Multiple area locations
www.centinelafeed.com
Well here's a weird story. In 1926, a circus impresario named Al Barnes decided to create his own city in the midst of Los Angeles. It didn't last, but the building he chose as his city hall did. It would later become the location of the very first Centinela Feed & Pet store. Today, this Southland chain offers everything your pet could ever need. But don't come here looking to buy a dog or cat. Centinela believes that adoption is the best route to pet (and owner) happiness.
L.A. Central/Hollywood: Urban Pet
Orange County: PetSmart
SF Valley/Foothills/Ventura: Petco
Shoes
Nordstrom
Multiple area locations
shop.nordstrom.com
Founded in 1901, Nordstrom (in case you didn't know) is one of the nation's leading fashion specialty stores, with 231 stores spread out across the United States. It's no surprise then that the shoe is selection is out of this world. From Aldo to UGG, Coach to Burberry, Nordstrom is as dedicated to fit as it is to fashion. We love the fact that there are also always plenty of sales people on hand. Our feet deserve it.
Multiple locations: Aldo (men's shoes)
Multiple locations: DSW (women's shoes)
Sporting Goods
Big 5
Multiple area locations
www.big5sportinggoods.com
Big 5 is big, indeed. Loaded with 11,000 square feet of quality athletic equipment and apparel ranging from camping and outdoor supplies to snowboarding and in-line skating gear, Big 5 is the place to go for individual and team sports needs. With its league loyalty and discount programs, teams can earn rebates on purchases, save with exclusive offers and buy in bulk for added savings.
Inland Empire: Sport Chalet
South Bay/Southeast: Sports Authority
---