Ford is recalling 350,000 trucks and SUVs that might move when gear shift is in 'park'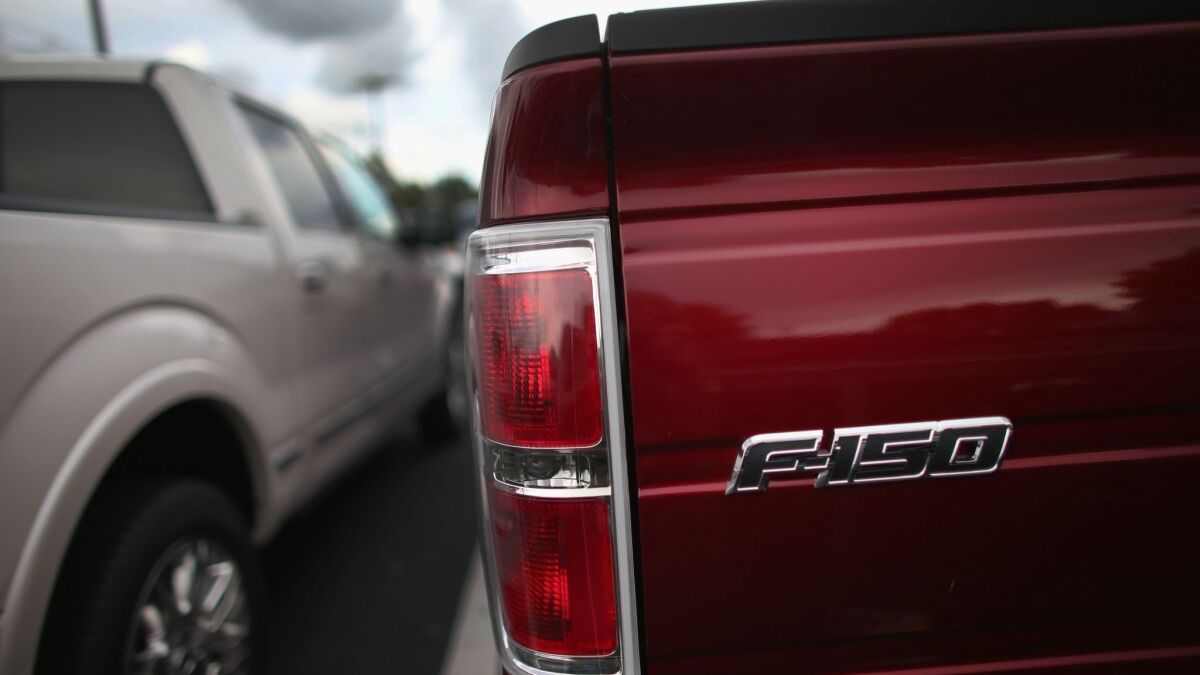 Ford Motor Co. issued a safety recall Friday for about 350,000 trucks and SUVs in North America that could still be in gear when turned off.
The recall applies to certain Ford F-150 trucks and Ford Expedition SUVs with 10-speed automatic transmissions, as well as certain Ford F-650 and F-750 trucks with six-speed automatic transmissions, all from the 2018 model year.
The issue lies with a clip that locks the gear shift cable to the transmission, Ford said. It said that in some vehicles that clip might not be fully seated, and that over time a partially seated clip or a clip that becomes dislodged might allow the transmission to be in a different gear than the gear selected by the driver.
That means the driver could move the gear shift to "park" and take out the ignition key — without the vehicle's transmission gear being in park. When the driver's door opened, the vehicle would not display a warning message or chime indicating the vehicle is not parked. If the driver didn't use the parking brake, the vehicle could move, increasing the risk of injury or crash.
Ford said it knows of one reported accident and injury related to the issue.
When drivers take their recalled vehicles to a Ford dealer, the dealer is to inspect whether the shift cable locking clip was properly installed and, if necessary, fix it. Drivers will not have to pay for the inspection or repair.
The recall involves about 347,425 vehicles in North America, with 292,909 in the United States and federalized territories, 51,742 in Canada and 2,774 in Mexico.
Also on Friday, Ford issued a safety recall for 161 vehicles in North America that could be missing a roll pin that attaches the park pawl rod guide cup to the transmission case. That could, with repeated use, result in the vehicle not being in park, even though the driver has placed it in park.
In mid-March, Ford issued a recall for 1.4 million of its cars in North America, saying that because of issues with the steering wheel bolts, the steering wheel could detach.
Twitter: @jaclyncosgrove