L.A. Auto Show 2017: Hackathon takes on familiar problem — commuting in L.A.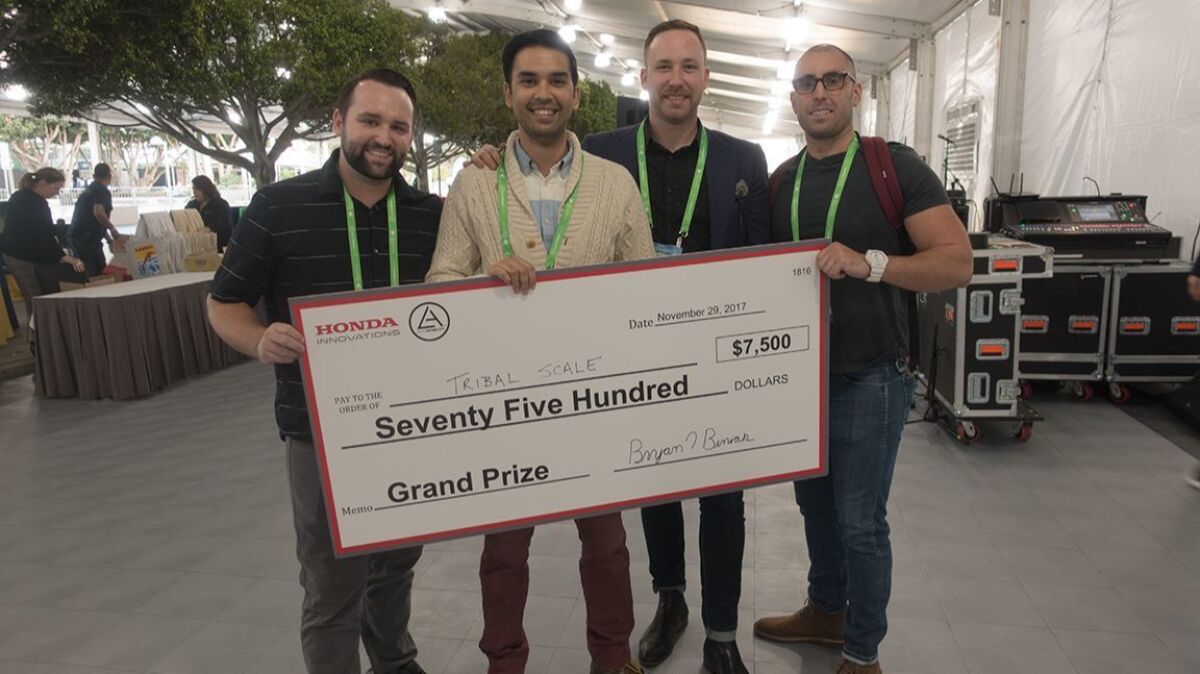 A group of Irvine software developers took first place after a 24-hour hackathon, impressing judges with a mobile app that shortens the time it takes for first responders to reach people after an automotive emergency.
TribalScale, a Toronto company with an office in Irvine, beat out 16 other teams for the top prize at the event, which took place during AutoMobility LA, the run-up to the L.A. Auto Show. The goal was to figure out solutions to Los Angeles' urban mobility issues.
The teams convened Monday morning in a small room at the L.A. Convention Center and worked through the night, steadily drinking caffeine while furiously typing on their laptops.
Honda R&D Innovations sponsored the event, the first time Automobility LA has held a hackathon. The company partnered with the Los Angeles Department of Transportation to provide data that teams used to address transportation issues facing drivers and pedestrians in the city.
"We really see collaboration between cities and the auto industry playing a big role in the future," said John Moon, managing director of strategic partnerships at Honda Innovations.
Participants included students, professionals and employees of the city of Los Angeles. Some teams had extensive backgrounds working with public data, while others were less experienced.
Despite having gone more than 24 hours without sleep by Tuesday, the energy was still high.
Five judges chose the winning team, which received $7,500.
"The key to it for us was the data. The city of L.A. has a ton of data, and one of the most important initiatives that they could take on is to open up that data for anyone to use," TribalScale team member Ardy Rahman said.
The second-place team was awarded $2,500 and the third-place team, $1,000.
---