China auto sales up 13% in April as consumer market expands inland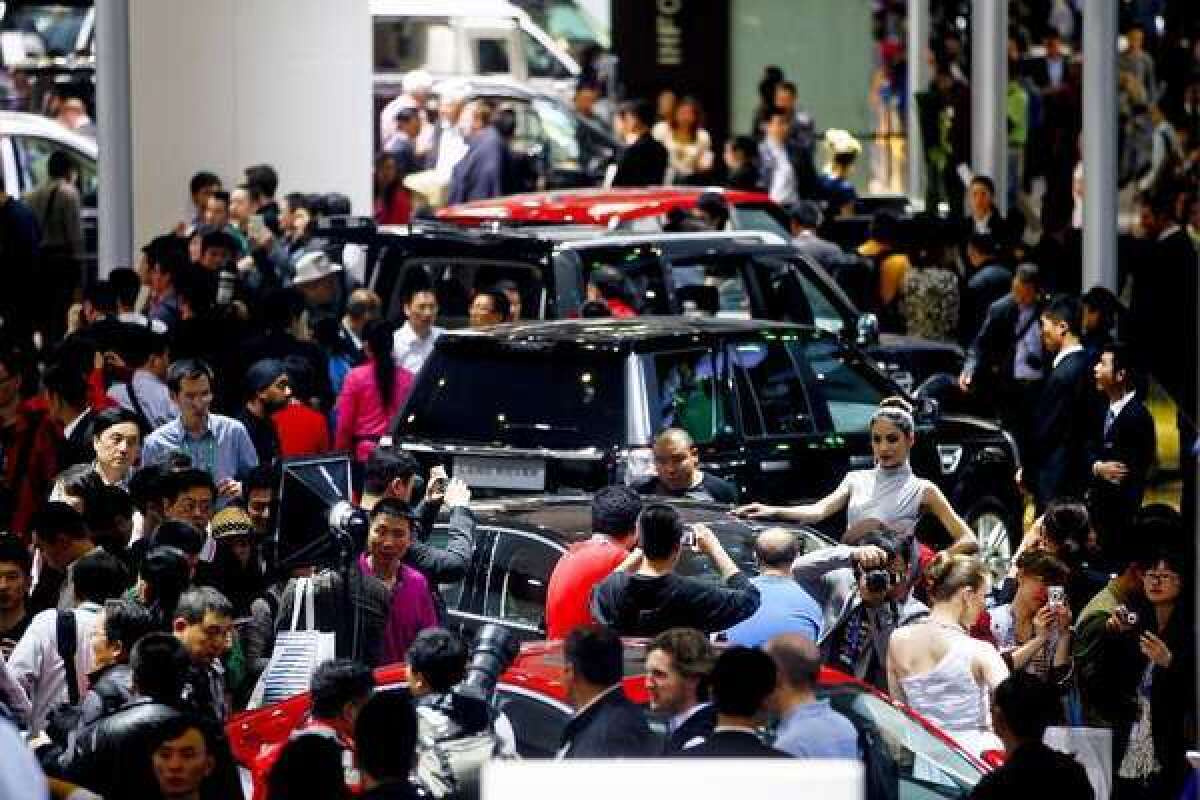 China's consumer auto buying, once largely confined to more affluent coastal areas, has begun to spread to inland areas, helping boost April sales in the world's largest market by 13%, experts said.
Chinese consumers bought 1.4 million cars in April, according to the China Assn. of Automobile Manufacturers.
Last year, the Chinese auto sales market grew to 19.5 million, compared to about 14.5 million in the U.S., the world's second largest market.
U.S. auto sales are expected to reached 15.1 million to 15.2 million this year, said Jack Nerad, executive editorial director at Kelley Blue Book.
By comparison, expected growth in the Chinese market makes that country "almost a green field market where there is just a huge upside," Nerad said.
"It's a country with more than 1.3 billion people, most of whom still haven't owned a car," Nerad added.
Michael Robinet, director of global production forecasts for IHS Automotive Consulting, was one of the experts who made the point about China's auto buying market expanding to inland areas of the country.
The Big Three U.S. automakers, Robinet said, are working hard to capitalize on the rapidly expanding market, where sales are expected to top 30 million units by the end of the decade.
"GM continues to be the leader in China, but Ford is making a concerted effort to improve," Robinet said. "Chrysler is still a small player but hoping to make inroads with its Jeep brand."
In April, GM sales in China improved by more than 15% to 261,870 vehicles, compared to the same month a year earlier.
Earlier this week, GM announced it would build a $1.3-billion Cadillac manufacturing plant outside Shanghai.
Ford Motor Co.'s China sales jumped 37% to more than 75,000 vehicles.
ALSO:
The value of vintage SUV are on the rise
Tesla Model S ties Consumer Reports highest rating ever
Record fuel exports mean U.S. summer gasoline prices won't be much lower
---