Elon Musk reinvests in Tesla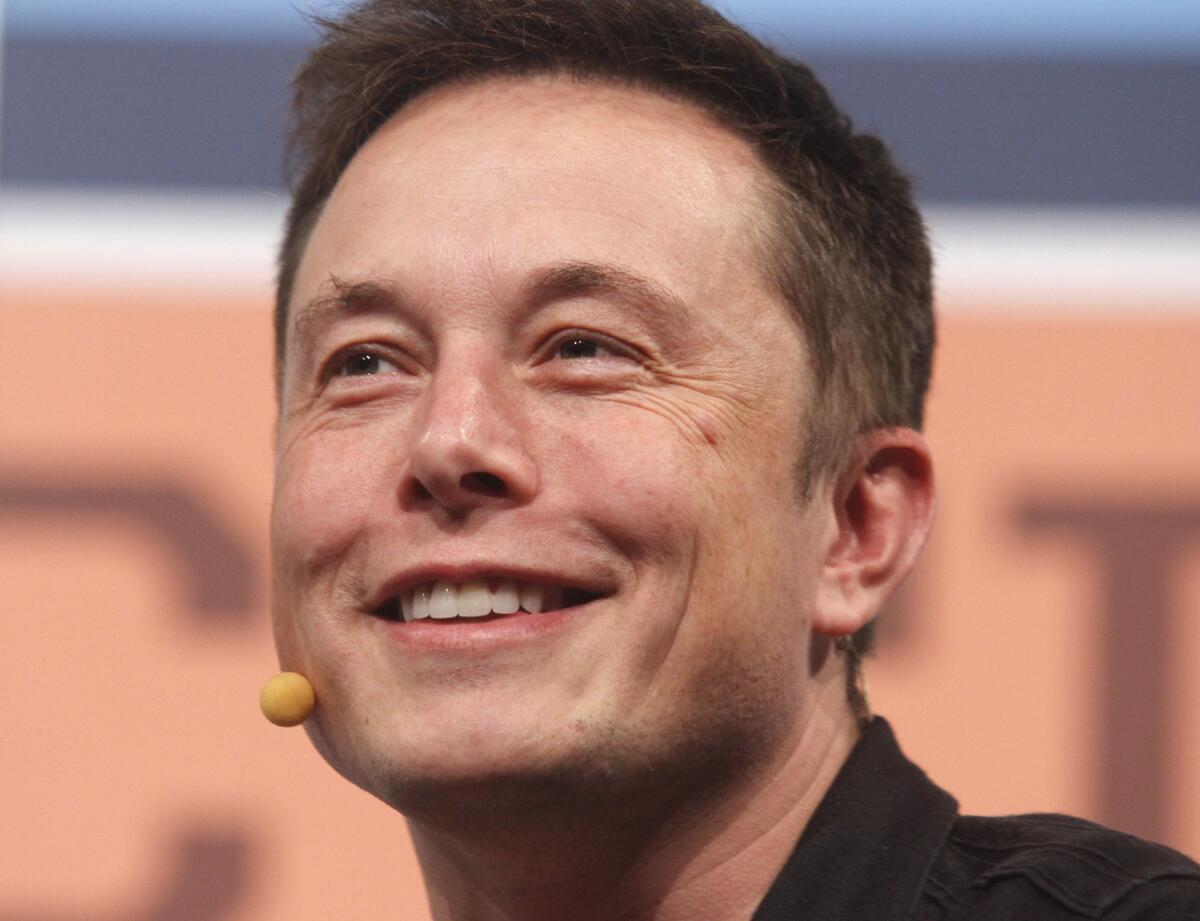 Tesla Motors CEO Elon Musk has converted 532,000 stock options into stock, the company said late Friday.
A company spokesperson said Musk had exercised the stock options, said to have been valued at about $7 a share, into shares that currently trade at $192.
"This week Elon increased his investment in Tesla," the company said. "He exercised and held 532,000 stock options, which is approximately $100 million in current value."
The company made the announcement after the market closed Friday. Tesla will report fourth-quarter earnings Feb. 10.
Musk reportedly owns 29 million shares in the Palo Alto electric car company, or about 22%.
The company said Musk paid "more than $50 million" in taxes to exercise the options, and stressed that he "did not sell any shares."
The timing is good. While the automotive world and many Tesla pre-paid customers await delivery of the company's highly anticipated Model X gull wing SUV, and any news about production on the even more highly anticipated Model 3 $35,000 sedan, Tesla stock has fallen $50 a share since hitting a high of more than $240 in late December.
Twitter: @misterfleming
ALSO
What scientists say about Elon Musk's idea to nuke Mars
Tesla delivers more cars than ever before, but its stock price dives
Musk blames glitches on early Model S cars; one report says Tesla reliability improves