Review: Harley-Davidson's new Ultra Limited is beating with a brand-new heart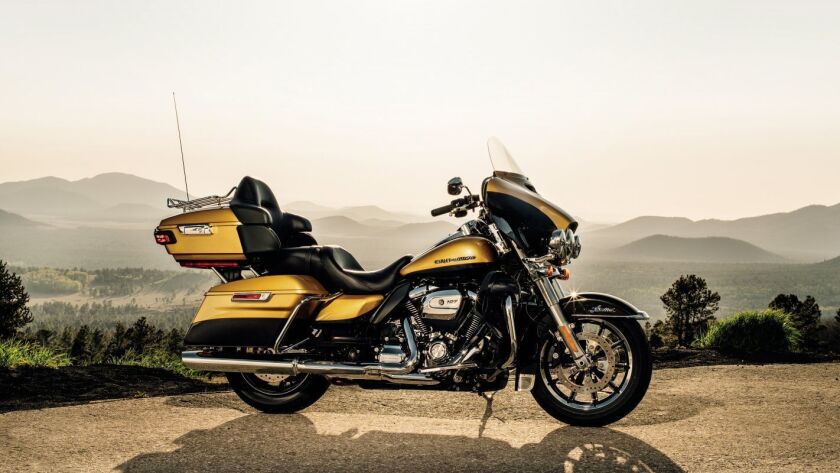 Harley-Davidson isn't called the Motor Company for nothing. The venerable American motorcycle maker, the nation's dominant brand, builds some of the best power plants on the planet.
Indeed, the company's motors are so good that fans may overlook the fact that their motorcycles don't always measure up. Harleys can feel hot, heavy and hard to handle — as well as more expensive, less dependable and more difficult to ride than comparable bikes from competitive brands.
The 2017 Ultra Limited, Harley's flagship touring bike, may quiet a few critics. It features the new Milwaukee-Eight — Harley's first entirely new engine in 18 years — and the Milwaukee-Eight is a winner.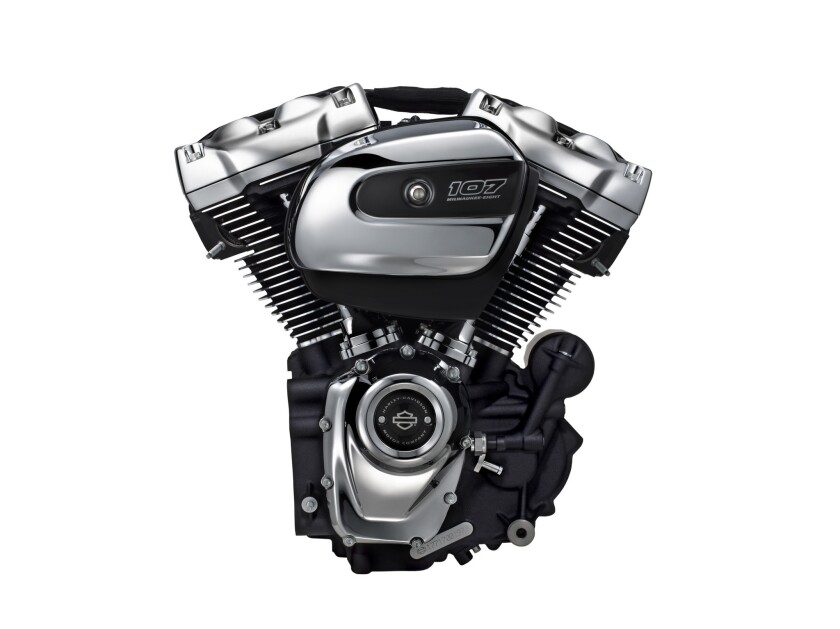 Harley-Davidson sells more motorcycles in the U.S. than any other brand — more than half of all large motorcycles sold in America each year are Harleys — but its hold on U.S. market share has been sliding as big bikes from Honda, Yamaha, Indian, Victory and Triumph have grown in popularity.
Harley management, keen to prop up sales, has made a concerted effort to ask buyers what they want, and to deliver it.
With the Milwaukee-Eight, Harley engineers were attempting to increase power, reduce heat and limit vibration while maintaining fuel efficiency and emissions compliance.
The result is a 107-cubic-inch twin-cylinder engine, with four valves per cylinder (double the previous generation, and hence "Eight" in the name) and a new liquid-cooling system that uses both oil and water to manage engine heat.
Harley doesn't release horsepower numbers — though independent reports say the new engine makes 73.5 horsepower — but puts the new engine's torque at 113 pound feet. That's an improvement over the 105 pound feet on previous models. The company calls the Milwaukee-Eight, which also comes in a 114-cubic-inch version on the CVO Limiteds and CVO Street Glides, "the most powerful, coolest-running motors we've ever built." And horsepower and torque can be built bigger too, with the company's "Screamin' Eagle" after-market performance kits.
The improvements are palpable. Over a weeklong test of the Ultra Limited, I was impressed. Power comes on very low in the rev range, smoothly accelerating from dead stop, then rises nicely to redline.
The idle has dropped — the result of software that kills the rear half of the V-twin engine when it's not needed — so the low-end torque feels even more impressive.
It's also cooler, partly because the exhaust pipes have been tucked farther away from the rider's legs, and partly because the catalytic converter has been moved. There's considerably less engine heat at idle — like, stuck in traffic, or at a stoplight, where you really notice it — and on the fly. Vibration in the handlebars and foot pegs has been cut, too. It's an all-around smoother ride.
On the freeway, liberated from the city, the Ultra Limited begins to fulfill the Harley-Davidson promise. Built for the open road, the bike roars up to speed and then settles into a righteous rhythm. There's so much available horsepower that I didn't even use the fifth and sixth gears until I left civilization behind. Comfortable cruising at 80 mph, in fourth gear, felt like riding at half that speed.
Harley also made improvements to suspension and braking. I was more aware of the latter than the former. The stopping power was good — all the more so, now that ABS is standard — and smooth in application.
But, it's still a Harley. The bigger, more efficient engine changes the power-to-weight ratio, but it doesn't change the weight. This is a massive machine — more than 8 feet long, and weighing 908 pounds, fueled, before you and your riding partner hop on and start filling up those huge side and top bags. Though it has a saddle height of 29 inches — and the Ultra Limited Low model sits 2 inches lower — the Ultra Limited is one big ole bike.
So, being a Harley, it has a clutch pull that feels unnecessarily stiff. The suspension is similarly unsubtle — adjustable, but even when softened, it is likely to deliver spine-crushing jolts over potholes and other pavement irregularities.
The top storage compartment, which doubles as a backrest for the passenger, is big enough to hold two full-face helmets. Harley claims a total of 4.7 cubic feet of storage overall. But unlike the luggage on similar bikes, the side and top cases lock individually, each one needing to be keyed separately each time they're used.
There's a price for all this new power, but it's not much. The base MSRP for the Ultra Limited is $26,999, up slightly from $26,399 for last year's model. That puts the Milwaukee-Eight-powered Ultra at almost the top of the Harley price list.
The Harley engineers and executives struggle with a unique problem: how to keep up with technology while preserving heritage. Several have told me about the pushback they got from loyal owners when they first introduced an electric start button, fuel injection and ABS brakes.
I don't think they'll get too much resistance this time around. The Milwaukee-Eight motor is worthy of the Motor Company legacy.
Twitter: @misterfleming
ALSO
Lucid takes the wraps off its electric luxe-mobile
The Bolt EV, Chevy's affordable and long-range electric car, arrives at dealerships
Uber offers self-driving car rides in San Francisco — and California threatens legal action
---