U.S. regulators plan car-to-car communications to prevent accidents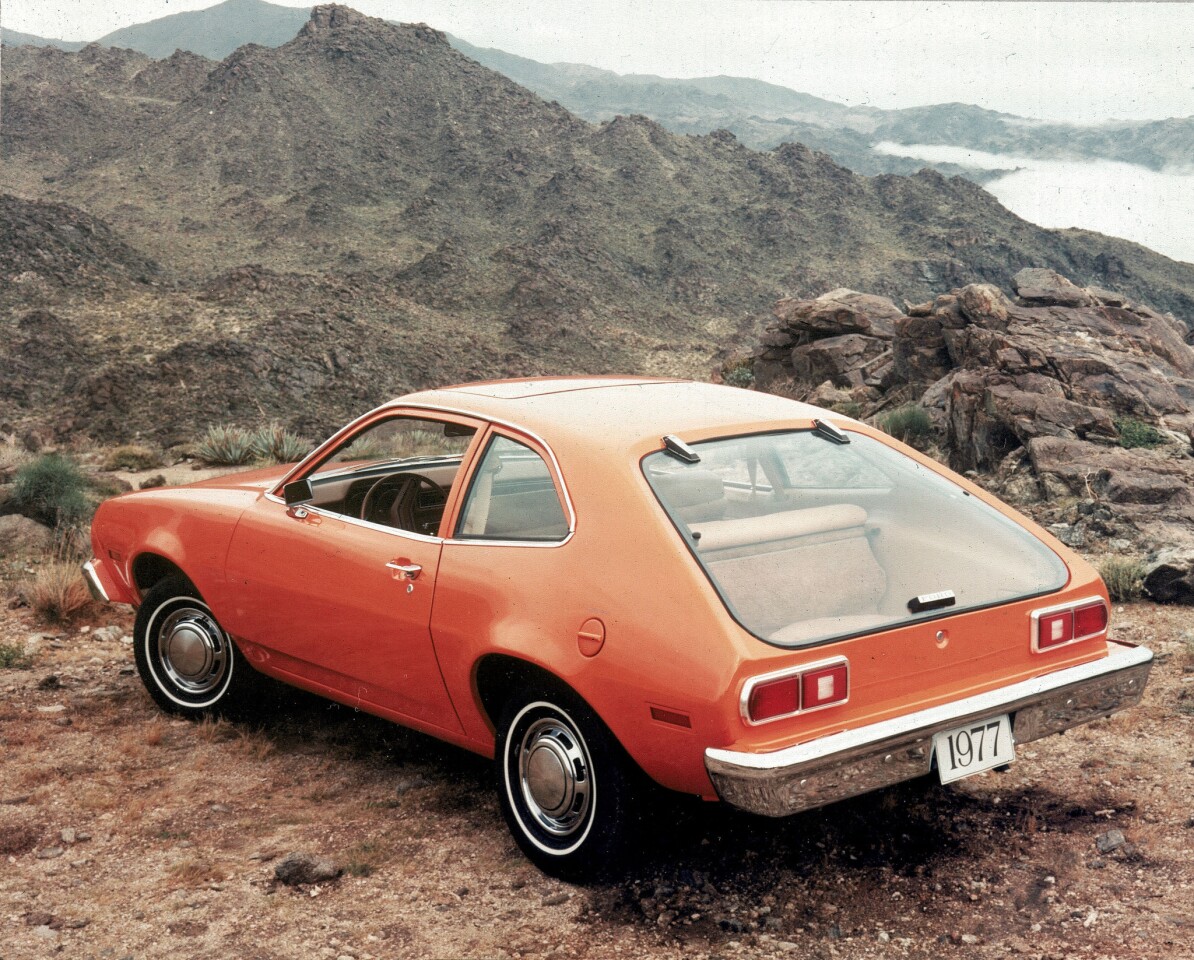 With a $2,000 base price, the subcompact Pinto lacked protection for its rear-mounted fuel tank. It earned a reputation as a fire-prone death trap and Ford paid out millions in judgments.
(Associated Press / ASSOCIATED PRESS)
Chevy's first V-8 could only manage 36 horsepower -- less than the brand's four-cylinder engine. GM killed it after 1918, and the next Chevy V-8 came a full 37 years later.
(General Motors)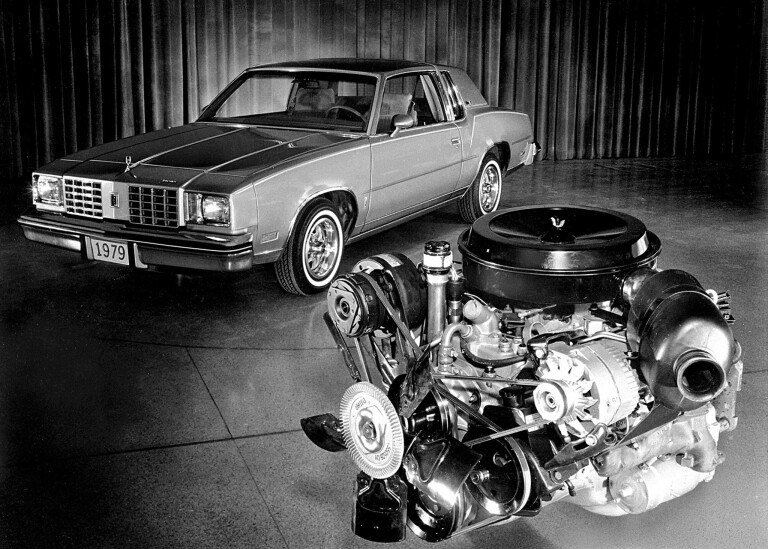 As bad as the 5.7-liter Olds diesel V-8 was, the 4.3-liter version was worse. Sold only in the '79 Cutlass, the 4.3 diesel made 90 hp before shattering into shrapnel.
(General Motors)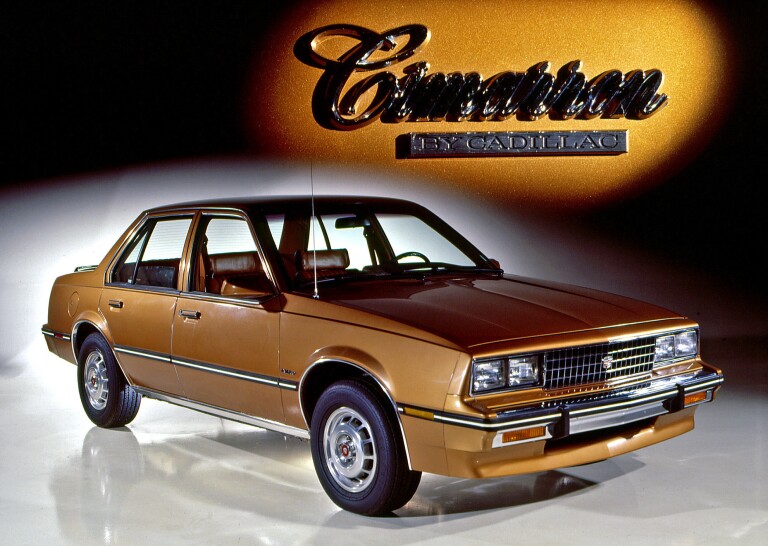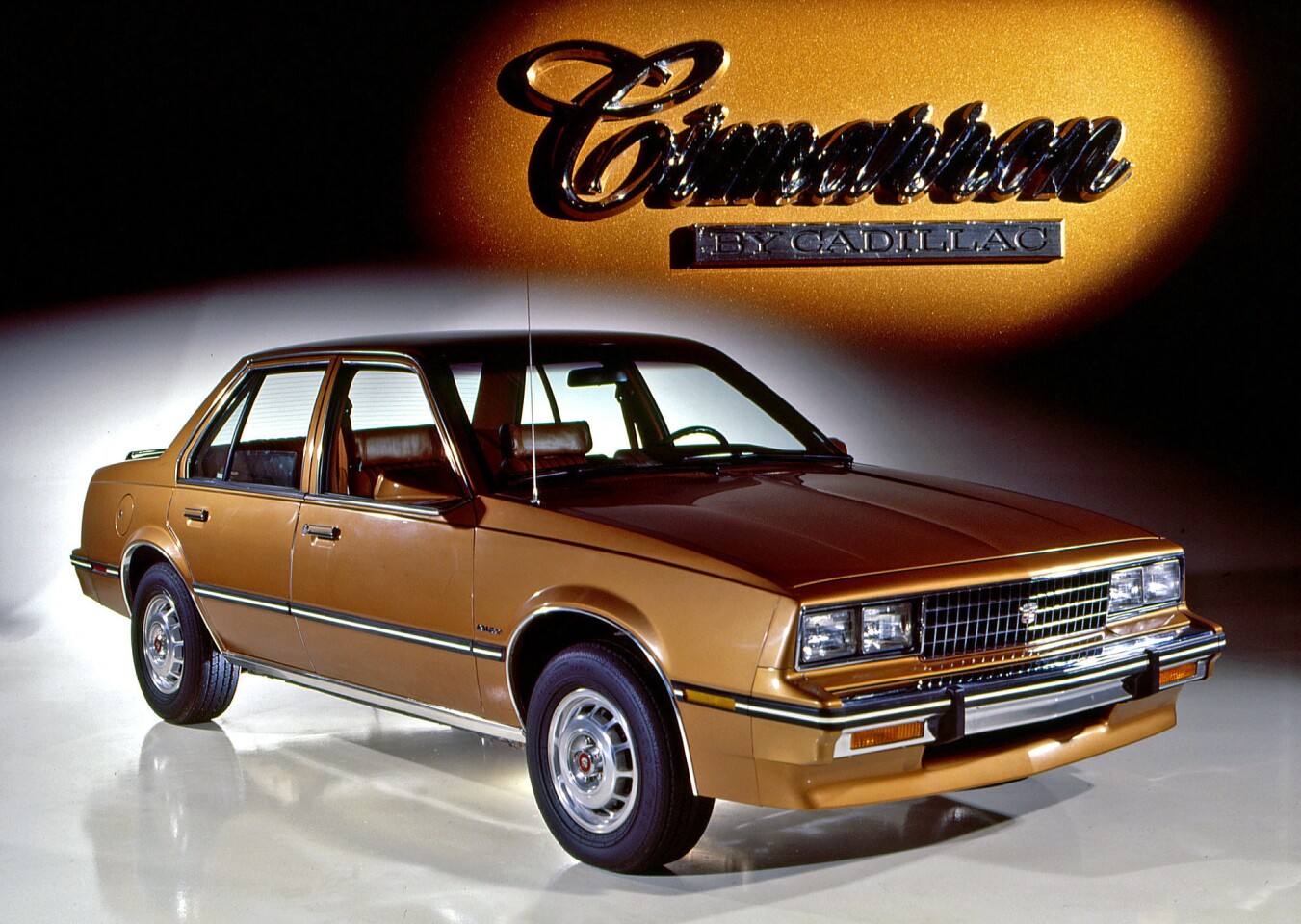 Shameful, cynical attempt to compete against BMW with a redecorated version of the front-drive, four-cylinder Chevrolet Cavalier. A self-inflicted wound that nearly killed Cadillac.
(General Motors)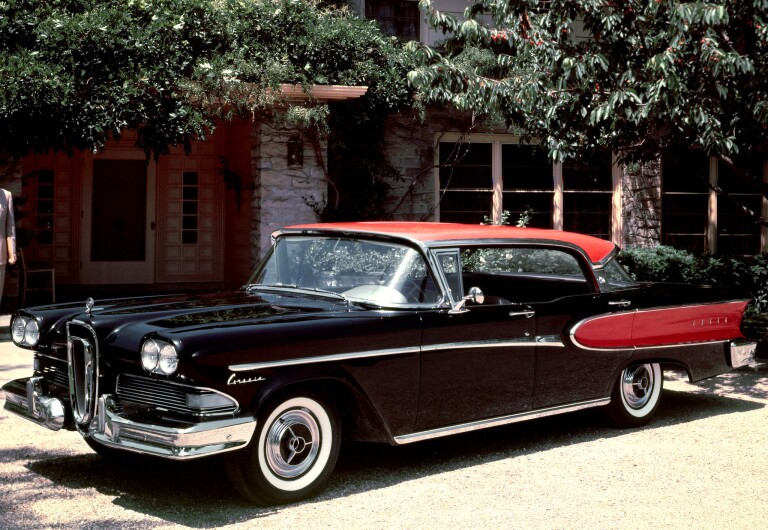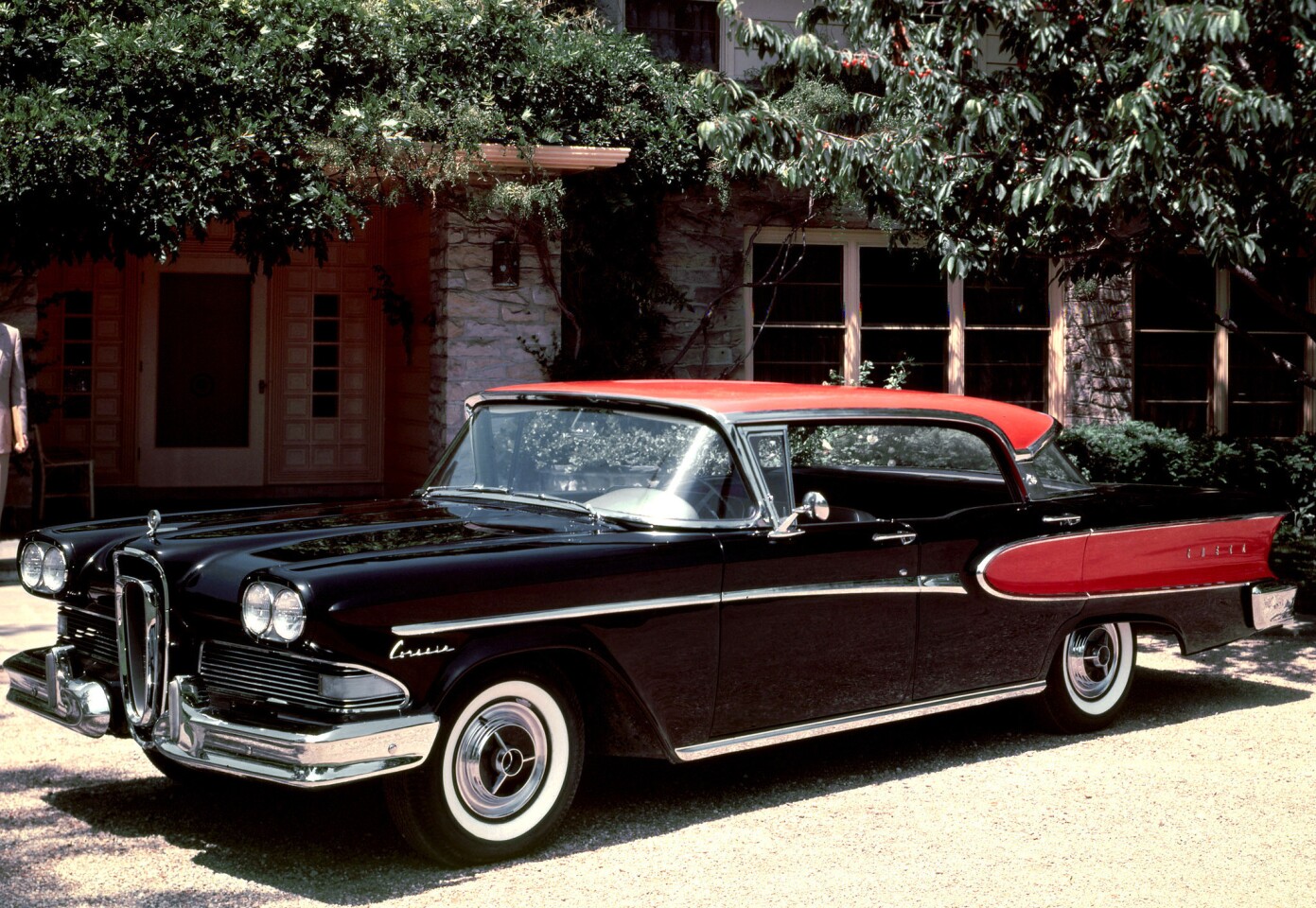 Ford went hunting for a market niche that wasn't there with a redecorated Mercury that had been beaten with an ugly stick. The legendary flop of all automotive flops.
(Ford Motor Co.)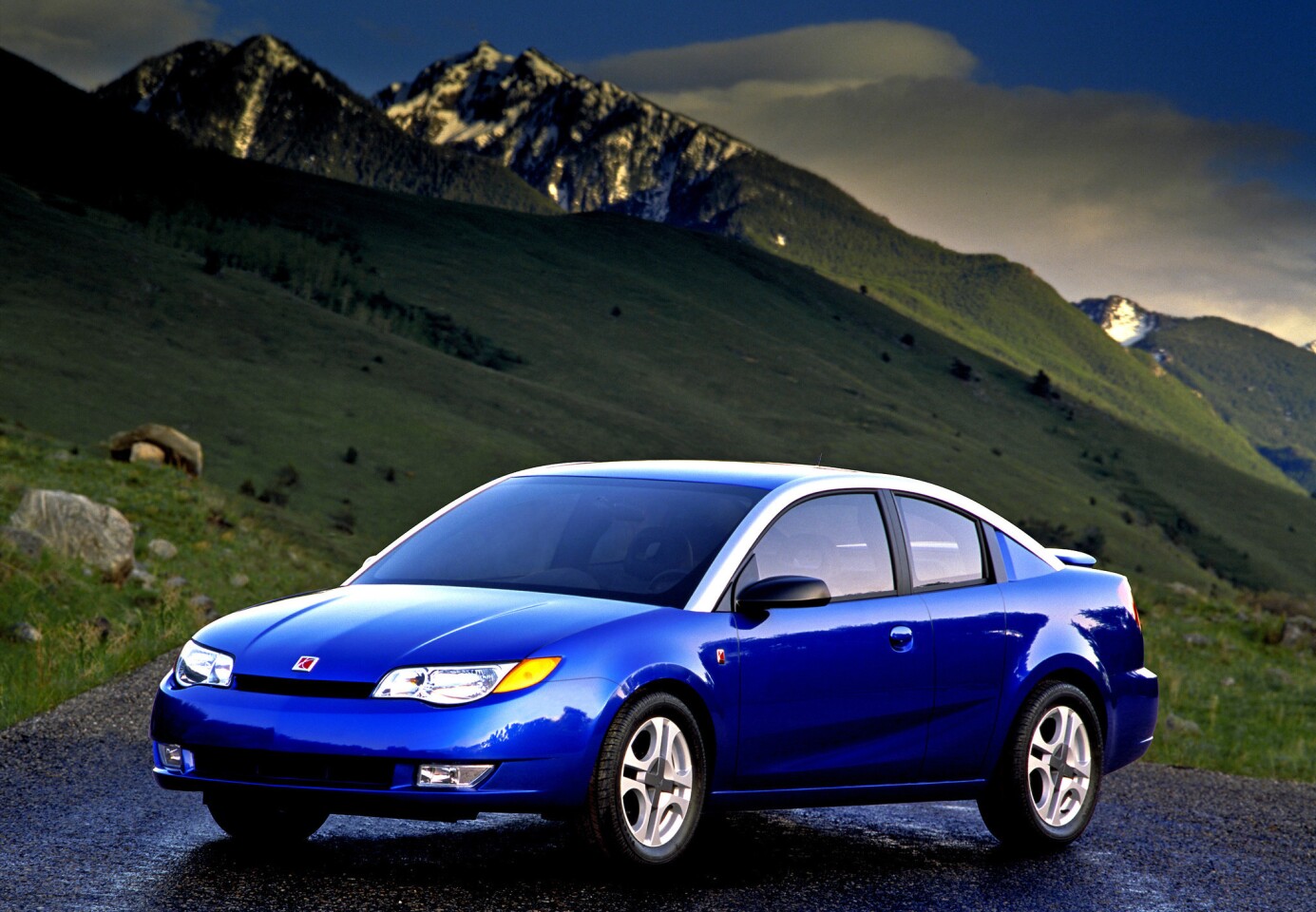 An engine that couldn't hold oil, in a car built with contempt for its buyers. It's the car that invited Americans to buy Toyotas and Hondas. However, it did make a good Pro Stock racer.
(General Motors)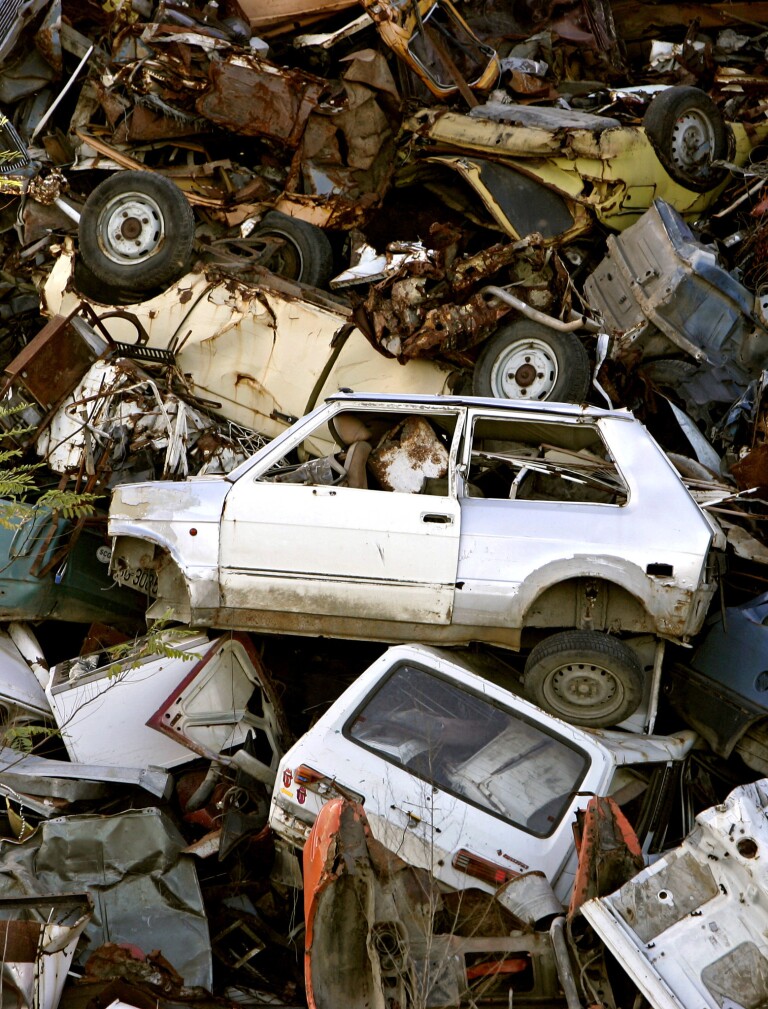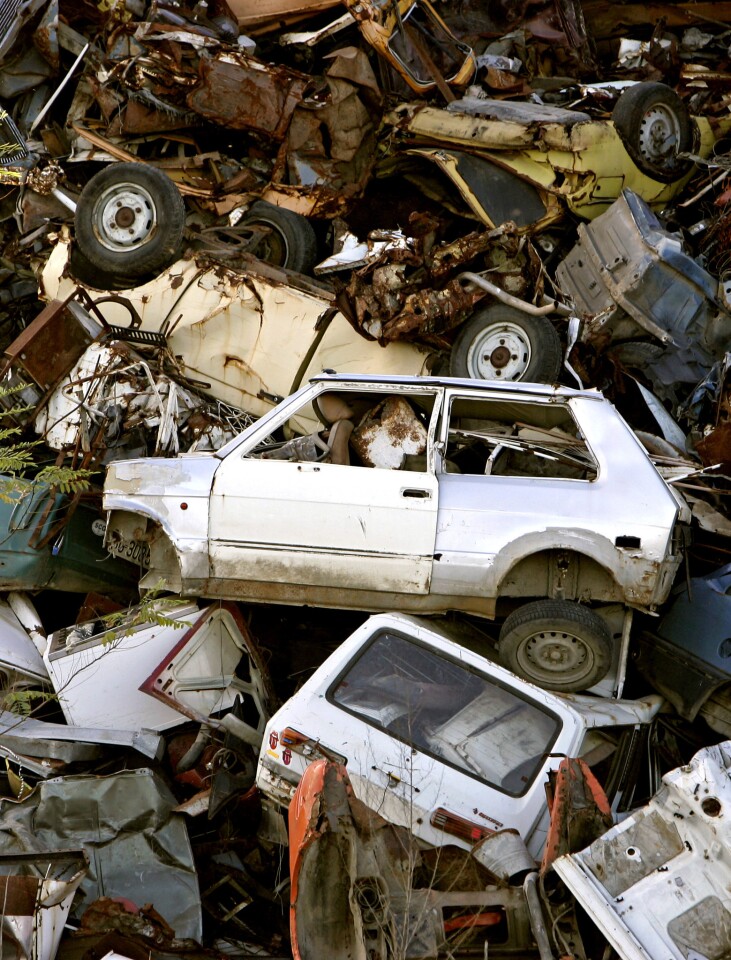 A Serbian-made version of the Fiat 127 that people thought couldn't possibly be as awful as its low price suggested. But it was!
(Darko Vojinovic / Associated Press)
Built upon the spindly bones of the Pinto, this shrunken, malformed pony was instantly appalling to Mustang lovers. And, unfortunately, hugely popular with buyers stuck with serial fuel crises.
(Ford Motor Co.)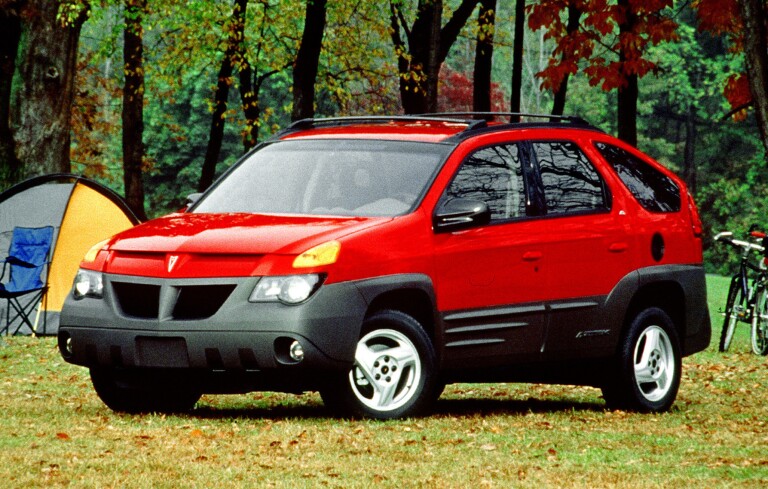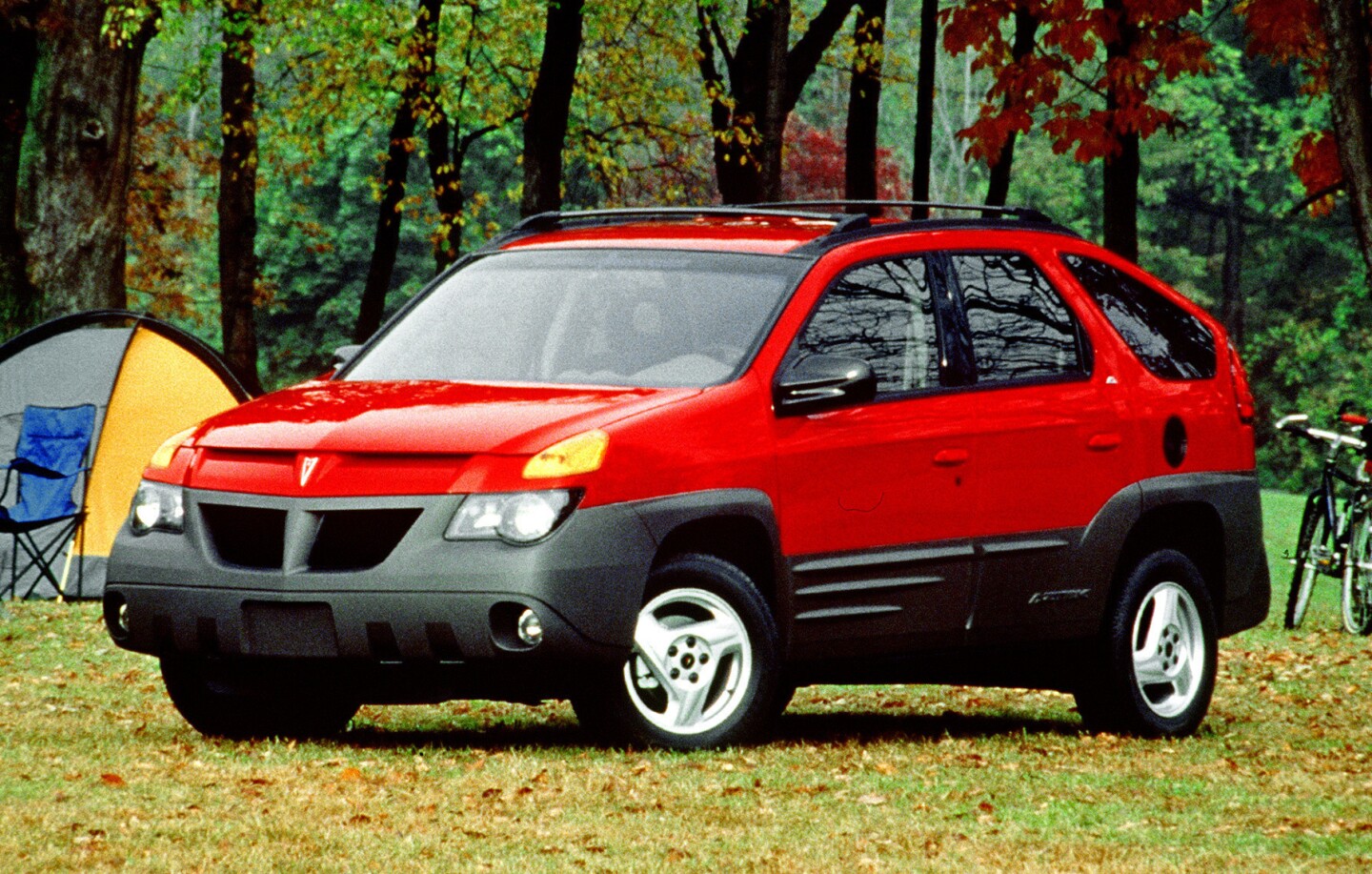 Drive one and you quickly realize that the Aztek's exterior design is its best feature. It's the very worst car of all time because it's the only car on the list to kill an 84-year-old car company. It's undeniable that the Aztek's utter hideousness drove the biggest and last nails into Pontiac's heavily side-clad, plastic coffin.
(General Motors)
The Department of Transportation will push the development of a short-range radio system aimed at stopping crashes by allowing cars to exchange basic facts about speed and direction to other vehicles as fast at 10 times a second.
Called vehicle-to-vehicle communications, such a system would give vehicles the ability to warn drivers of potential dangers as far as 300 yards away.
The technology could be linked to safety systems already in some vehicles that automatically trigger the brakes or make steering adjustments to stop collisions.
"This is just the beginning of a revolution in roadway safety," U.S. Transportation Secretary Anthony Foxx said Monday.
"I don't think you can understate the significance of having vehicles that are smart enough to recognize that an accident is about to happen and can step in to stop it," Foxx said.
The agency's National Highway Traffic Safety Administration plans to institute the rules for installing such systems in vehicles before the end of the Obama administration, Foxx said.
The government will establish the rules and standards for such a system and make sure that a segment of the radio spectrum is free for cars to use. Automakers will build the communications systems, GPS sensor and software into the vehicles.
Foxx characterized the decision as a watershed event that eventually could prevent as much as 80% of the more than 30,000 traffic fatalities that occur in the U.S. annually.
Where federal regulation previously has focused on improving the structure of vehicles to allow the occupants to survive crashes, this represents a shift in direction to institute technology that avoids collisions, he said.
The Transportation Department did not provide any cost estimates.
"The safety benefits here will clearly outweigh any concerns about cost," Foxx said.
The agency is signaling its intentions now because it wants car companies to know there will be a communications standard that all autos will have to adhere to, said Adrian Lund, president of the Insurance Institute for Highway Safety.
Moreover, it wants the Federal Communications Commission to protect the bandwidth and understand any safety implications of allowing others to use portions of the same radio spectrum, he said.
"The potential safety benefits are quite clear," said Adrian Lund, president of the Insurance Institute for Highway Safety. "The chief advantage is that this technology always pays attention, unlike drivers."
Such a system will provide a 360-degree view of what's happening in the vehicles' vicinity.
"It can see around a truck and can detect who is about to run a red light," Lund said.
But with safety regulators just starting on the rules now, it will be years before drivers benefit, he said.
"The timeline for the safety benefits is unfortunately long because you need to have a lot of vehicles broadcasting their speed and direction before this is going to be useful," Lund said. "If only 1% of the cars have this technology then you are not going to be warned about most of the threats on the road."
Automakers are already working on such systems.
"Honda is working on a variety of vehicle to vehicle, vehicle to infrastructure and vehicle to pedestrian technologies, and we're pretty deep into testing in Japan in conjunction with local governments there," said Chris Martin, a Honda spokesman.
The automaker believes the technology could extend to all road users, making most basic forms of transportation safer.
NHTSA officials called the technology "foundational" and said it could be used in conjunction with cellphones or other signals to protect pedestrians and cyclists.
NHTSA's plan is based on research from an experiment with the University of Michigan Transportation Research Institute using about 3,000 vehicles already sharing information about their speed and location in Ann Arbor, Mich.
Analysts said the NHTSA announcement Monday is an important step forward for automotive technology.
"I am just hoping that it will not be 'watered down' over the next few weeks regarding timing and scope," said Thilo Koslowski, an analyst at Gartner Inc.
However, Koslowski said he was "disappointed" that transportation officials are pitching the system only as a method of alerting drivers to potential dangers rather than proposing that it be tied into active safety systems that trigger the car to intervene with braking and steering to avoid a collision.
Developing one standard so that all vehicles speak the same language is key to developing such a safety system, said Jeremy Anwyl, an automotive industry consultant with Marketec Systems.
"Just as we can all use email today across platforms and providers because standards exist for how emails are formatted and transmitted," Anwyl said, "we need standards for vehicle-to-vehicle communication — no matter which manufacturer built the vehicle."
NHTSA plays a key role in accelerating the development and adoption of such standards. For example, an automaker using NHTSA's standards, even if not legally mandated, will allow a manufacturer a "safe harbor" in the event of an accident, Anwyl said.
Already active safety features such as collision warnings with automatic braking are in high demand by today's car buyers.
In the future, vehicle occupants "will be far safer when vehicles can anticipate what other vehicles are going to do," Anwyl said. "This means we need cars to be communicating with each other."
ALSO:
First VW Beetle hits U.S. shores 65 years ago
Seat issue halts sales of Toyota Camry, Corolla, Sienna models
Chrysler fuels profits at newly merged Fiat Chrysler Automobiles

Follow me on Twitter (@LATimesJerry), Facebook and Google+.
---