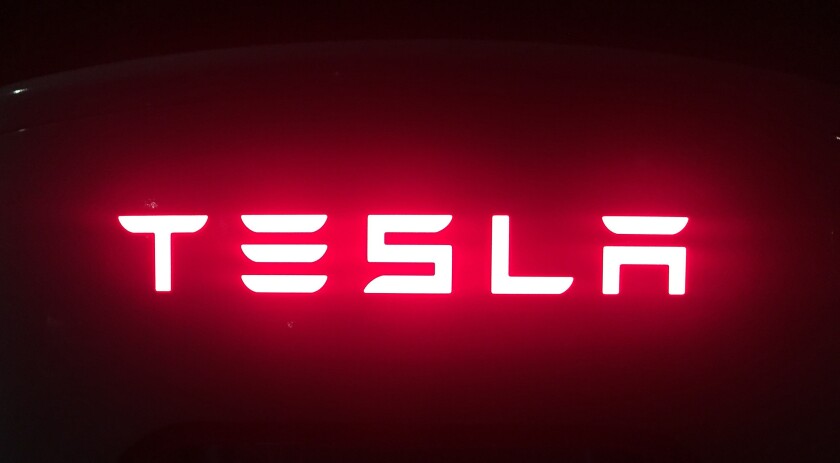 A Tesla driver says his car's partially self-driving Autopilot system wasn't responsible for a crash in Minnesota, despite what he initially told investigators.
In its report obtained by the Associated Press on Monday, the Kandiyohi County Sheriff's Office said David Clark, 58, blamed Autopilot for a crash Saturday evening in Hawick, Minn. Clark initially told deputies that when he engaged the Autopilot feature, the car suddenly accelerated, left the roadway and overturned in a marsh. Clark and his passengers sustained minor injuries.
But in an email sent Monday afternoon to the sheriff's office, Clark said he was confused in the moments after the crash. After discussing the crash with his fellow passengers, he now believes that he disengaged Autopilot by stepping on the accelerator before the crash.
"I then remember looking up and seeing the sharp left turn which I was accelerating into. I believe we started to make the turn but then felt the car give way and lose its footing like we hit loose gravel," Clark wrote in the email.
Clark confirmed to the AP that he sent the email.
Palo Alto-based Tesla said it's investigating the incident and will cooperate with local authorities.
The Autopilot system automatically maintains a set speed, slows down and brakes in traffic and keeps the car within a lane. When drivers turn on the system, a message reminds them to remain engaged and be prepared to take the wheel. Drivers can take their hands off the wheel, but only for short periods. If they ignore three separate warnings to put their hands on the wheel, the system will turn off.
Federal safety regulators investigated Tesla's Autopilot last year after a fatal crash in Florida. In that case, a Tesla Model S hit a tractor-trailer.
The National Highway Traffic Safety Administration said in January it found no safety defects in the system and declined to issue a recall. The agency examined the Florida crash and others where Autopilot was engaged and found that, in many cases, driver error was to blame. It also said Tesla's manuals and instructions make clear that human drivers are responsible for driving the car.
It is unclear if the agency will investigate the Minnesota crash. A message seeking comment was left with a NHTSA spokeswoman.
Tesla shares were down 2.5% to $319.60 in afternoon trading.
ALSO
Tesla expands its service operations as Model 3 starts rolling out
Cadillac Super Cruise hands-free driving software takes on Tesla Autopilot
Tesla car on Autopilot warned driver 7 times before fatal crash, safety regulator says
---
UPDATES:
1:15 p.m.: This article was updated to reflect that the driver has recanted his initial report that Autopilot was to blame for his crash.
This article was originally published at 9:50 a.m.
---