Can any new Tesla chairman stand up to Elon Musk?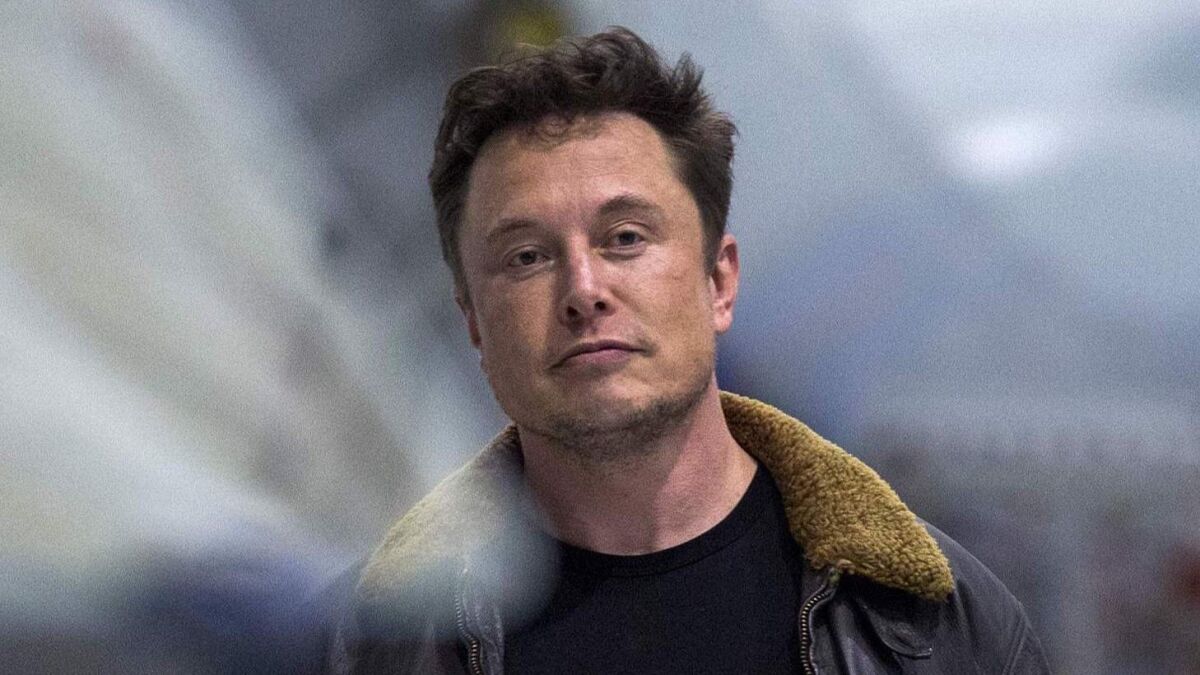 Cutting-edge company seeks chairman of the board. Must be able to control a headstrong, sometimes self-destructive chief executive who is the company's largest shareholder. Twitter skills a must.
In a deal struck Saturday with the U.S. Securities and Exchange Commission to settle fraud charges, Tesla Inc. agreed to bring in two new independent directors to its nine-member board and name an independent chairman to replace Elon Musk. Musk keeps a seat on the board and remains the company's chief executive.
The new chairman's job might be the opportunity of a lifetime — or a no-win nightmare.
"I think they will be flooded with candidates," said Erik Gordon, business professor at the University of Michigan. "It's an interesting, exciting company. People would find it hard to resist being inside the boardroom at Tesla."
But, he added, "I think it's going to be a nearly impossible job."
That's because Musk retains great power. He owns 22% of the company and has presided over Tesla's board of directors since he became chairman in 2003, with little to no apparent pushback from the directors he chose.
"He still controls the board, whether you get two directors or not," said Charles Elson, professor of business and corporate governance specialist at the University of Delaware. "As long as Musk is in the room, he'll dominate through his ownership and the idea that he's indispensable to the company."
The chief executive and chairman of the board are the two top positions at any company, public or private. In essence, the CEO runs the show, and the chairman heads up the board of directors, which is charged with monitoring management and watching out for the interests of shareholders.
The chairman and CEO roles are often combined in one person. Many corporate governance experts counsel against that, though, and research indicates that separating the jobs leads to better shareholder returns.
The SEC, however, decided that shareholders would be better off if someone replaced Musk as chairman. The agency charged Musk with fraud Thursday over an Aug. 7 tweet that Musk sent to 22 million followers, announcing he was considering taking the company private at $420 a share and had "funding secured" for the deal. The SEC found no such deal existed and proposed he be kicked out at Tesla and barred from serving as officer or director at any public company.
Over the weekend, Musk and Tesla reached a settlement with the agency. The new chairman must have no substantial ties to the company. The agreement bars Musk from the chairman's role for three years.
The SEC required the board to monitor Musk's tweets and other communications to the outside world. The SEC had noted that in 2013 Tesla said the company considers Musk's Twitter account a legitimate channel for material information on the company.
Tesla must "put in place additional controls and procedures to oversee Musk's communications," the SEC said. "In effect, that means Musk will have to get prior approval from the company for tweets that contain material information about Tesla," Gordon said.
Already, the company is changing its behavior. Musk sent an email to employees Sunday that was subsequently made public. "We are very close to achieving profitability," Musk said. Similar email "leaks" in the past have gone uncommented upon by Tesla's board or management. In this case, Tesla on Monday filed an official announcement known as an 8-K reproducing the email and stating that "Tesla's quarterly results are preliminary and remain subject to the completion of Tesla's customary quarterly close and review procedures."
Musk's loose use of Twitter has gotten him in trouble before. Earlier this year, he called a critic of his a pedophile and a child rapist, prompting the critic to sue Musk.
He's used Twitter to go after short sellers — investors who bet that a company's stock price will plummet — and reporters whose stories he doesn't like. He also has tweeted forecasts of company performance that later fell short.
Beyond his Twitter habit, a new chairman must deal with severe production and quality problems with the company's latest offering, the Model 3 sedan. More electric-car competitors are emerging every day. Tesla's federal buyer subsidies are running out. And top executives have departed in droves.
On the bright side, Tesla remains overwhelmingly popular with its customers, some of whom turned out over the weekend to help deliver new Model 3s to their owners.
Deliveries of those new vehicles have been spotty, though. After a frantic push to increase production, some Model 3 owners report problems such as dirt mixed with paint, sliced upholstery, undependable batteries, poorly fitting body parts, failure to start without a computer reboot and keys that don't work. And waits for fixes can take weeks or months.
The company faces a looming cash crunch, with $230 million in debt coming due in November and $920 million in March. Hundreds of millions more in capital expenses will be needed just to expand the Model 3 program, and billions more to fund factories to build a planned crossover vehicle and a semi-truck.
Musk has pledged the company will be profitable with positive cash flow for the rest of the year. But many analysts wonder how that can be sustained given current production and quality problems.
To help fix Tesla's problems, the new chairman "will need to be the world's best diplomat," Gordon said. "This person will have to avoid irritating Musk, who holds two wild cards: his stock holdings and the idea that he's absolutely critical to the company's success.
"But on the other hand, he or she must demonstrate they're doing enough so investors can go to bed thinking that Musk is listening to the babysitter and won't set fire to the house with another tweet."
The best candidate, Gordon said, "might be someone so wealthy, someone already with such a big reputation that they don't care about being fired" if they offend Musk. "With enough status in life, if they're immediately thrown out, it looks more damaging to the board than to them."
One name he and others have suggested: Alan Mulally, the former top Boeing executive who went on to save Ford Motor Co. from impending failure.
The current board consists of Musk; his brother Kimbal; three venture capitalists, one of them a Musk personal friend, another on leave from Tesla's board pending a sexual harassment investigation at his own firm; the former chief financial officer of SolarCity, now owned by Tesla; a telecommunications executive; the head of a women's makeup company; and James Murdoch, chief executive at 21st Century Fox.
No board member beyond Musk has automobile manufacturing experience.
The entire board needs to get over the idea that Musk is essential, Elson said.
"No human being is immortal," he said. "At some point companies have to survive individuals. If Tesla is so dependent on him, then the board has not done a good job. You have to identify someone who could succeed him."
Twitter: @russ1mitchell
---