Tesla shares fall after mysterious car fire and analyst downgrade
In 10th place we have the Kia Optima SX Turbo. Priced at $27,600, destination charge included, the sedan speeds up from zero to 60 mph in 6.5 seconds -- nothing to sneeze at.
(Bruce Benedict / )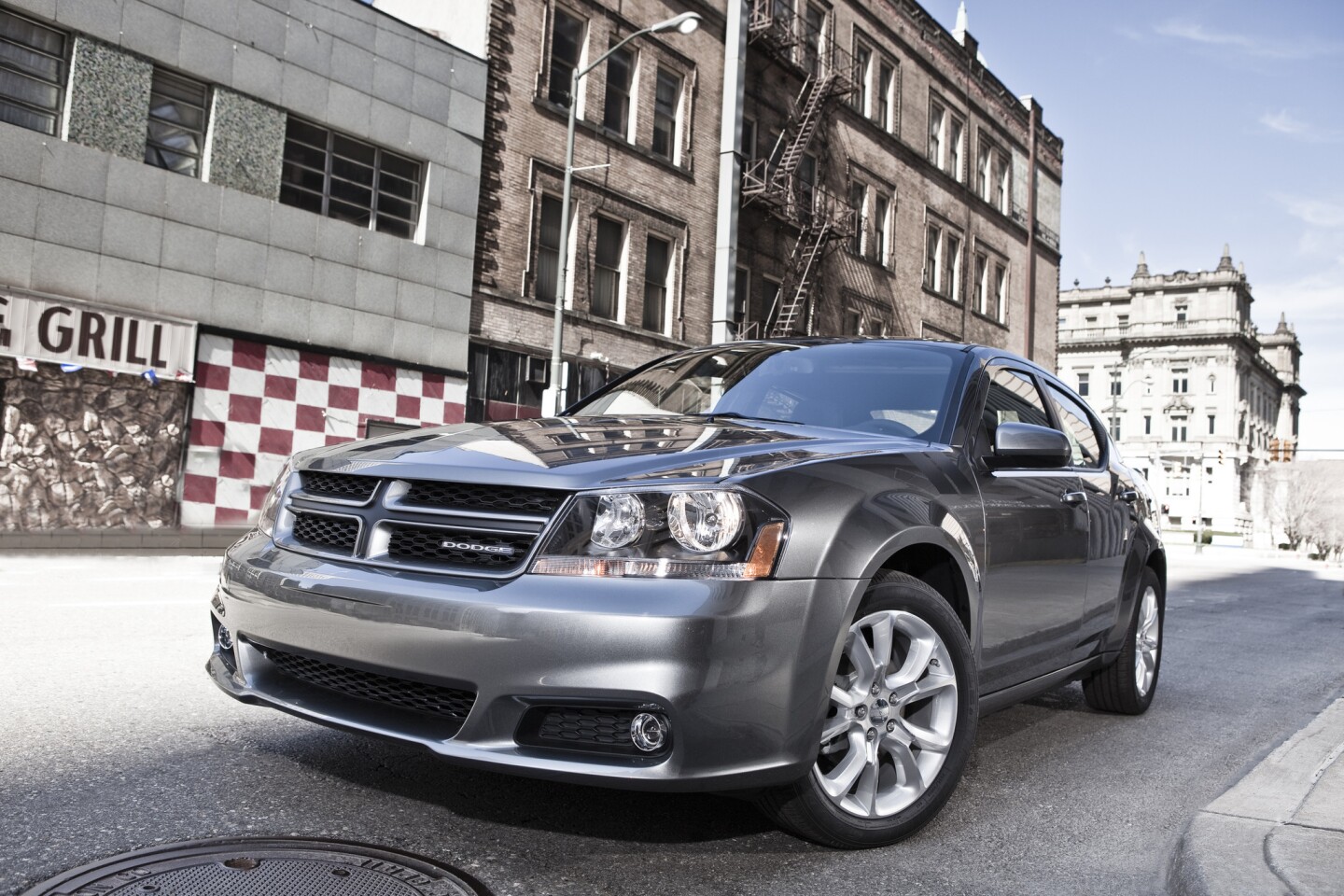 Next up at No. 9 is the Dodge Avenger R/T (6-speed automatic), which costs $26,690 including destination charge and also takes just 6.5 seconds to reach 60 mph.
(Chrysler Group)
At No. 8 is the 6-speed manual Scion FR-S. The $25,255 (destination charge included) sports car continues the 6.5-second streak on our list.
(Toyota Motor Corp.)
The 6-speed manual Mazda Mazdaspeed3 is the seventh fastest and second-lowest priced on our list: For $24,995 (destination charge included), the compact sports car goes from zero to 60 mph in 6.4 seconds.
(Mazda)
Subaru's Forester 2.0 XT (CVT) is at No. 6, hitting 60 mph in 6.3 seconds. The 2014 premium model costs $28,820, including destination charge.
(Subaru)
In fifth place is the Chevrolet Camaro RS V6 (6-speed manual), which jumps off the line to 60 mph in 6.1 seconds. It costs $28,335, including destination charge.
(General Motors)
Next up is the Mitsubishi Lancer Ralliart (6-speed automatic) at No. 4, which zips to 60 mph in 5.8 seconds. The 2013 sedan costs $28,890, including destination charge.
(Mitsubishi / Wieck)
Ford's Mustang V6 (6-speed manual) comes in at No. 3, gunning up to 60 mph in 5.7 seconds. The 2013 base model costs $22,995 -- the cheapest on our list -- while the premium costs $26,995, both including destination charge.
(Ford / Wieck)
At No. 2 is Hyundai's Genesis Coupe 3.8 V6 R-Spec (6-speed manual), revving up to 60 mph in 5.3 seconds. These specifications on the 2013 model make up the only version under $30k -- $29,645, including destination charge.
(Hyundai)
Subaru's Impreza WRX hatchback tops the list, jumping from zero to 60 mph in 5.4 seconds with its 2.0-liter, turbocharged engine and a 6-speed manual transmission. The 2015 base model will run you about $27,090.
(Subaru)
Shares of Wall Street darling Tesla Motors fell 6% Wednesday after the high-flying stock was downgraded by an investment house and pictures and video of a mysterious Tesla Model S fire circulated on the Internet.
The shares dropped $12.05 to close at $180.95. Tesla has seen a huge run-up in its stock this year, as it has ramped up sales of its luxury electric cars. The stock traded at just above $35 on Jan. 2.
On Wednesday, auto enthusiast website Jalopnik posted a reader-submitted video that showed the front of a Tesla engulfed in flames on a rainy street in the Seattle area.
Tesla confirmed that one of its cars caught on fire after the driver struck unidentified metal debris on the roadway.
The crash caused "significant damage to the vehicle," Tesla said, adding that the car's alert system signaled a problem and instructed the driver to pull over safely. No one was injured.
A fire then caused "substantial damage" to the front of the vehicle. Tesla said that the design and construction of the vehicle and battery pack limited the spread of the fire, which was extinguished by the local fire department.
Normally, car fires are not significant events that influence investors. However, safety officials have been tracking fires in electric cars, as well as computers and other equipment, out of concern that the lithium-ion battery systems might be fire-prone.
Earlier this year, federal regulators grounded Boeing 787 planes for four months after batteries on two planes overheated, with one catching on fire. Boeing later ordered modifications to the jets to increase ventilation and insulation near the batteries, but the company and investigators never determined the root cause of the overheating.
Last year, the Chevrolet Volt plug-in hybrid came under increased scrutiny when a series of fires ignited after test crashes of the vehicle. General Motors Co. said the fires were caused by a coolant leak and short circuit that occurred when the car's battery pack was punctured during severe side test crashes by the National Highway Traffic Safety Administration. GM has subsequently modified the vehicles to prevent the problem.
Tesla, which is among the best-performing stocks this year, also ran into head winds from a new report issued by Robert W. Baird & Co. that said the electric car maker could have trouble expanding production and developing new models. Baird & Co. downgraded Tesla to a neutral expectation from its previous assessment that the shares would outperform the market.
ALSO:
Toyota to export U.S.-built Corollas

Cars' safety systems are getting a whole lot smarter
Drivers ignoring child seat and seat belt rules are killing children
Follow me on Twitter (@LATimesJerry), Facebook and Google+.
---