Volkswagen CEO knew of emissions trouble 10 years ago, prosecutor says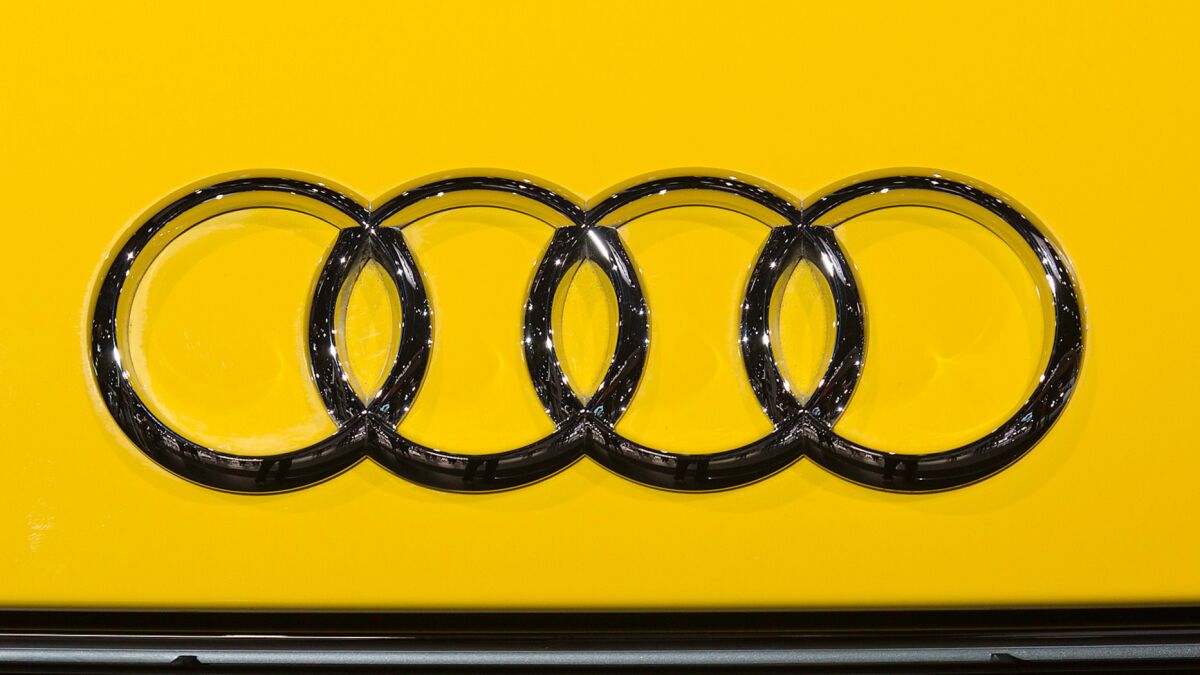 New York state, Massachusetts and Maryland are suing Volkswagen and its affiliates Audi and Porsche over diesel emissions cheating, alleging that the German automakers defrauded customers by selling diesel vehicles equipped with software enabling them to cheat emissions testing.
Prosecutors also delved into which executives knew about the problem and when.
The lawsuits, announced Tuesday, allege that Volkswagen and its affiliates sold more than 40,000 vehicles in the two states with "defeat devices" installed. Furthermore, the complaint accuses company employees of trying to cover up the cheating by submitting false documents to the two states and destroying incriminating paperwork.
"The allegations against Volkswagen, Audi and Porsche reveal a culture of deeply rooted corporate arrogance, combined with a conscious disregard for the rule of law or the protection of public health and the environment," New York Atty. Gen. Eric Schneiderman said.
Schneiderman's investigation found it "was clear" that current Volkswagen Chief Executive Matthias Mueller knew about emissions issues in July 2006, the attorney general told reporters Tuesday.
Other top VW executives, including former CEO Martin Winterkorn, knew about the deception and participated in efforts to cover it up, the New York lawsuit said.
In a statement, Volkswagen said it already is in talks with authorities regarding "a comprehensive national resolution of all remaining environmental issues arising from the diesel matter." The company also noted that it has agreed to buy back or modify affected vehicles, create a $2.7-billion environmental trust and invest $2 billion on infrastructure for zero-emission vehicles.
"The allegations in complaints filed by certain states today are essentially not new, and we have been addressing them in our discussions with U.S. federal and state authorities," the company said. "It is regrettable that some states have decided to sue for environmental claims now, notwithstanding their prior support of this ongoing federal-state collaborative process."
The legal action seeks "substantial penalties" that would be based on a calculation of the duration of the alleged violations.
It comes after the German automaker agreed to spend up to $15.3 billion to settle consumer and government lawsuits over the emissions cheating, first disclosed in 2015. That settlement covers only vehicles with 2-liter diesel engines, leaving out those with 3-liter engines.
Schneiderman and his Massachusetts counterpart, Maura Healey, said that settlement did not resolve claims regarding violating state environmental laws and did not cover all the affected vehicles. The two Democrats are the top law enforcement officials in their respective states, and each state is filing its own lawsuit.
"We want to make clear to all auto manufacturers that violating laws designed to protect our environment and our public health is unacceptable and will be punished with significant penalties," Healey said.
The suit alleges that Volkswagen and Audi, followed by Porsche, began installing the cheating software in more than a dozen U.S. models beginning in 2008. The software was designed to alter the emissions system during government testing to ensure nitrogen oxide emissions were within allowable limits.
The prosecutors say consumers believed they were buying "green diesel" cars, even though the vehicles illegally emitted pollutants linked to respiratory disease, elevated ozone levels and smog.
Last week, the California Air Resources Board rejected Volkswagen's plan to recall vehicles with 3-liter diesel engines, calling the proposal incomplete and deficient.
The regulator said it would continue talks with Volkswagen and the Environmental Protection Agency to reach a solution that "fully mitigates the excess emissions."
Times staff writer Alex Schiffer contributed to this report.
---
UPDATES:
10:55 a.m.: This article was updated to add that Maryland also is suing the automakers and to add a comment from New York Atty. Gen. Eric Schneiderman.
This article was originally published at 9:45 a.m.
---