CalPERS and other big investors sue VW for $3.57 billion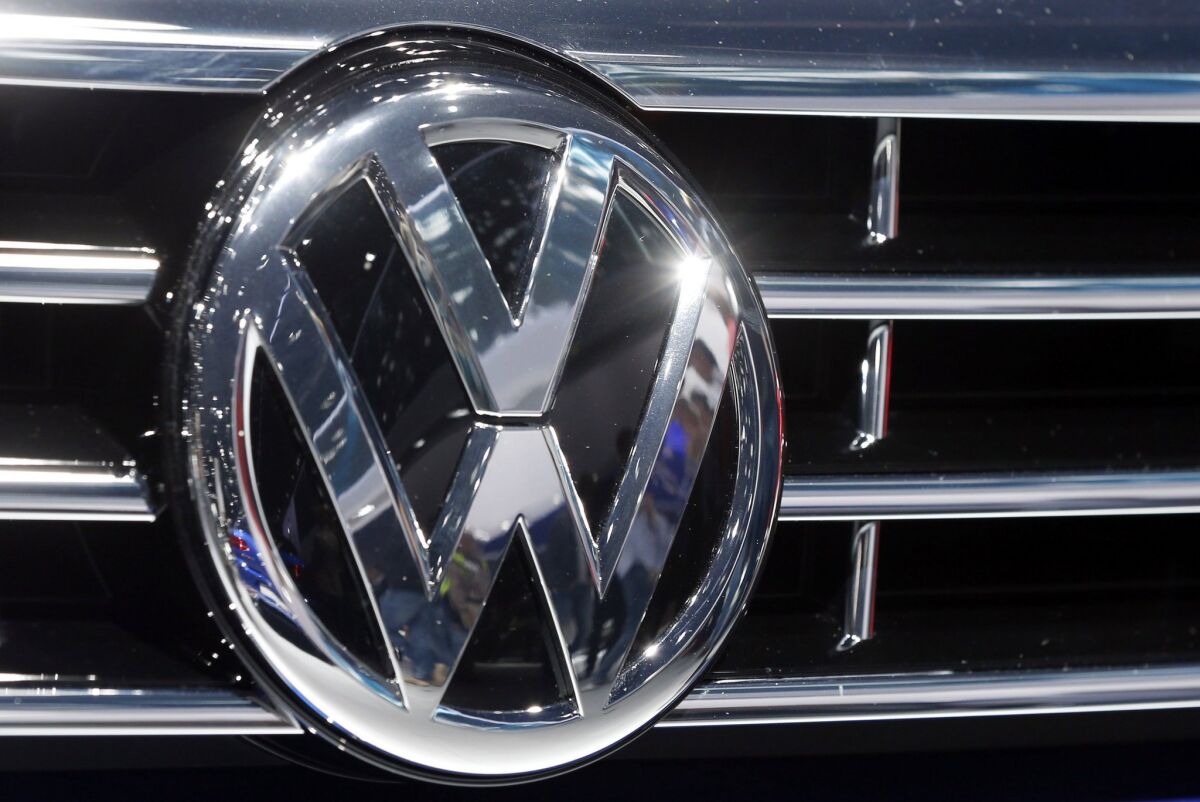 Volkswagen Group's big institutional investors, including California's huge public pension fund, are suing the German automaker for $3.57 billion in damages over its handling of the emissions scandal, which has seen VW's stock price shrivel by a third.
Attorney Andreas Tilp said Tuesday that the suit in the German regional court in Braunschweig was joined by investors from 14 countries, including the U.S., Australia, Germany, Canada, the Netherlands and Britain. Among the plaintiffs is the California Public Employees' Retirement System, or CalPERS, the giant pension fund for government employees in California.
SIGN UP for the free California Inc. business newsletter >>
Volkswagen had no immediate comment on the suit, but it has said shareholder lawsuits in Germany are without merit.
Tilp already has filed a suit on behalf of individual investors, alleging Volkswagen didn't inform investors in a timely way about the troubles with diesel cars.
Marc Schiefer, an attorney with Tilp's firm, said Volkswagen did not live up to legal requirements that it inform investors of troubles with diesel engines between 2008 and 2015. "They should have told the markets that something was not working with their diesel technology," Schiefer said.
German securities law requires that companies tell investors when they have information that could seriously affect the share price. If the negative information had been made public, investors could have either decided not to buy the stock or would have been able to purchase it at a lower price.
Volkswagen is being sued by U.S. authorities over 600,000 cars equipped with software that defeated diesel emissions tests. The company has apologized and said it will fix the cars. Some 11 million cars worldwide are affected.
The company's preference shares have fallen 33% since Sept. 17, the day before the scandal became public.
Volkswagen has set aside $7.4 billion to cover costs from recalls, but analysts said the final cost of lawsuits and lost sales could be several times higher.
The company potentially faces more than $20 billion in fines from state and federal regulators, on top of hundreds of class-action lawsuits filed on behalf of angry vehicle owners. The Justice Department also is conducting a criminal investigation.
The automaker issued a statement March 2 saying that it had met its disclosure obligations under German law.
That statement said that management expected the diesel problem would affect only a manageable number of vehicles and that any fines would be in the low two- or three-digit millions of dollars. The company said it found out otherwise Sept. 18, when the U.S. Environmental Protection Agency announced it had found the engines to be in violation. The company said it then "promptly" announced the problem Sept. 22.
ALSO
Lower gas prices drag down retail sales in February
On-demand shipping company Shyp partners with EBay
Now Lyft drivers need not own a car: Lyft and GM start short-term rental program