Column: Second-quarter GDP growth will be powerful — but workers are being left behind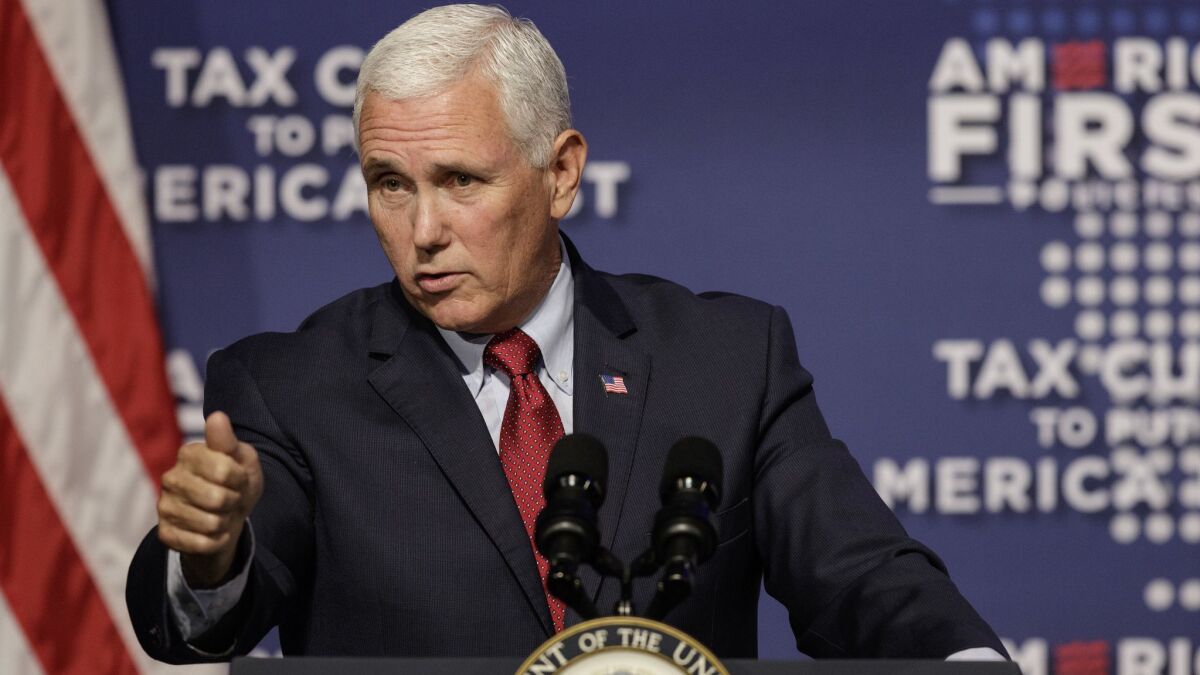 You can expect to hear a round of self-congratulation at the White House on Friday when the government releases the first official figures on economic growth in the second quarter.
Preliminary estimates indicate that gross domestic product rose at an annual rate of 4% during those three months ended June 30; some are predicting more than 5%. This will be portrayed as validating the predictions of congressional Republicans and President Trump that their policies could turbocharge the economy to an extent their critics never thought possible.
But two important shadows loom over the GDP figures. One, as some economists warn, is that the hangover from the second quarter will be ferociously painful — that the quarter's growth has been purchased through policies that will lead subsequently to a sharp downturn in growth, perhaps as soon as the current quarter.
A Q3 payback is coming.
— Ian Shepherdson, Pantheon Macroeconomics
The second is that the benefits from the second quarter's growth have been very narrowly distributed, with rank-and-file workers left behind. The tide of income inequality can only contribute to the headwinds against continuing the second quarter's record into the future.
Let's take these issues in order.
Among the economists warning of a painful reckoning in future quarters is Ian Shepherdson of Pantheon Macroeconomics. Shepherdson advised clients that Q2 growth might come in at an even higher annual rate than 5%, but warned, "a Q3 payback is coming."
He observed that much of the quarterly increase was due to the tax cut Republicans enacted in December. But that's a bad sign, not a good one. "It's hardly a great revelation that if you borrow enough money from your grandchildren and throw it at the economy all at once, growth will pick up," he wrote. "What matters is whether the growth can be sustained." He doubts that the factors producing Q2 growth can be repeated.
Contributing to a likely downdraft are the tariff wars triggered by President Trump; a slowdown in consumer spending as the impact of the tax cuts ebbs; a pullback in government spending; and a decline in imports, which jumped in the wake of last year's hurricanes. Second-quarter agricultural exports were goosed by soybean buying by Chinese customers trying to build stockpiles in advance of tariffs; that will reverse. Inventory-building, which contributed to the second-quarter growth, will flatten out.
Shepherdson and other economists note that sales of existing homes slipped in June, a result of rising mortgage rates. Failing strength in the housing and construction sectors is taken seriously by the New York Federal Reserve Bank, which is projecting GDP growth in the second quarter at a mere 2.7% annualized rate.
The New York Fed's "nowcast" tries to anticipate the official figures issued by the Bureau of Economic Analysis by following the same indicators used by the bureau. But it's one of the more pessimistic forecasts, contrasting notably with the GDPNow forecast of the Atlanta Fed, which currently is projecting a Q2 figure of 4.5%, annualized.
Of more interest to more people is how the bounty of quarterly growth, whatever it turns out to be, affects wages. The disappointing record was compiled last week by Noah Smith, a former finance professor at Stony Brook University who blogs at Bloomberg and his own site, Noahpinion. Smith discerned the same trend in hourly wages that we reported a couple of weeks ago: Despite soaring corporate profits, wages aren't increasing significantly.
Smith points out that real hourly compensation — that is, accounting for inflation — actually moved down a notch in the first quarter, when the tax cuts first kicked in. By the reckoning of Payscale, a compensation market research firm, employees are losing ground fast. The firm's real wage index shows that as of the second quarter, the average worker's compensation is down by 9.3% compared to its benchmark year of 2006, including the effect of inflation. That's an enormous drop from the previous quarter, when compensation was down by 7.7% compared to 2006.
Corporate shareholders, however, are doing great. The research firm TrimTabs says that public corporations announced a record $433.6 billion in share repurchases during the second quarter, nearly twice the $242.1 billion announced in the first quarter — which was itself a record.
The administration has been spinning the economic news as fast as it can. On Sunday, the Philadelphia Inquirer published an op-ed by Vice President Mike Pence that could be taken as a primer in how to lie with statistics.
Since Trump took office, Pence wrote, "job creators have added nearly 3.7 million new jobs." Sounds impressive. But leaving aside that Pence put his thumb on the scale by dating the job growth from the November 2016 election rather than January 2017, when Trump actually took office, this amounts to an average monthly gain of about 183,000 jobs, which is appreciably less than the gain during the second term of the Obama administration, which came to about 216,000 per month.
Pence also bragged that "73,000 Pennsylvanians … have received bigger pay raises, better benefits, and cash bonuses because of our tax cuts." This is another figure that deflates when poked. Pennsylvania's workforce comes to about 6.1 million persons. Pence is revealing that the tax cut has benefited a mere 1.2% of the state's workers.
By any measure, that's not a bounty, and even the administration can't make it so. But they'll continue to try. Friday will be a big day, but hold on for the downdraft to follow.
Keep up to date with Michael Hiltzik. Follow @hiltzikm on Twitter, see his Facebook page, or email michael.hiltzik@latimes.com.
---