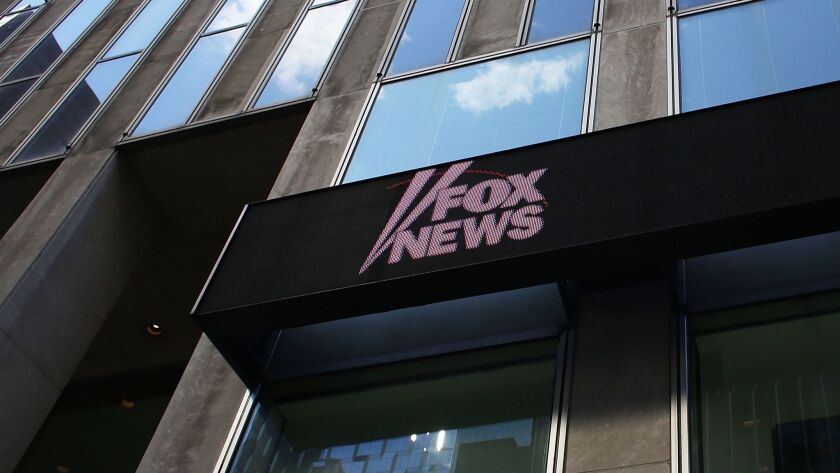 Dianne Brandi, the longtime legal counsel at Fox News who played a key role in the network's response to its sexual harassment scandal, has taken a voluntary leave of absence.
Fox News announced the leave on Friday in a one-sentence statement with no explanation.
Brandi, who is executive vice president of legal and business affairs, has been with Fox News since its launch in 1996. She was a close advisor to the organization's former chairman, Roger Ailes, and has long been involved in the top decisions made at the 21st Century Fox unit.
Brandi has been named in several of the harassment and racial discrimination lawsuits that have been filed against the company in the last year. The lawsuits claimed that she either ignored or failed to prevent harassment or misconduct by executives.
Fox News has been dealing with harassment claims since former anchorwoman Gretchen Carlson filed suit against Ailes in July. The suit, which was settled for $20 million, led to a barrage of claims from women who alleged that they were harassed and spurred a company-wide investigation by an outside law firm.
Star anchor Bill O'Reilly was abandoned by advertisers and eventually forced to leave the network in April after revelations that he and Fox News paid a total of $13 million to settle claims of sexual harassment and other bad behavior toward women at the company. Last month, Fox News fired on-air host Eric Bolling after investigating claims that his cellphone was used to send lewd pictures to current and former female employees.
Another longtime Ailes lieutenant, Bill Shine, was also pushed out in May amid the scandal.
Twitter: @SteveBattaglio
---