With Charlie Rose and Jeff Fager gone, CBS News faces a daunting task to repair the damage from sexual harassment scandals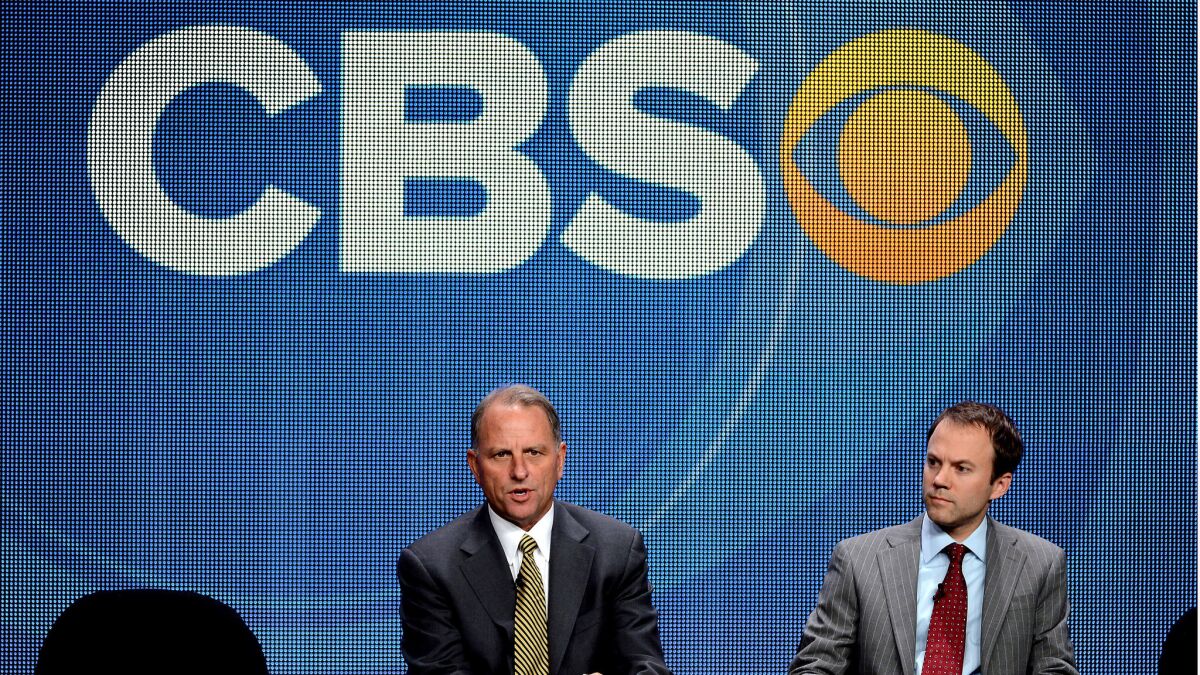 Change has never come easily to CBS News.
Even in the age when viewers get instant information on a digital device, the storied division still proudly associates itself with the tradition of journalistic TV giants Edward R. Murrow and Walter Cronkite.
But in the last 10 months, the #MeToo movement has shaken the operation to its core. Allegations of sexual misconduct ejected Charlie Rose from his anchor role at "CBS This Morning" in November. The program has declined in ratings this past year after having grown steadily during his tenure.
A second blow came Sept. 12 when Jeff Fager's long run as executive producer of the newsmagazine "60 Minutes" ended after he faced allegations of inappropriate workplace behavior. His departure stunned his loyal staff of producers and correspondents who saw him as a protector of the network's journalistic crown jewel.
Adding to the unease in the news division is the tumultuous exit of CBS Chairman Leslie Moonves, who resigned Sept. 9 amid his own sexual harassment scandal, handing the reins to second-in-command Joseph Ianniello.
The crisis comes after a period in which CBS News has effectively positioned itself as a place for serious journalism on TV. Tom Bettag, a former network news producer and visiting fellow at the University of Maryland's Merrill School of Journalism, believes that image was cultivated by Rose's presence on "CBS This Morning" and Fager's stewardship of "60 Minutes," which remains the most watched news program on television after 50 years.
"They are losing the brand identity they have, and I don't know how they are going to get back on track," Bettag said.
It's now up to David Rhodes, the 44-year-old president of CBS News, to try to repair the damage while forging a new path. A former executive at Fox News and Bloomberg, he joined CBS News in 2011 when Fager served as chairman of the division and helped oversee the division's current positioning as a destination for hard news and original reporting.
Unlike Fager, Rhodes did not work his way up the producer ranks at the network. A low-key strategic thinker, he is not in the mold of the larger-than-life characters who roamed the halls of the CBS Broadcast Center during its long history. He remains an enigma to some of the hidebound longtimers in the division.
But Rhodes' allies, none of whom were authorized to speak on the record, said the change in the CBS executive suite could offer an opportunity to grow the news operation.
While CBS News is profitable, producers were asked to cut their budgets in recent years as cable news and the internet continue to siphon viewers.
The news division's two daily programs — "CBS This Morning" and "CBS Evening News" — have run behind their broadcast competition on ABC and NBC for years. But "60 Minutes" is still a top 10 prime-time performer. "CBS Sunday Morning" has a devoted following that makes it the most watched morning program on TV. While not a big money maker, the division remains vital to the CBS brand.
Rhodes would like to build on that legacy, and he received some encouragement from Ianniello, who visited CBS News headquarters in Manhattan on Sept. 14. The interim boss said the news division will be included in his plan to boost investment in content, according to two people at the meeting. (A representative for Ianniello declined to comment.)
One network associate of Rhodes said the executive has long been frustrated by the lack of investment in CBS News. The division does not have the revenue that cable news networks generate from subscriber fees. Better-funded competitors such as NBC — part of media conglomerate Comcast — have taken stakes in digital media properties such as BuzzFeed, Snapchat and Vox in order to reach younger news consumers who don't watch television.
"Joe talked about investing to give us what we need and get out of our way," the associate said. "David is more optimistic than he was under Les."
Rhodes has attempted to push CBS News into the digital future with its 24-hour streaming network CBSN, which launched in 2014 and is profitable. It also reaches an audience that is younger than the traditional TV news viewer, but does not have the influence of cable channels such as CNN, Fox News Channel or MSNBC.
Pressure to contain costs has also given CBS News a reputation for holding down talent salaries, angering agents. During negotiations, they would bring up the compensation of Moonves, who earned $70 million a year, according to one former CBS News executive.
Rhodes, who declined to be interviewed, is charged with keeping CBS News profitable while maintaining its standards and managing its talent.
But his goals were not always in sync with Moonves, such as the handling of Rose's future before misconduct allegations surfaced.
CBS News executives had begun discussions about naming a successor to him in 2017 before the Washington Post reported that the veteran journalist had been accused of sexually harassing women who worked for his PBS talk show.
Earlier that year, Rose, then 75, underwent heart surgery. He appeared tired on the air on some mornings but refused to slow down, often flying to locations overseas on the weekend to conduct interviews.
CBS News executives wanted Rose to announce in early 2018 that he would leave later in the year, giving them enough time to have his successor appear on the program as a fill-in.
But while those plans were gestating, Moonves was in negotiations with Rose's friend and representative David Geffen on a new two-year extension that would have raised the anchor's salary $1 million to $5 million a year, said a person familiar with the talks.
The deal was not finalized before Rhodes fired Rose on Nov. 21, a swift dismissal intended to demonstrate that CBS News was serious about changing its workplace culture. An outside law firm continues to conduct an investigation into the company and the news division regarding harassment allegations.
Now Rhodes has to deal with the fallout from Rose's departure.
The gravitas projected by Rose, even on his bad days, signaled to viewers that "CBS This Morning" was a substantive news alternative to NBC's "Today" and ABC's "Good Morning America." Alongside co-anchors Gayle King and Norah O'Donnell, the CBS program saw its audience grow in its first five seasons starting in 2012.
The program's ratings momentum stopped after Rose left. In the 2017-18 TV season that ends this week, "CBS This Morning" will finish with an average of 3.3 million viewers, down 7% from the previous year. (ABC's "Good Morning America" and NBC's "Today" were down as well.)
Morning shows are the biggest profit drivers for network news. Even in third place, "CBS This Morning" is still the most lucrative program for CBS News, earning $90 million a year.
Rhodes moved John Dickerson, the well-respected moderator of CBS' top-rated Sunday public affairs show "Face the Nation," to join King and O'Donnell in the morning in January. But research conducted by CBS shows that 25% of the "CBS This Morning" viewers were tuning in for Rose and have been leaving because he's no longer there.
Anchor transitions are the toughest part of running a news division, and CBS has a mixed record under Rhodes. The hand-off from longtime "CBS Sunday Morning" host Charles Osgood to former "Today" star Jane Pauley worked flawlessly. The move of Jeff Glor to the "CBS Evening News" — six months after Scott Pelley abruptly departed in June 2017 to be at "60 Minutes" full time — has been far less successful, as the broadcast has fallen deeper into third place behind ABC and CBS.
But the toughest task for Rhodes is naming a replacement for Fager, who fiercely protected the independence of "60 Minutes" just as his predecessor, Don Hewitt, did. CBS News executives have wanted "60 Minutes" to be more integrated into the rest of the news operation.
"They have to right the ship, especially at '60 Minutes,' which has been the centerpiece for so many decades now," said Betsy West, a former CBS News executive who is now a professor at Columbia Journalism School. "It still does serious, in-depth reporting, the kind of reporting we could use more of these days."
Fager — who reported directly to Moonves — fought to preserve the broadcast as a self-contained operation, which has served it well. The program continues to score major awards for its reporting. While its profits aren't at the monstrous levels they were in the 1990s, it still nets $75 million to 80 million a year.
Fager was dismissed because of a threatening text he sent to CBS News correspondent Jericka Duncan during her reporting on misconduct allegations against him. Since then, Rhodes has been meeting with "60 Minutes" personnel to assure them that the high journalistic values of the program will be maintained.
Bettag believes "60 Minutes" would be best served by a leader who is already known and respected in the news division. Susan Zirinsky, a veteran producer who oversees the true crime newsmagazine "48 Hours," is considered a leading candidate. Bill Owens, the executive editor of "60 Minutes" who has taken over in Fager's absence, is also considered a top contender favored by veteran staffers.
"If they pick somebody who is experienced, such as Zirinsky, you don't have to worry for a second," said Bettag, who once worked with her at CBS News. "She is a strong woman who will stand up for her operation and is a great newswoman. If they pick an unknown, then you have to wonder."
Twitter: @SteveBattaglio
---
Inside the business of entertainment
The Wide Shot brings you news, analysis and insights on everything from streaming wars to production — and what it all means for the future.
You may occasionally receive promotional content from the Los Angeles Times.