Settlements of more sexual harassment claims against Bill O'Reilly are reported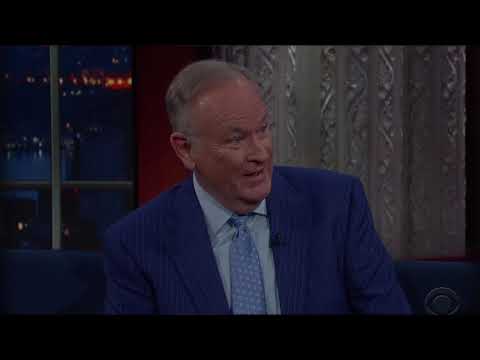 BMW, Hyundai and Mercedes-Benz are the latest to pull ads from O'Reilly's show amid sexual harassment accusations. (Sign up for our free video newsletter here http://bit.ly/2n6VKPR)
Revelations of sexual harassment claims involving Fox News keep piling up, with the news Saturday that two additional women who accused star anchor Bill O'Reilly had received settlements — one in 2011 and one just months ago.
According to a report in the New York Times, late last year a payment of more than $1 million went to Laurie Dhue, who was a news anchor at the channel from 2000 to 2008, after her lawyers presented sexual harassment claims against O'Reilly and former Fox News Chairman Roger Ailes.
O'Reilly also personally paid a settlement to former Fox Business Network anchor Rebecca Gomez Diamond, who filed a complaint against him after learning her contract with the network was not being renewed in 2011, according to the New York Times report.
A source familiar with the settlements who was not authorized to speak about them publicly and requested anonymity confirmed the payouts to the Los Angeles Times.
O'Reilly, 67, denies the merits of the claims. O'Reilly and Fox News parent 21st Century Fox said that the company's human resources department had never received a complaint about him, even on its anonymous hotline.
The New York Times revealed the payments as part of an examination of five harassment settlements involving O'Reilly over the years at Fox News, the other three of which had been previously reported. Payments totaling $13 million have been made to women who have accused O'Reilly of harassing them, going back to 2002, the story said. (Four of the women alleged sexual harassment, it said, and one accused O'Reilly of verbal abuse.)
A settlement of $1.6 million was paid in 2016 to former on-air host Juliet Huddy, who claimed she was denied opportunities for advancement at the company after she rejected sexual overtures by O'Reilly that she said began in 2011.
The New York Times report said O'Reilly personally paid the largest award — $9 million — to a former producer, Andrea Mackris, who had sued him for sexual harassment in a widely publicized case that provided fodder for the New York tabloids in 2004.
Mackris' lawsuit said O'Reilly repeatedly engaged in offensive sex talk with her, including describing his fantasies about having sex with her in a shower. O'Reilly countersued, calling Mackris' charges an extortion scheme.
Sexual harassment allegations have been a public problem for Fox News since ousted anchor Gretchen Carlson filed a lawsuit last July.
Carlson's suit alleged that Ailes sabotaged her career after she rebuffed his sexual advances and complained of a hostile work environment.
Ailes has denied all sexual harassment charges made against him. But Carlson's suit led to an investigation of harassment claims within Fox News, bringing other cases to light and resulting in significant settlement payments.
Carlson received a $20-million settlement, and Ailes was forced to exit the network.
Although the sexual harassment claims have led to a stream of negative stories about Fox News, there has been no affect on the channel's strong ratings. Last year, the channel had its best year ever, thanks to intense interest in the presidential election. And the trend has continued in 2017.
For the first quarter of this year, Fox News Channel is the most watched cable network, with an average of 2.84 million viewers in prime time, up 20% from a year earlier.
O'Reilly delivers the largest audience of any personality in cable news with his nightly prime-time program "The O'Reilly Factor." His contract with Fox News, which is up this year, pays him $18 million annually.
A statement issued by 21st Century Fox does not mention any change in O'Reilly's status.
"21st Century Fox takes matters of workplace behavior very seriously," the company said. "Notwithstanding the fact that no current or former Fox News employee ever took advantage of the 21st Century Fox hotline to raise a concern about Bill O'Reilly, even anonymously, we have looked into these matters over the last few months and discussed them with Mr. O'Reilly. While he denies the merits of these claims, Mr. O'Reilly has resolved those he regarded as his personal responsibility. Mr. O'Reilly is fully committed to supporting our efforts to improve the environment for all our employees at Fox News."
O'Reilly issued a response on his website.
"Just like other prominent and controversial people, I'm vulnerable to lawsuits from individuals who want me to pay them to avoid negative publicity," the statement said. "In my more than 20 years at Fox News Channel, no one has ever filed a complaint about me with the Human Resources Department, even on the anonymous hotline. But most importantly, I'm a father who cares deeply for my children and who would do anything to avoid hurting them in any way. And so I have put to rest any controversies to spare my children."
Twitter: @SteveBattaglio
ALSO
Fox News settles with former contributor over her claim that an exec sexually assaulted her
Andrew Napolitano returns to Fox News after being benched over wiretap claims
Cable's top morning show 'Fox & Friends' gets a ratings bump from its biggest fan, President Trump
Inside the business of entertainment
The Wide Shot brings you news, analysis and insights on everything from streaming wars to production — and what it all means for the future.
You may occasionally receive promotional content from the Los Angeles Times.