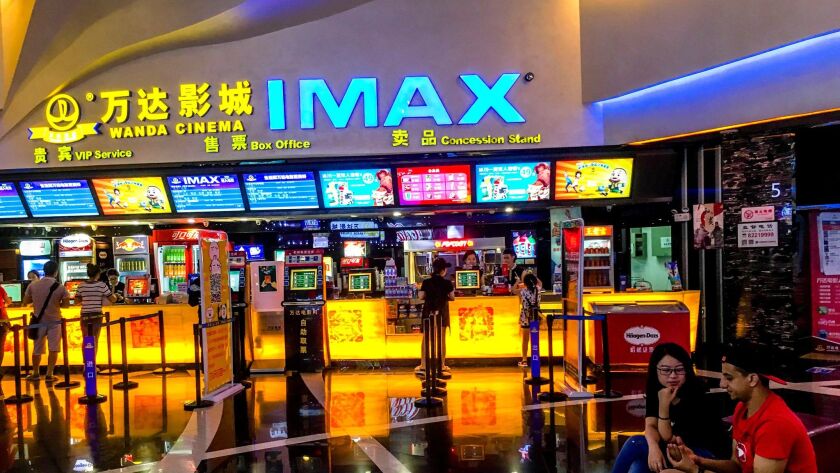 Big screen cinema giant Imax Corp. is laying off 100 employees, or 14% of its workforce, in a move to improve profitability, the company said Monday.
The layoffs are part of a broader plan to reduce costs by $20 million annually at a time when its stock price is sagging. The Canadian company's stock has declined about 30% since March to $24 a share amid recent sluggishness at the global box office.
The company generated $68.7 million in revenue in the first three months of the year, down 25% from the same period of time in 2016, Imax reported in April. Net income during the period was $75,000, down from $11.3 million in the prior year quarter.
The company has offices in New York, Toronto and Los Angeles, but did not say how many of the layoffs would be local. The cuts are expected to be felt across Imax's divisions, and will also affect jobs in China, where there has been a sharp slowdown in box office growth.
"We are committed to expanding our theater network, pursuing new initiatives and delivering value to shareholders," Imax Chief Executive Richard Gelfond said in a statement. "A more streamlined cost structure will enable us to scale our business with increased efficiency and facilitate operating leverage during both strong and weak periods of box office."
Imax also announced a new plan to repurchase up to $200 million in shares by June 30, 2020. This follows the company's previous $200-million repurchase program, which is ending this month.
The company expects to report a restructuring and impairment charge of $15 million this year because of the cost-reduction efforts.
Imax has been growing its global network of movie theater screens. The company now counts 1,226 theaters in 75 countries, compared with 1,066 theaters a year ago.
---