James Toback's 200-plus accusers now include Julianne Moore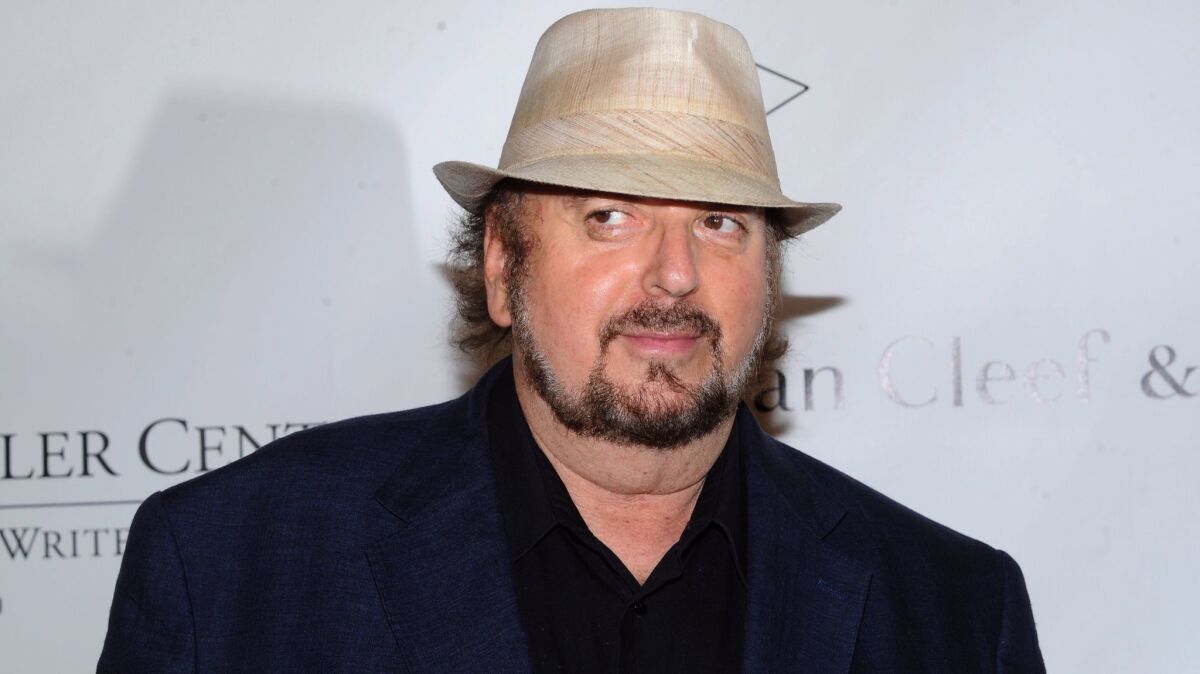 Hundreds of women including actress Julianne Moore have now come forward with allegations of crass behavior and sexual misdeeds by filmmaker James Toback, and authorities in Los Angeles and New York are urging them to file official reports.
As the ranks of accusers grew Tuesday, Toback also faced condemnation from the only major entertainment-industry guild that still counts him as a member.
After the Los Angeles Times reported Sunday that 38 women had accused the writer-director of sexual harassment, more than 200 other women contacted The Times to describe similar unwanted advances.
Whether Toback will face any legal repercussions, however, is unclear.
The Los Angeles Police Department has not received any formal complaints about Toback, so it has not opened a criminal investigation, police Capt. Billy Hayes said.
"We have fielded a number of calls stating they may be a victim, but none have come forward to identify themselves or provide an account of the incident," said Hayes, who oversees the LAPD unit that deals with high-profile sex crimes.
Dmitry Gorin, a defense attorney who used to be a sex-crimes prosecutor, said that potential charges against Toback include indecent exposure and sexual battery, but that there is a limited period to prosecute such crimes, often one to three years.
And without third-party witnesses, he said, prosecutors may have a tough case.
Defense attorneys could argue that "with late reporting and no other witnesses, there is insufficient evidence to prove beyond a reasonable doubt," Gorin said.
The Manhattan district attorney's office is encouraging women to call its sex crimes hotline in relation to Toback, who lives in New York. The office declined to comment Tuesday on whether it had opened a criminal investigation.
The Times' investigation detailed a pattern of behavior over four decades in which, his accusers said, Toback approached women in New York and Los Angeles, boasting of his movie credits and relationships with stars such as Robert Downey Jr. Then, the women said, under the pretext of meetings framed as interviews or auditions, he asked explicit questions about their sexual histories and often proposed that they remove their clothes.
The encounters often ended, according to many of the women interviewed, with Toback dry-humping them or masturbating in front of them, ejaculating into his pants or onto their bodies.
Toback, 72, has denied the allegations to The Times, saying he had never met the women or, if he had, the meeting was brief and he didn't remember them. He also repeatedly said that for the last 22 years it had been "biologically impossible" for him to do any of the things his accusers say he did.
Moore, an Academy Award-winning actress, joined the list of accusers Tuesday. On Twitter, she said Toback approached her in the 1980s using the same approach detailed in The Times investigation and wanted her to audition for him at his apartment.
"I refused," the actress wrote. "One month later he did it again with the EXACT same language. I said don't u remember u did this before?"
Toback declined to comment about Moore's story.
Other prominent women who described encounters with Toback included "Today" show anchor Natalie Morales and Louise Post, guitarist and vocalist for the band Veruca Salt.
Whispers about Toback's behavior had circulated in the entertainment world for years, but ramped up after movie mogul Harvey Weinstein was ousted this month from the the studio he co-founded, Weinstein Co., amid allegations of sexual harassment and rape.
Also on Tuesday, the Writers Guild of America, East, issued a statement condemning the writer-director, who is a member.
"The allegations against James Toback are deeply troubling. They are both extensive and consistent, and this sort of behavior cannot be tolerated," it said.
The guild did not announce any steps to revoke Toback's membership. But it said it is "conducting a thorough review of all the ways the union can fight to ensure that our members can work in an atmosphere free from sexual harassment and aggression."
The WGAE is the only major Hollywood guild to which Toback still belongs. In the past 12 years, he fell out of both the Academy of Motion Picture Arts and Sciences and the Directors Guild of America after failing to pay his dues.
Toback earned an Oscar nomination for his screenplay for the 1991 film "Bugsy" and has written and directed a dozen films, including "The Pick-Up Artist," "Black and White," "When Will I Be Loved" and, most recently, "The Private Life of a Modern Woman."
Times staff writers Nardine Saad, Glenn Whipp and Richard Winton contributed to this report.
ALSO
James Toback scandal: The Times' Glenn Whipp explains how he broke the story
'Bringing down yet another pig': Hollywood reacts to The Times' investigation of James Toback's alleged sexual abuse
Read the 1989 Spy magazine story that detailed James Toback's attempts to pick up women
Inside the business of entertainment
The Wide Shot brings you news, analysis and insights on everything from streaming wars to production — and what it all means for the future.
You may occasionally receive promotional content from the Los Angeles Times.