Movie ticket sales set global record $40.6 billion in 2017 but dipped in U.S. and Canada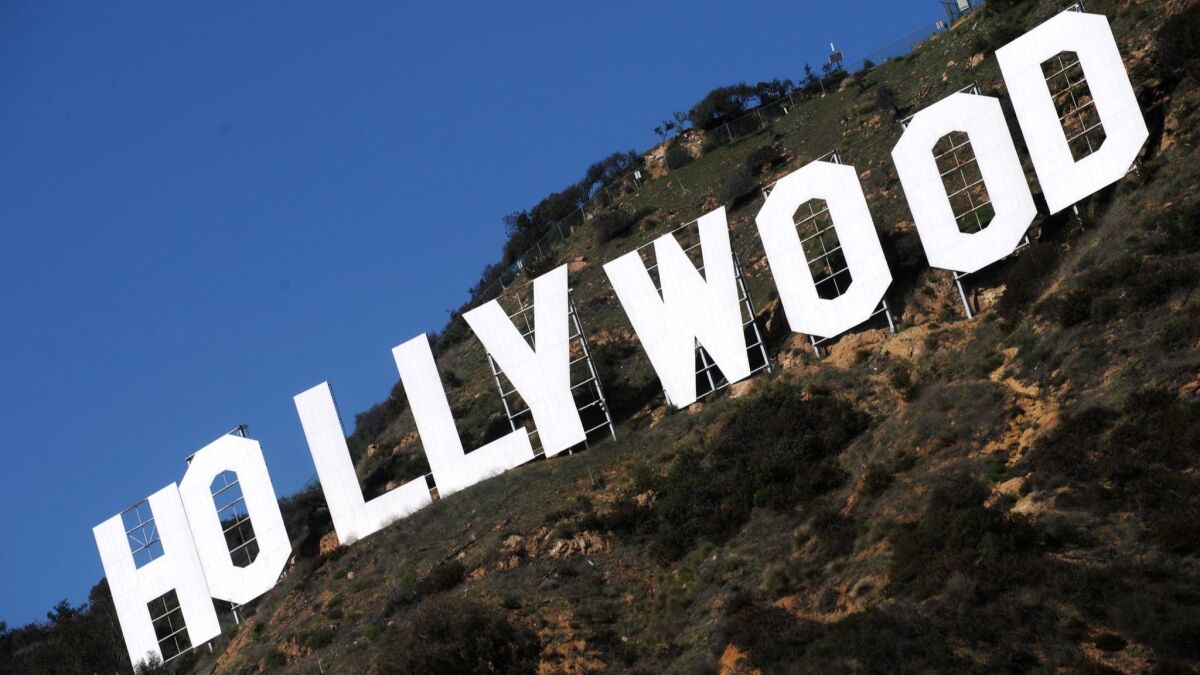 Worldwide box office revenue topped $40 billion for the first time last year, even as moviegoing continued to drop in the U.S. and Canada, reflecting consumers' growing embrace of home entertainment options, according to a new report.
The global box office haul rose 5% last year to $40.6 billion, and an increased portion of revenue came from overseas markets, whose receipts rose 7% to $29.5 billion, according to the report from the Motion Picture Assn. of America, the lobbying group that represents the six biggest movie studios. In 2016, worldwide revenues had grown just 1%.
The international growth was led by China, which rebounded last year after a slowdown in 2016, when the market was hurt by subpar films and governmental scrutiny of fraudulent box office data, among other issues. Revenue in China was up 20% to $7.9 billion, making it the largest market outside the U.S. and Canada.
A variety of factors helped the Chinese market, among them an improvement in the performance of local productions, led by the blockbuster "Wolf Warrior 2," which grossed more than $850 million there. The about-face is a welcome sign for Hollywood studios, which in recent years have increasingly tailored their movies to appeal to Chinese audiences.
"We are very excited about the Chinese marketplace," said Charles Rivkin, chief executive of the MPAA, speaking on a conference call with reporters to discuss his group's report. "The Chinese film market is going to be the largest market in the world in short order. It is obviously a place where the members of the MPAA and producers in the theatrical industry want to go."
Latin America's box office also surged last year, increasing 22%, with Brazil and Mexico leading the growth.
The picture wasn't so rosy in the U.S. and Canada. Receipts fell 2% to $11.1 billion — even as the average ticket price increased 4% to a record $8.97. Meanwhile, revenue from 3-D films was down by 18% to $1.3 billion, the lowest figure since 2009 and a further sign of how the much-hyped format has faded in popularity.
Still, John Fifthian, president of the National Assn. of Theatre Owners, said that the domestic market is "very stable and continues to make a lot of money, adding, "$11 billion three years in a row is a terrific threshold in terms of revenues."
Nonetheless, attendance in the U.S. and Canada dropped 6% to 1.24 billion admissions, marking a 22-year low, according to NATO data.
Fithian noted that domestic admissions levels are partly dictated by the quality of films, adding that the marketplace has experienced several year-over-year increases and decreases in attendance over the last two decades.
Per capita attendance in the coveted 12-to-17 and 18-to-24 demographics was down sharply compared to the 2016 survey. However, the MPAA said its methodology for collecting demographic data changed for this year's report from a phone system to an online survey, making year-to-year comparisons difficult. (Julia Jenks, the group's vice president of worldwide research, discouraged making comparisons to previous years' demographic data, given the change.)
The domestic declines were reflective of serious challenges faced by the movie business.
Cinemas, more than ever, find themselves competing for the attention of American consumers who are saturated with entertainment options — including professional sports, video games and mobile- and home-viewing options for film and television.
Reflecting the changing media environment, the MPAA report said that U.S. consumers' home entertainment spending increased 20% to $13.7 billion last year. And the average amount of time an American consumer spent viewing media on a mobile platform increased 49% between 2013 and 2017.
The troubling domestic theatrical trend has continued so far in 2018. Ticket sales in the U.S. and Canada are down 5% compared to the same period last year, despite the high-profile hit "Black Panther," which has grossed more than $650 million domestically and $1.2 billion overall, according to data from Comscore.
---
UPDATES:
12:10 p.m.: This article was updated with comments from executives at the MPAA and the National Assn. of Theatre Owners.
This article was originally published at 11:35 a.m.
---
Inside the business of entertainment
The Wide Shot brings you news, analysis and insights on everything from streaming wars to production — and what it all means for the future.
You may occasionally receive promotional content from the Los Angeles Times.