American Apparel says misconduct led to founder Dov Charney's ouster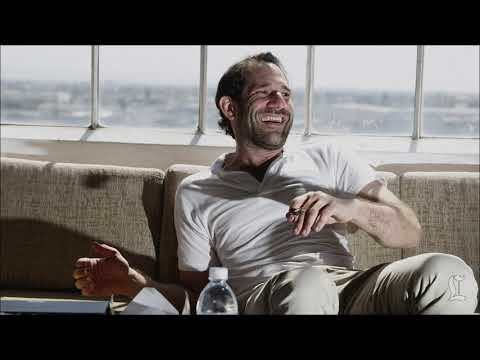 WATCH VIDEO: American Apparel says the decision by company officials to oust controversial chief executive Dov Charney was linked to alleged misconduct.
Dov Charney, the controversial chief executive of American Apparel, was ousted Wednesday by the company's board of directors, who said the action "grew out of an ongoing investigation into alleged misconduct."
The board voted to replace Charney as chairman and "notified him of its intent to terminate his employment as president and CEO for cause," according to a statement.
"This is not easy, but we felt the need to do what we did for the sake of the company," Allan Mayer, the company's newly appointed co-chairman, told The Times. The decision "was not the result of any problems with the company's operations."
The termination is a dramatic turn for Charney, who has been dogged by lawsuits and allegations of misconduct for years, but has always served as the public face of the Los Angeles retailer. When reached by phone by a Times reporter, Charney hung up.
Mayer said the board launched an investigation this year after "new information came to light."
Charney's alleged problems did not appear to be criminal in nature but involved his personal conduct with women and poor judgment, said a source familiar with the matter.
To critics who question why the board didn't act sooner, Mayer said, "a board can't make decisions on the basis of rumors and stories in newspapers."
The board voted 5 to 0 to terminate Charney after its annual meeting, the source said.
"He was totally taken by surprise, which is part of the problem," said the source, who requested anonymity because of the sensitivity of the matter. "He's going to fight like hell to get this company back, but he won't succeed."
Charney's firing comes at a precarious time for American Apparel, which has been fighting to lift sales after years of lackluster performance and debt. The company said the move may trigger a default under its credit agreements and that it would talk with lenders about its obligations.
In 2013, American Apparel reported a net loss of $106.3 million, compared with a loss of $37.3 million in 2012. Facing a cash shortfall, the retailer in March announced plans to sell $30.5 million of stock to meet debt payments.
The vote suspended Charney immediately. Under the terms of his employment, however, a 30-day period is required before termination, according to the statement.
The board also appointed David Danziger as co-chairman and named Executive Vice President and Chief Financial Officer John Luttrell as the interim chief executive.
Charney, 45, was born in Montreal and attended Tufts University, where he ran American Apparel out of his dorm room. He moved the business to Los Angeles in 1997 and expanded into the retail market in 2003.
He has battled repeated accusations of sexual harassment in recent years. The source said several harassment cases were pending; others had been settled.
In 2011, American Apparel lashed out when four female former employees filed a sexual harassment lawsuit. At the time, the company told The Times that the four women were friends who were colluding to "shake down" Charney and the company for money and that it had "voluminous evidence" to prove that the allegations were false.
In 2012, Charney was accused in a wrongful termination suit of choking and rubbing dirt in the face of a former store manager in Malibu. Charney also allegedly used ethnic and homophobic slurs against an employee and asked whether he was sleeping with a certain girl. The company denied the allegations.
He has also become a well-known advocate for the Made in the U.S.A. movement, a philosophy company officials planned to continue. Much of American Apparel's clothing is manufactured out of a factory in downtown Los Angeles and is "sweatshop-free."
Still, in recent years, the company has had to remove hundreds of employees after they were found without required documentation. And its ads, some shot by Charney, have raised eyebrows for racy themes in public locations.
Times staff writer Megan Garvey contributed to this report.