ACLU sues TSA for data on passenger-observation screening program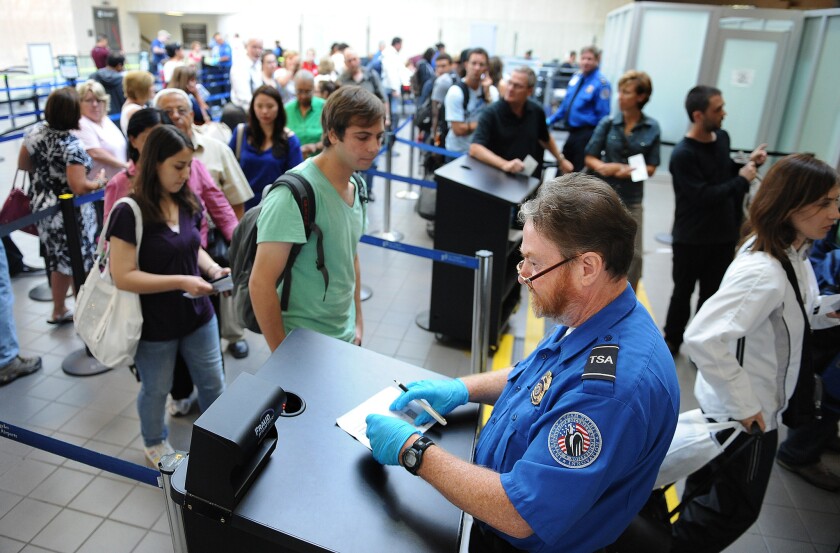 The American Civil Liberties Union sued the Transportation Security Administration on Thursday, seeking information on a controversial passenger screening program.
At the center of the lawsuit is the TSA's Screening Passengers by Observation Techniques program, known as SPOT. The program is designed to catch potential terrorists by observing passengers for signs of stress, fear or deception.
The TSA has spent nearly $1 billion since the program was launched in 2007 to deploy about 3,000 behavior-detection officers to 176 of the more than 450 airports in the U.S. that are TSA-regulated.
But an audit released in 2013 by the Government Accountability Office said the study relied upon by the U.S. Department of Homeland Security to validate the program was flawed and inconclusive. TSA executives support the program, calling it an added layer of security at the airports.
The ACLU's lawsuit asks for records related to scientific studies to support the program. The group is also seeking data on whether minorities are disproportionately singled out for screening under the program.
"What we know about SPOT suggests it wastes taxpayer money, leads to racial profiling and should be scrapped," said Hugh Handeyside, staff attorney for the ACLU. "The TSA has insisted on keeping documents about SPOT secret, but the agency can't hide the fact that there's no evidence the program works."
The TSA declined to comment on the lawsuit but the agency's acting administrator, Melvin Carraway, defended the program at a congressional hearing Thursday, saying "it provides us a layer of security that is indispensable."
He added that the TSA's behavior-detection officers do not profile passengers.
"We do not tolerate profiling," he said. "It's inappropriate and it doesn't help us in regards to the threat that is ever-changing, that is ever-evolving."
To read more about travel, tourism and the airline industry, follow me on Twitter at @hugomartin.
---
Be your money's boss! Learn how to make a budget and take control of your finances with this eight-week newsletter course.
You may occasionally receive promotional content from the Los Angeles Times.