Players slam Activision's new 'Diablo Immortal' mobile video game, and its stock gets hammered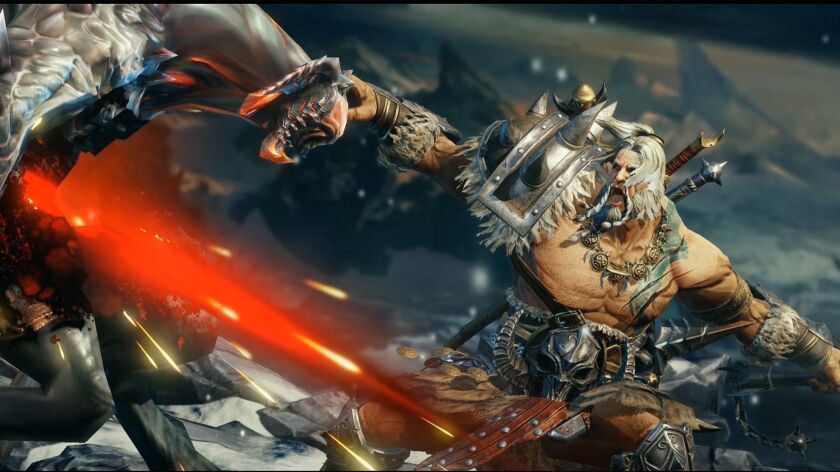 Bloomberg
Activision Blizzard Inc.'s stock price got hammered as video gamers took to social media to criticize a new mobile game that they say failed to live up to the storied franchise.
The new "Diablo Immortal" mobile offering fell short of some fan expectations for the popular desktop games. Players lashed out on Twitter and in the comments section of the YouTube trailer with the hashtag, #NotMyDiablo. There's even a petition on change.org to cancel the launch, and it has more than 31,000 supporters. Activision shares sank $4.65, or 6.7%, to $64.34, its lowest close since Jan. 2.
"I'm not against having a mobile game too, but not INSTEAD of a PC game, We've been waiting for far too long for another Diablo 3 expansion or better yet, Diablo 4," one petitioner said. Another called it an "absolute slap in the face of all the fans who stuck with blizzard through the mess that was diablo 3 , hoping that we'd finally get a good diablo game."
The criticism stands in contrast to stock analysts, who have applauded the Santa Monica company's efforts and defended its rationale.
"Diablo was supposed to be Blizzard's first shot on goal into the big global mobile game market," Jefferies analyst Timothy O'Shea wrote, noting the criticism from Blizzard's PC fanbase. "Games like these attract large, harder core mobile audiences in Asia, and the Diablo franchise is popular in the U.S., China, Europe and Korea."
Wedbush, one of 20 sell-side brokerage firms that carry a buy-equivalent rating on Activision, estimated "Diablo Immortal" could contribute annual revenue of as much as $300 million after its rollout, and that it "should expand the franchise's audience to hundreds of millions of players."
The video game's trailer on YouTube racked up more than 2.9 million views in the last three days. However, more than 431,000 viewers elected to dislike the video, compared with 16,000 likes. Comparatively, video-game rival Take-Two Interactive Software Inc.'s recent smash hit "Red Dead Redemption 2" has notched more than 16 million views for its trailer since its release, with fewer than 10,000 dislikes.
Activision Blizzard representatives didn't immediately respond to voicemails seeking comment.
The announcement comes shortly after the debut of "Call of Duty: Black Ops 4", which was released in October and posted initial sales figures that appeared to fall short of some analyst expectations, while others were more bullish on strong engagement trends.
---
Your guide to our new economic reality.
Get our free business newsletter for insights and tips for getting by.
You may occasionally receive promotional content from the Los Angeles Times.