Airlines pocket $31.5 billion in fees, a 1,200% increase in six years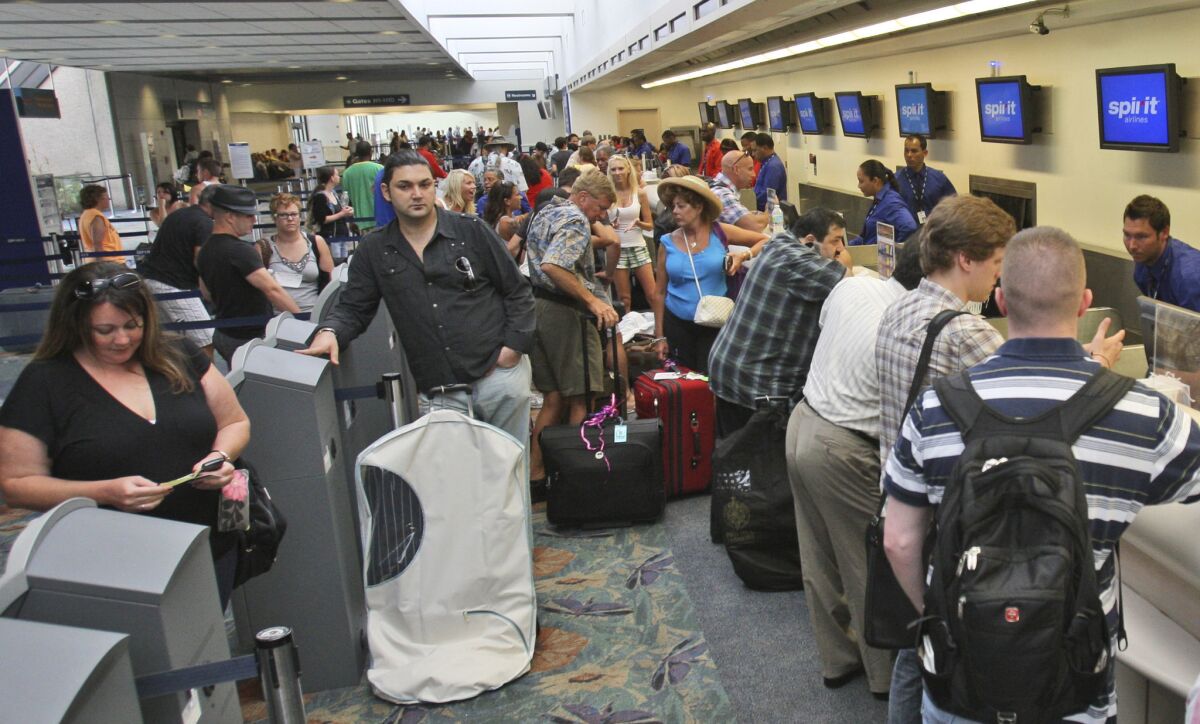 Can you name an industry enjoying a revenue stream that has increased by about 1,200% in six years?
The world's 59 biggest airlines collected $31.5 billion in passenger fees and charges in 2013, a dramatic increase compared with the $2.45 billion collected in 2007 by about 23 airlines.
The latest tally means that the average airline passenger paid about $16 in fees last year, according to a study by IdeaWorksCompany, a Wisconsin-based airline consultant that has been tracking so-called ancillary fees since 2007.
The fees include charges to check bags, buy food, upgrade to roomier seats and earn miles from loyalty reward programs.
United Airlines leads all carriers, collecting $5.7 billion in fees and charges, followed by Delta with $2.5 billion, the study found.
Ultra-low-cost carrier Spirit Airline had the biggest share of its overall revenue, 38%, come from passenger fees, followed by Hungarian-based Wizz Air with 35% and Las Vegas-based Allegiant Air with 33%, the study found.
"Most global airlines rely on a buffet of activities with a large emphasis placed on checked baggage and the sale of frequent flier miles or points to partners," the study said.
To read more about travel, tourism and the airline industry, follow me on Twitter at @hugomartin.
Sign up for the California Politics newsletter to get exclusive analysis from our reporters.
You may occasionally receive promotional content from the Los Angeles Times.