Allergan likely to lose bid to stop takeover by Valeant, analyst says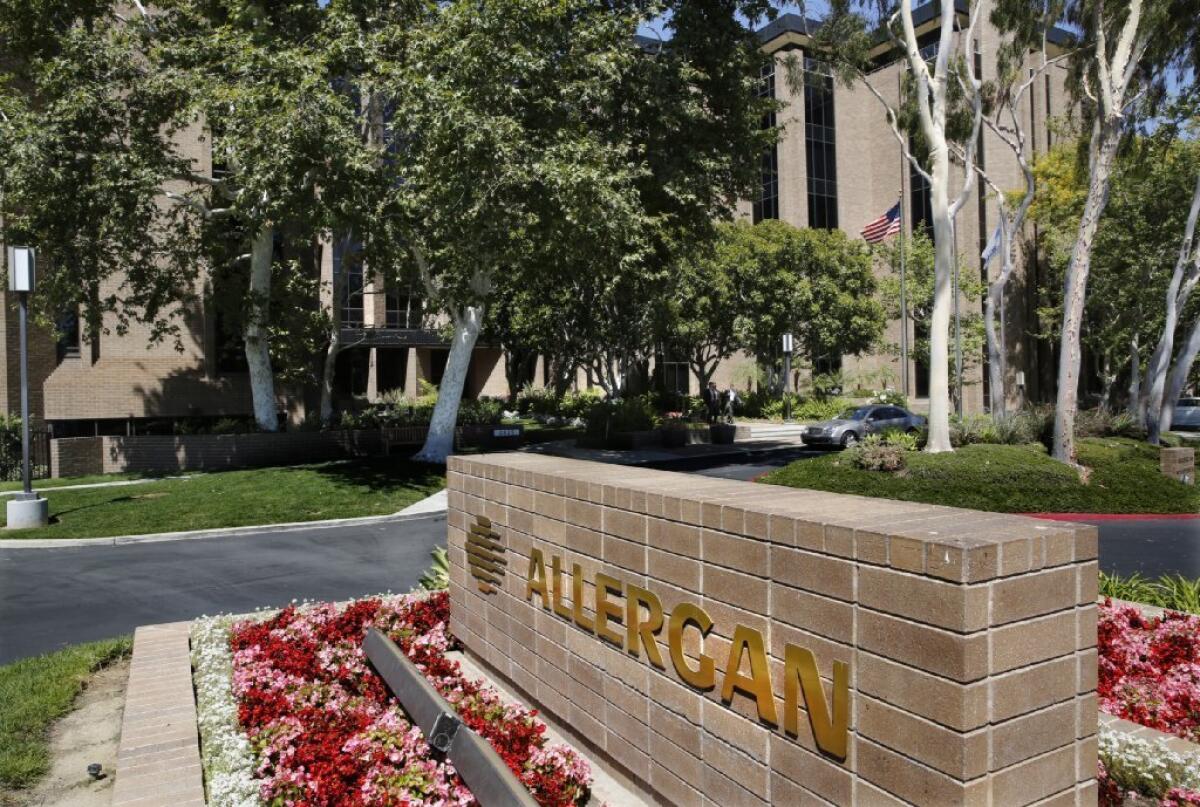 Botox maker Allergan Inc. of Irvine appears increasingly likely to be acquired by a Canadian rival, an analyst said Tuesday.
Valeant Pharmaceuticals International Inc. has been working for five months to acquire Allergan and its coveted lineup of beauty and health products.
Allergan's board has rejected each of Valeant's offers, including a pending offer of about $53 billion in cash and stock.
Alex Arfaei of BMO Capital Markets said he believes it's increasingly likely that Valeant will force a deal through.
Valeant and its partner, New York hedge fund Pershing Square Capital Management, are scheduled to ask Allergan shareholders in December to replace a majority of Allergan's board with members who would support the sale.
In a research note, Arfaei said he was impressed that more than 30% of Allergan shareholders supported a special meeting to consider replacing the board members.
"As we get closer to the Dec. 18 meeting, we expect greater involvement of event-driven investors supportive of the deal," Arfaei said in the report. "Therefore, this analyst believes that Valeant and PS have a 50% to 60% chance ... to replace a majority on the board."
Arfaei has covered Valeant since May 2013. He is one of 24 analysts who follow the company, which is headquartered near Montreal.
Valeant has said it can make Allergan more profitable by cutting its research budget, reducing taxes and eliminating redundant expenses. Allergan has said the offer is too low and called Valeant's plan to slash its research and development spending short-sighted.
With about an hour before the end of regular stock trading Tuesday, Allergan shares were changing hands at $166.54, down 40 cents, or 0.4%. Valeant shares were down 34 cents, or 0.3%, to $119.71.