Watch out Wall Street and Capitol Hill: Amazon is coming for your talent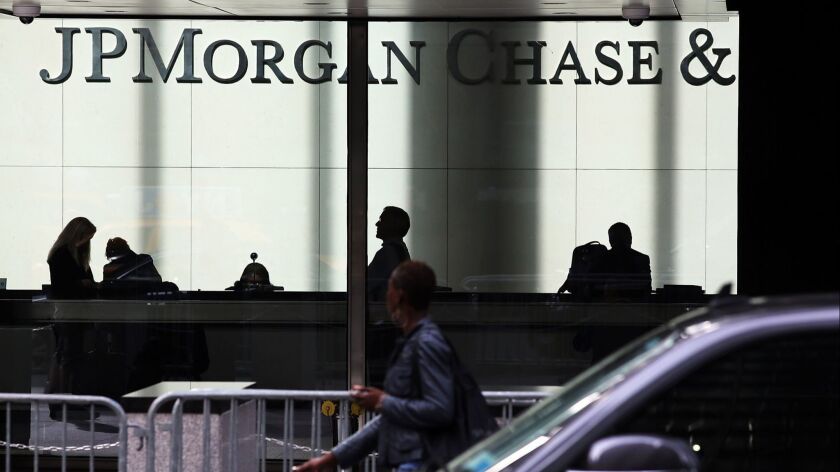 Bloomberg
Amazon.com Inc.'s decision to split its second headquarters was a calculated move to poach the best and brightest from two of the biggest talent pools in America: New York City and Washington, D.C.
When the tech giant starts recruiting tens of thousands of workers in the cities next year, Wall Street and Capitol Hill will feel the burn.
On Tuesday, Amazon picked Long Island City in New York and Arlington, Va., for its next big office locations, bringing $5 billion in investment and 50,000 high-paying jobs to those areas.
One of the driving factors behind the decision was the ability to draw top talent from two locations rather than one, said Jay Carney, Amazon's senior vice president for global corporate affairs. "We realized that dividing it into two made more sense," he added in an interview with Bloomberg TV on Tuesday.
Amazon's move across the Potomac River from the nation's capital will put heightened pressure on the federal government's efforts to recruit tech-savvy employees. Out of about 2 million federal employees, roughly 15% work in the Washington-Virginia-Maryland-West Virginia area, according to the U.S. Office of Personnel Management.
"If Amazon presents itself as competitive, they will steal away a lot of young federal employees. That's the first group that will be affected," Steve Lenkart, executive director of the National Federation of Federal Employees, told Bloomberg Law. "The second group is applicants. The federal government will have a tough time competing" with a private-sector employer that can offer higher pay and better benefits for people with needed skills, he added.
Amazon's move to Long Island City will also see some of the best business minds sailing across East River and away from Wall Street. The most sought-after career for MBA grads has flipped from finance to tech as internet firms such as Amazon, Google and Facebook Inc. have grown into some of the world's wealthiest and most powerful corporations.
A decade ago, 20% of business school alumni worked in finance and 12% worked in tech. Today, 17% work in tech and 13% in finance, according to the Graduate Management Admission Council.
Google is also expanding in New York, amplifying the talent war, said Julia Pollak, a labor economist with online jobs marketplace ZipRecruiter Inc. Google plans to double its New York workforce over the next decade to more than 14,000 employees, Chief Financial Officer Ruth Porat, said on Monday.
Amazon's incentive package for coming to New York City is based on adding 25,000 jobs in the area over a decade with an average wage of more than $150,000. The median base salary for an MBA grad at an investment bank in the United States is $125,000, according to Harvard Business School.
"The thing to do in the 2000s was to move to Manhattan and work for an investment bank or a consulting firm," Pollak said. Now, freshmen are increasingly declaring majors in computer science and mathematics, she said. "When you see the investments that students are making in human capital, they clearly seem to be predicting that tech will be the future of growth."
The two tech giants can offer working conditions "that are much more pleasant than those on Wall Street," Pollak said. Competitive salaries aren't tied to market fluctuations, and there's a bigger focus on work-life balance and a more casual environment, where jeans and T-shirts are the norm, Pollak said.
The result will likely be higher compensation costs, according to Michele Pollack, a partner at recruiting firm Korn Ferry.
"If they see there's a crunch for talent, they're going to have to be more competitive, and obviously, the easiest way to be more competitive is to pay people more," she said.
Carville and Katz write for Bloomberg.
---
Your guide to our new economic reality.
Get our free business newsletter for insights and tips for getting by.
You may occasionally receive promotional content from the Los Angeles Times.