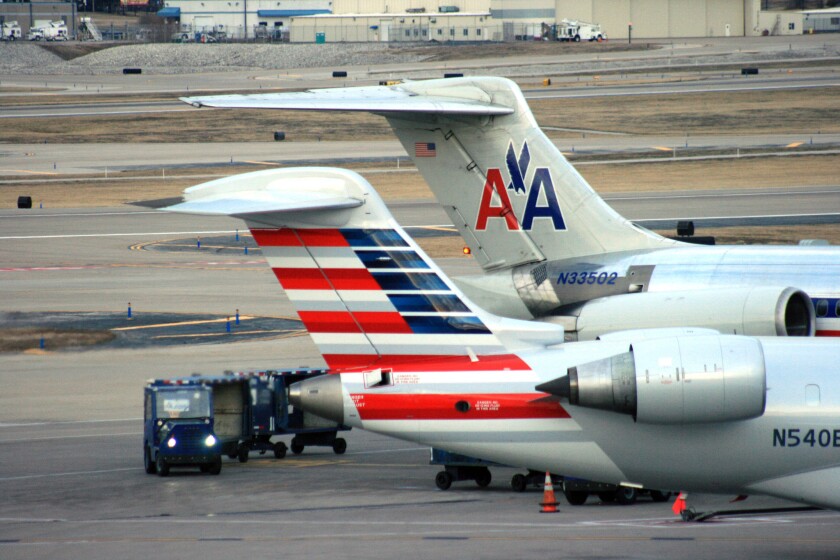 All American Airlines flights headed to and from Chicago's O'Hare International, Dallas Fort-Worth International and Miami International airports were grounded for nearly two hours because of technical problems, the airline announced Thursday morning.
The airline, the world's largest since it merged with US Airways, said the problem that grounded flights from about 10:30 a.m. and 11:15 a.m. Pacific Time involved "connectivity issues" but did not elaborate further. It was not clear how many flights were involved.
See the most-read stories this hour >>
"We apologize for the inconvenience and are working to get our customers on their way as soon as possible," said American Airlines spokesman Casey Norton.
Computer glitches caused similar problems at American two years ago and with United Airlines over the last few months.
Experts say such glitches are more common as airlines increase their reliance on Internet-based technology, such as online booking sites, airport kiosks and smartphone updates.
To read more about travel, tourism and the airline industry, follow me on Twitter at @hugomartin.
ALSO:
Amazon's cheap new tablets: Buy six, get one free!
Fed declines to raise interest rate amid global market turmoil
GM fined $900 million over faulty ignition switches, admits misleading consumers
---