American Airlines will now alert you if your bags get lost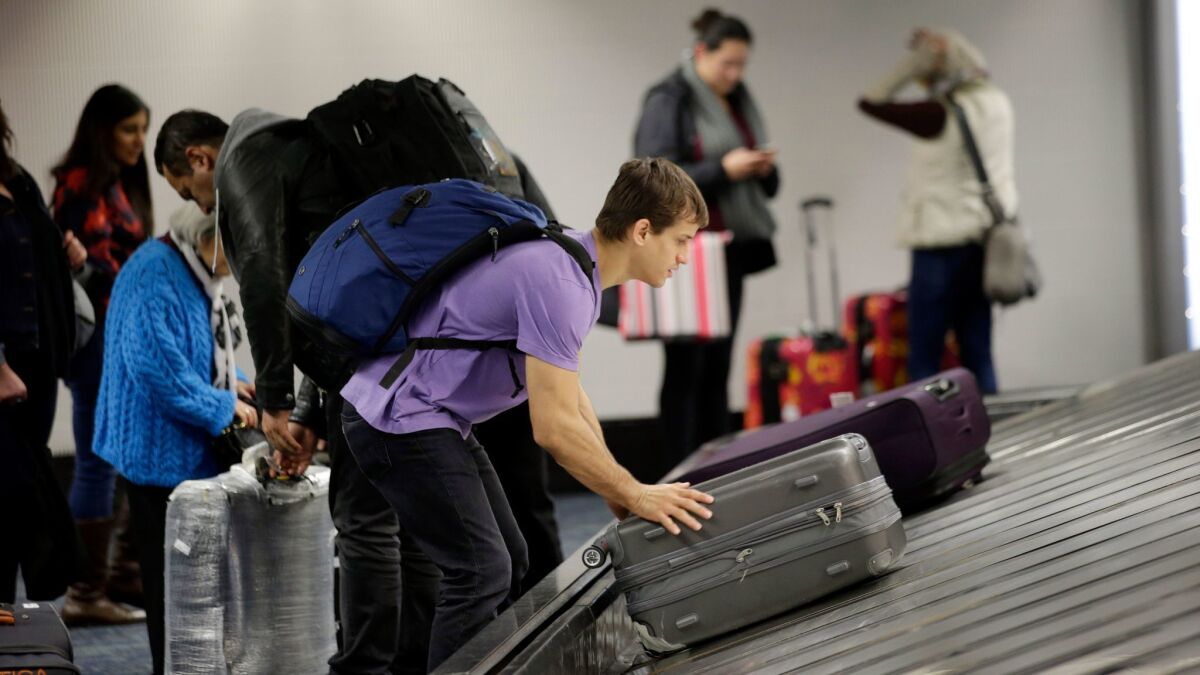 Airline passengers often must wait at the baggage carousel until every suitcase has been picked up before realizing that their bags didn't land with them.
Now, Fort Worth-based American Airlines is giving travelers a digital alert if their bags don't arrive at the same destination at the same time.
The alert comes through the contact information provided by the fliers during the booking or check-in process. Loyalty reward members at American Airlines can also get notices through the airline app.
The alert tells travelers if their luggage has arrived early or will arrive later.
If the luggage is arriving late, the alert informs the traveler to head to the Baggage Service Office to arrange a pickup later or notifies the passenger to fill out a mobile baggage order to have the airline deliver the bag to the traveler's home, office or lodging.
American Airlines' system relies on bar codes that are printed on each bag label. To keep track of the bags, the bar codes are scanned at several points in the loading and transportation process.
Lost luggage rates have been on the decline in the U.S. over the last few years because of heavy investments by carriers in new technology.
Delta Air Lines, for example, has installed a luggage tracking system at the major domestic airports served by the Atlanta-based carrier. It relies on radio frequency identification devices on luggage tags.
A study offered by an airline technology company and an industry trade group said the use of RFIDs could enable airlines to successfully track bags 99% of the time, saving the industry $3 billion over the next seven years.
To read more about the travel and tourism industries, follow @hugomartin on Twitter.
Sign up for the California Politics newsletter to get exclusive analysis from our reporters.
You may occasionally receive promotional content from the Los Angeles Times.