California regulator asks U.S. to block Anthem-Cigna deal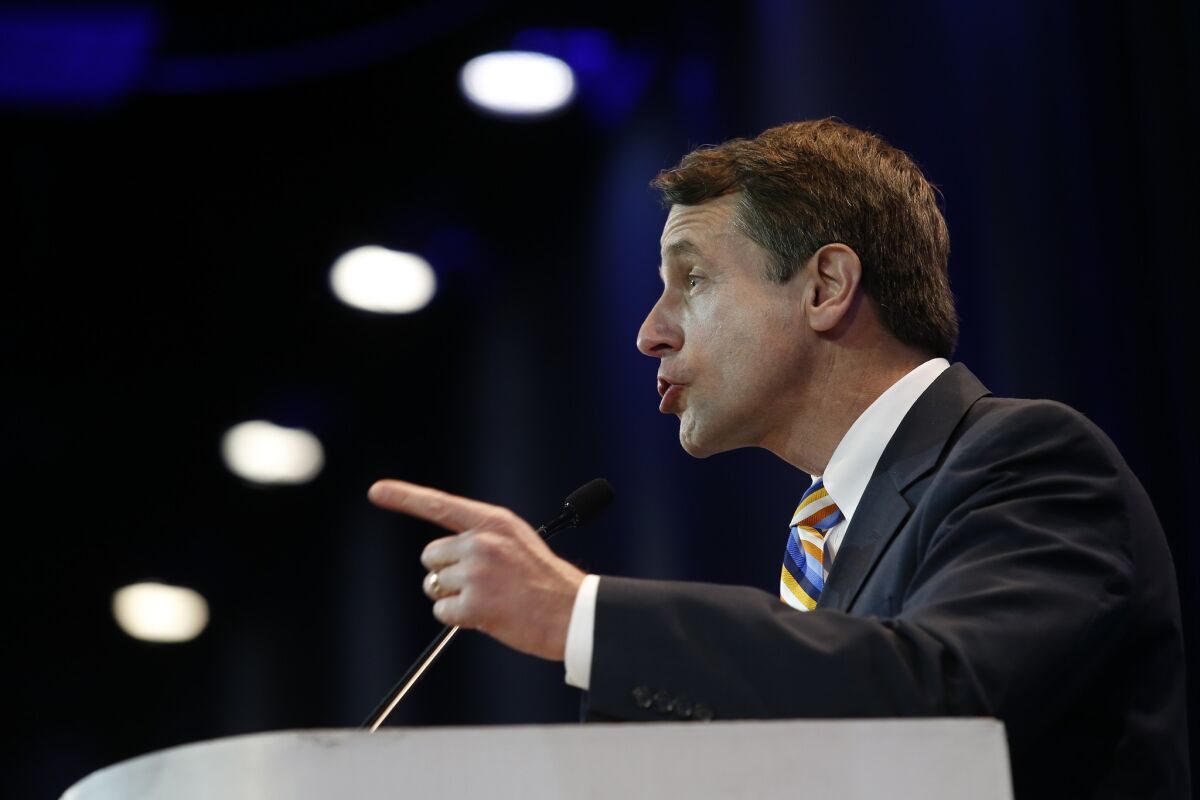 California's insurance commissioner on Thursday urged the U.S. Justice Department to block health insurance giant Anthem Inc.'s acquisition of rival Cigna Corp., saying he believes it will lead to higher premiums and less access to care.
"When it comes to the Anthem and Cigna merger, bigger is not better for California's consumers," said Insurance Commissioner Dave Jones.
Jones does not have the authority to block the merger. But he said he had reviewed evidence presented at a March 29 hearing, as well as studies of past mergers, and concluded that the deal was "anti-competitive."
Anthem is now the nation's second-largest insurer, while Cigna is No. 4. If combined, Jones said, the resulting company would control more than half the insurance market in 28 California counties.
At the hearing, Anthem executives testified that they expect the deal to result in $2 billion in cost savings. Jones said Anthem had declined to commit to passing any of those savings to consumers through lower premiums.
Darrel Ng, an Anthem spokesman, said company executives do not believe Jones considered "the true merits of this transaction."
"Expanding access to affordable health coverage is the foundation of our combination with Cigna and will remain Anthem's top priority," Ng said.
Consumer groups have opposed the deal, as well as another pending merger between Aetna Inc. and Humana.
ALSO
Pimco plans layoffs as investors continue to pull out
Pay TV providers offer plan to let viewers ditch set-top boxes for streaming apps
Sumner Redstone moves to oust CEO Philippe Dauman, others from Viacom board
---
Sign up for the California Politics newsletter to get exclusive analysis from our reporters.
You may occasionally receive promotional content from the Los Angeles Times.