The nation's largest banks enjoyed $111 billion in record profits last year — with more to come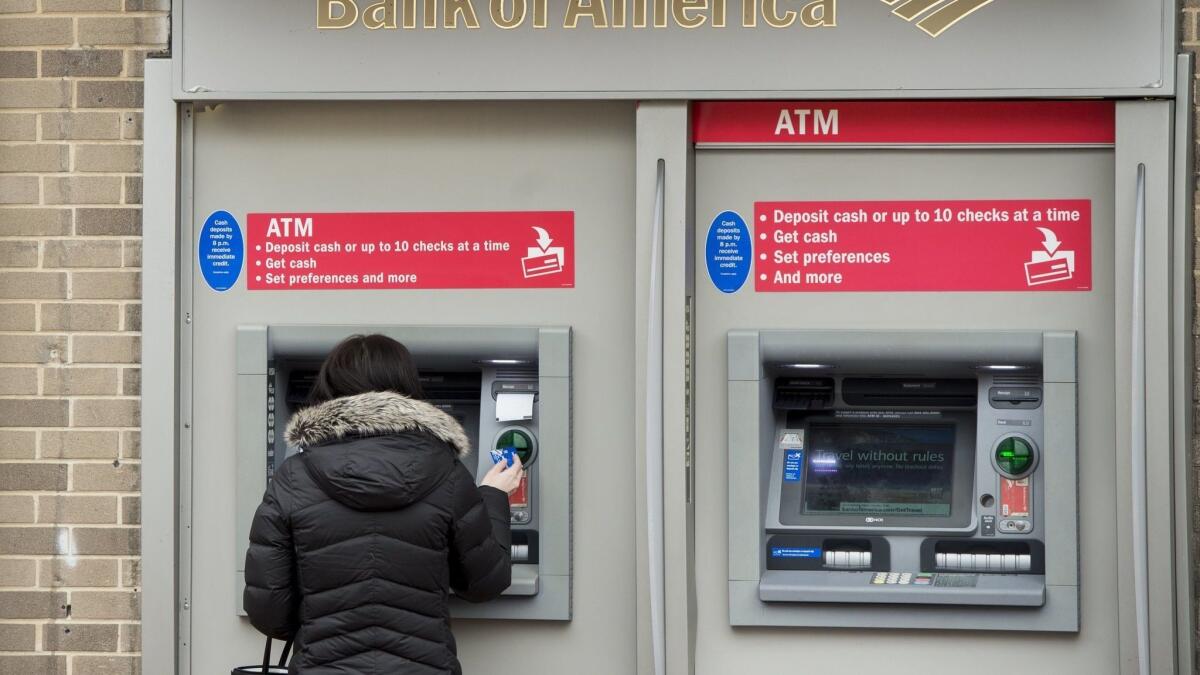 The six biggest U.S. banks have never had a $100-billion year. Until now.
Goldman Sachs Group, JPMorgan Chase and their peers have already reported more than $111 billion of profit for 2018. Morgan Stanley will only make that number bigger when it releases its fourth-quarter results Thursday.
They have Republican tax cuts to thank, along with rising interest rates, a surge in deal-making and a retail banking boom.
JPMorgan and Bank of America Corp. both had record years, while Goldman Sachs and Citigroup Inc. had their biggest hauls since the financial crisis. The impressive numbers and upbeat commentary from bank leaders may quell fears that rate hikes and trade wars risk bringing an end to good times for the biggest lenders.
"Is it the end of a cycle? We don't think so," JPMorgan Chief Financial Officer Marianne Lake said Tuesday on a call with analysts. "We think the outlook for growth in the economy is still strong. The consumer is still strong and healthy, and we're expecting to see maybe slower but still global growth going forward."
The bank results came even though Wells Fargo & Co. and Chase both missed fourth-quarter revenue expectations. Wells Fargo's profit also fell slightly as the bank continued to deal with a cap on its assets put in place by federal regulators after a series of scandals — a restriction that is now expected to remain in place through the end of the year.
Chase, the nation's largest bank, reported quarterly profits that missed analyst expectations for the first time in nearly four years. Trading revenue was down about 6% amid the stock market gyrations.
However, on Wednesday Bank of America reported record profit in the fourth quarter.
"We see in the U.S. strong indications of continued growth,'' Chief Executive Brian Moynihan said on a call with analysts.
While customer activity "strongly supports a solid growth view," the company is watching for potential negative impacts from trade wars, the partial U.S. government shutdown, Brexit and economic slowdowns in China and Europe, he said.
Bank stocks sank 18% last quarter as investors grew concerned about the potential for a U.S. recession and slowdown in global economic growth. That pessimism, alongside worries about trade tensions between the U.S. and China, triggered big price swings across equities, bonds and foreign exchange.
While turbulence can sometimes spur banks' market-making activities, so-called "bad volatility," typified by extreme and short-lived price moves, kept wary clients on the sidelines.
However, the closely watched KBW Bank Index gained 10% this month, spurred higher by fourth-quarter results.
Times staff writer Jim Puzzanghera contributed to this report.