Doctors balk at request for data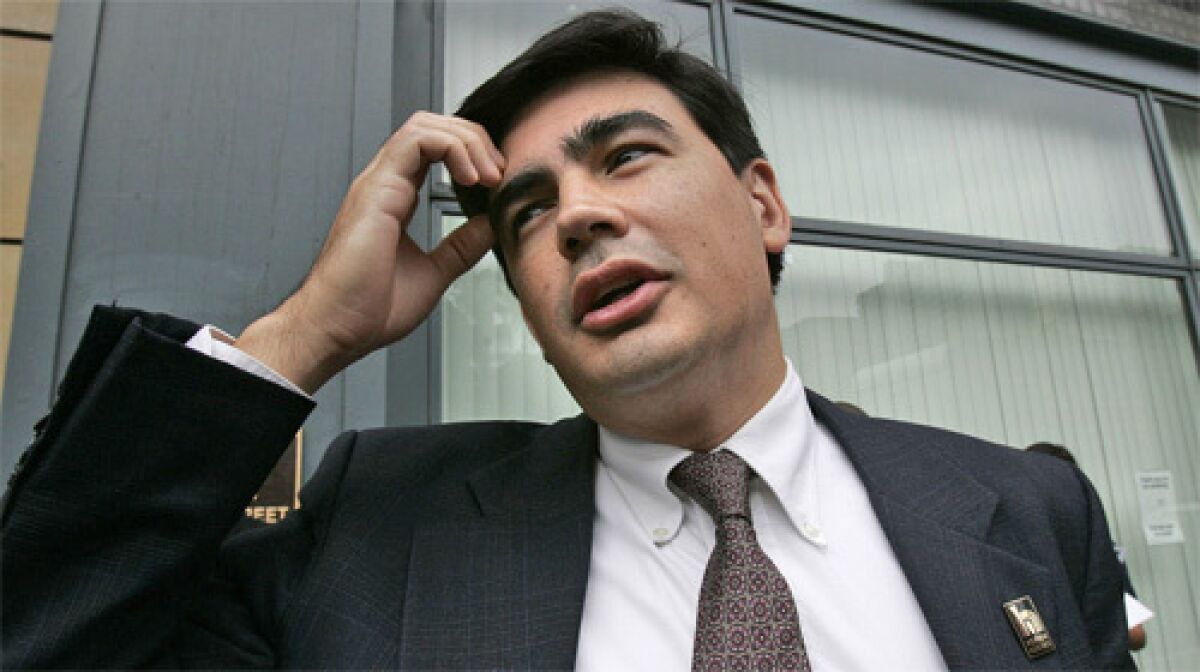 Los Angeles Times Staff Writer
The state's largest for-profit health insurer is asking California physicians to look for conditions it can use to cancel their new patients' medical coverage.
Blue Cross of California is sending physicians copies of health insurance applications filled out by new patients, along with a letter advising them that the company has a right to drop members who fail to disclose "material medical history," including "pre-existing pregnancies."
"Any condition not listed on the application that is discovered to be pre-existing should be reported to Blue Cross immediately," the letters say. The Times obtained a copy of a letter that was aimed at physicians in large medical groups.
The letter wasn't going down well with physicians.
"We're outraged that they are asking doctors to violate the sacred trust of patients to rat them out for medical information that patients would expect their doctors to handle with the utmost secrecy and confidentiality," said Dr. Richard Frankenstein, president of the California Medical Assn.
Patients "will stop telling their doctors anything they think might be a problem for their insurance and they don't think matters for their current health situation," he said. "But they didn't go to medical school, and there are all kinds of obscure things that could be very helpful to a doctor."
WellPoint Inc., the Indianapolis-based company that operates Blue Cross of California, said Monday that it was sending out the letters in an effort to hold down costs.
"Enrolling an applicant who did not disclose their true condition (and the condition is chronic or acute), will quickly drive increased utilization of services, which drives up costs for all members," WellPoint spokeswoman Shannon Troughton said in an e-mail.
"Blue Cross feels it is our responsibility to assure all records are accurate and up to date for HMO providers," she said. "We send these letters to identify members early on in the process who may not have been honest in their application."
Blue Cross is one of several California insurers that have come under fire for issuing policies without checking applications and then canceling coverage after individuals incur major medical costs. The practice of canceling coverage, known in the industry as rescission, is under scrutiny by state regulators, lawmakers and the courts.
Patients in a raft of lawsuits accuse the insurers of canceling coverage over honest mistakes and minor inconsistencies on applications that they contend are purposely confusing. Victims of cancer and other serious medical problems often are unable to get new coverage once their insurance has been rescinded and they may go without treatment when they need it most. Suddenly swamped by medical debt, some people have lost homes and businesses.
Insurers say the cancellations are an important weapon against fraud and occur rarely.
Physician groups and doctors who received the letter told The Times they never had seen anything like it. Also unfamiliar with such letters was Don Crane, executive director of the California Assn. of Physician Groups, which represents many of the large HMO-style medical groups.
"I have not heard any dialogue on this business of underwriting or ferreting out existing" conditions, Crane said.
But WellPoint's Troughton said this was nothing new. "This is something that has been in place for several years and to date we have not received any calls or letters of concern for this service," she said.
It was important, Troughton added, "to note that participation in this outreach effort is voluntary on the part of the physicians."
The California Medical Assn. sent a letter to state regulators Friday urging them to order Blue Cross to stop asking doctors for the patient information, saying it was "deeply disturbing, unlawful, and interferes with the physician-patient relationship."
The letters go out to some physicians who care for Blue Cross' share of the state's estimated 3 million people with individual policies.
Troughton said Blue Cross sent the letters to medical groups that operate, in effect, as health maintenance organizations. Blue Cross pays such groups a set amount per patient each month. With a few exceptions, the groups are then responsible for arranging and providing patients' medical care and take on a substantial piece of the risk.
Troughton said "in the past" physicians in such medical groups had requested information on patients' pre-existing medical conditions because anything that had not been disclosed could affect the medical group's finances.
She disputed the notion that the letters could improperly breach patient confidentiality. She said the sharing of medical information with medical groups was within federal law because it fell under "patient, treatment and operations" guidelines.
Blue Cross doesn't always cancel the policies of patients with discrepancies in their applications, Troughton noted. Sometimes it may offer them another plan, she said.
Lynne Randolph, a spokeswoman for the state Department of Managed Health Care, said the agency would review the letter. Blue Cross is fighting a $1-million fine the department imposed in March over alleged systemic problems the agency identified in the way the company rescinds coverage.
A spokesman for state Insurance Commissioner Steve Poizner said the Insurance Department had not received any complaints about Blue Cross' letter. But because the medical association had sent a copy of its complaint to the department, the letter is "on our radar now," spokesman Byron Tucker said.
The letter is "extremely troubling on several fronts," Tucker said. "It really obliterates the line between underwriting and medical care. It is the insurer's job to underwrite their policies, not the doctors'. Doctors deliver medical care. Their job is not to underwrite policies for insurers."
Anthony Wright, executive director of HealthAccess California, a healthcare advocacy organization, said the letter had put physicians in the "disturbing" position of having to weigh their patients' interests against a directive from the company that, in many cases, pays most of their bills.
"They are playing a game of 'gotcha' where they are trying to use their doctors against their patients' health interests," Wright said. "That's about as ugly as it gets."
Sign up for the California Politics newsletter to get exclusive analysis from our reporters.
You may occasionally receive promotional content from the Los Angeles Times.